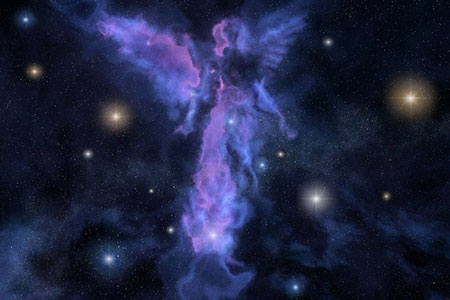 Did you know two angels, Sandalphon and Metatron, lived as humans? Both of these fabulous workers of miracles eventually departed from Mother Earth and went to live with God in his Holy Kingdom. Apparently, Metatron left only some clothes behind, whereas Sandalphon was gathered up by a whirlwind. You can directly meet with them and tap into their amazing energies.
Archangel Sandalphon
In the angelic realm, Archangel Sandalphon is said to be the tallest angel and twin of Metatron. While on earth, Sandalphon lived as Elijah The Prophet. He was a virtuous and wondrous man who performed many miracles during his lifetime. Prophet Elijah lived in Northern Israel, during the reign of King Ahab in the 9th Century BC.
According to Kabbalah, Sandalphon's divine presence can be found at the base of the Tree of Life. Interestingly, he is believed to appear in human form, in nature, to remind man of his planetary responsibilities. He is guardian of the material world, including the Earth and all the plants and animals that live upon it.
Another of his many roles is to convey our prayers to the Cosmos (often through song) by weaving our requests into many different colored garlands. How beautiful is that!