Posts Tagged 'Jesus Christ'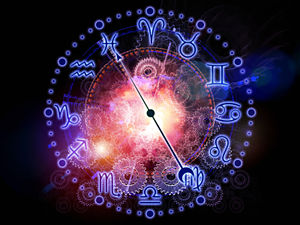 This is the Age of Aquarius, according to many believers. Or is it? When, exactly, will the Age of Aquarius begin? And when will it end?
These questions evade answer, due to the complex mathematics involved. Simply put, nobody knows when the Astrological Ages begin or end.
Why? Well, the answer lies in one very special phenomenon – one that was evident, amazingly enough, to the ancients. This phenomenon is known as the precession of the equinoxes. It's a "precession" instead of a "procession" simply because the celestial movements involved are going backward, and not forward. We're not moving from the Age of Aries, to the Age of Taurus, to the Age of Gemini. We're moving backward, from the Age of Taurus, to Aries, then Pisces and finally, Aquarius. Read the rest of this entry »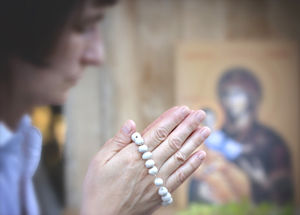 Humans' perfectionist tendencies arise in all forms of study, application and discipline.  This is most apparent in spiritual endeavors. This is as yet an unproven voyage or ascension that people of all cultures seem to believe in. This serves to help us survive reality, survive loss and connect with loss in a more positive manner. Many people have respected their ancestors and still do perform rituals. These caring gestures can be uplifting but also estranging, jettisoning us into a world that we can only dream of, never touch and only abstractly understand.
The ascension process has many pitfalls and points of despair. It is as if the common theme in all ascension is some form of penance, suffering or denial of the physical body. This denial to me is somewhat unnatural and can be taken into forms of zeal and eventually political extremism that has no benefit except for the illogical conclusion that one will be assured a safe place in paradise. Read the rest of this entry »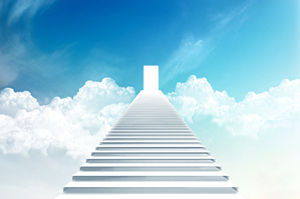 I have recently been watching a popular cable television show about people who had died and then came back to life. I love watching many of the paranormal shows, and this one is no exception! What I have found most interesting from watching this particular show is the difference between what people experience when they have near death experiences (NDE).
When I first began watching the show, I thought most of the people would only talk about seeing a bright light, or seeing a place they called 'heaven'. But the majority have experienced very different things from what I expected. For example, one person ended up in some sort of murky underworld, surrounded by dark energy and spirits. Another person found herself on an alien spaceship traveling across the Universe. Many people have met loved ones on the other side, or claim to have met Jesus. Read the rest of this entry »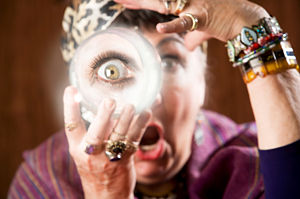 I admit to sometimes wondering if there is a niche in my business for what I do – as I would vehemently contest that I am not a psychic. To me this title conveys a few meanings and stereotypes – and I do not fit any of them. I am of no particular culture with a mixed heritage. I do not believe in Crystal work (and in fact do not agree with their use as they are an environmental heritage and not an essential tool. One Crystal can take a few million years to grow).  I do not believe in sorcery or witchcraft. I do not believe in controlling people or being controlled by people and magic.  I do not have to use any tools, except when clients wish for predictions. I do not advertise making predictions as I am not comfortable with taking a person's power away or giving it to them. I do not wish to 'mess with karma or decision making'.  Strictly speaking, in theory – as we are all telepaths – am I as a trained empathy or telepath, any more 'psychic' or just more experienced? I do have dreams that are prophetic – but I study my clients' dreams and they can be too. Read the rest of this entry »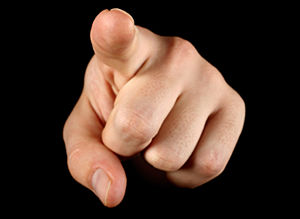 So, let's try a different attitude just for today – just so we can experience what it's like to exist on a higher spiritual frequency and how good it feels to be connected to Source, Higher Intelligence, the Divine.
To help bring yourself into spiritual alignment and to be a healthier human being, both mentally and psychically, try and let go of analyzing and evaluating others. The only reason why we do this is because we are trying to cover up the misalignments in our own life.
When we judge we are essentially allowing ourselves to cruise through life on low, shallow altitudes. Hence we hinder our soul from achieving wonderful growth. Some of the unhealthiest people I know judge and constantly feel the need to analyze and pass judgment on others, and what is worse they often judge themselves much more severely! I mean, if you can't see it in their aura, you can definitely see it in their face. The eyes are indeed the windows to the soul. Read the rest of this entry »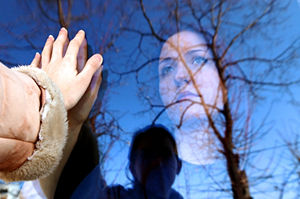 One day I passed through my looking glass
and found myself in a great morass
where down is up and up is down
and criminal creeps are bestowed with crowns
Evil is worshiped as holy and great
and the truth of Christ's love is turned into hate
Kindness and joy are put down and mocked
and the way to ascend is deliberately blocked
Those of the light are crushed by oppression
outcast, harassed and beset by depression
Discounted as freaks are the spiritually gifted
while angry, deceitful dark folks are uplifted
On the side I came from truth is not an illusion
and people don't live in distorted confusion Read the rest of this entry »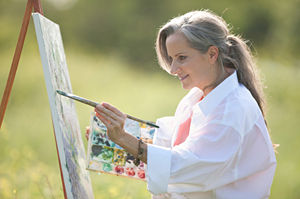 In my younger years I was very impressed by people from the past who left a big mark on history as well as people in the present who were living lives of fame and fortune.  I spent most of my younger years believing that I had to grow up and become someone like these people whom I idolized or my life would be less than successful.
But, I was also raised in the Mennonite Church of the Brethren and understood Christ's message about living unattached to ' things'. And then in my teenage years discovered Buddha's teachings about living simply.
Through the years I pushed myself with my gifts of writing music and poetry, drawing and painting and tried to become a singer-songwriter and well-known artist.  And through the years I read more and more about the Buddha and about the messages of Christ. Read the rest of this entry »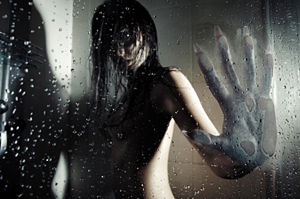 When you think of 'attachment' what is the first thing that comes to mind? Maybe you are thinking of being attached to a lover, or boyfriend. But this is not the kind of attachment I will be addressing in this blog post.
The type of attachment I'm referring to are demons, or as I would like to call them, the "little evil ones". These entities seek to hurt and destroy. They aim to wreck relationships, break up marriages, and bring fear and misery to young and old alike.
Why do demonic spirits do this? They do this because they feed off of our negative energy. They thrive on feelings like anger, anxiety and fear. It really makes these horrid entities stronger and then ultimately can possess a vulnerable person. Read the rest of this entry »