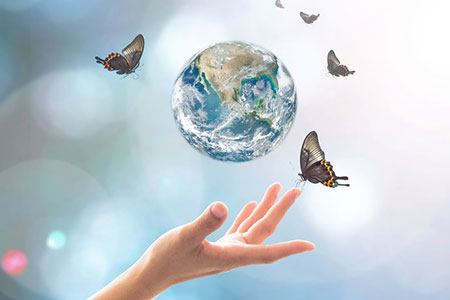 I remember my mom used to say that nothing good can ever come from something bad. While I fully understand her rationale, today I respectfully beg to differ. Even the darkest clouds can have the brightest silver linings!
Like most people, you are probably also sick and tired by now of reading, hearing and talking about Covid-19. However, this pandemic is a perfect example of how we can derive something good from something that has proven to be so incredibly challenging.
Of course, these benefits do come at an extremely high cost and we would all have preferred not to have this calamity happen in the first place. Even so, there are also blessings in every curse. The coronavirus pandemic appears to have at least had the following beneficial effects on making our world a better place.
Environment
During lockdown, nitrogen levels is said to have dropped significantly and experts say this may have resulted in a healthier planet, although the long-term effect remains to be seen. Nitrogen pollution is believed to be detrimental to our water quality, the quality of the air we breathe, the health of ecosystems, and biodiversity.
Apparently, for the first time in years, clean water ran through the Venetian canals, Delhi enjoyed blue skies, and the air quality in China improved considerably. Not only that, reports suggest that the quality of air around the globe has also improved and in some places wild animals were roaming wildly and freely in their natural habitat.
Industry
Covid-19 has also revolutionized how many of us work and will continue to work in the future. Many working people have experienced the benefits of working from home. For one, there is less commuter stress, less money spent on fuel and other expenses, and more time for family and home life. Estimates suggest that people working from home will be financially better off by doing so. In addition, many of us can now enjoy an enhanced work-life balance by being more in control of our working hours.