Helping To Heal The World In A Spare Moment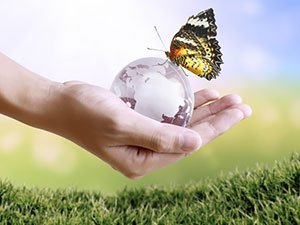 When we truly open our eyes to the wonderful world around us, what we see is the amount of abundance available to us. There is an endless supply of good things, too plentiful to list, and we are welcome to partake in all that is here. Many of us understand this and live in harmony with all that is provided. Some of us do not.
I am not sure where satisfaction ends and greed takes over? My guess would be that it is connected to a spiritual lack. When we feel complete in ourselves, there is no need to try and control or own everything on the outside. Why would we feel a need to possess it all, when there is so much here for all of us and joy emanates from the sharing?
Spiritual fulfillment comes from the inside only. It  arrives when we have a feeling of love that radiates totally from what is within and is rarely connected to what comes from outside of us.
Love heals the world one heart at a time ~ Mr. Prophet
I have been asked by the Universal Source to find others who are like-minded and begin a Spiritual Healing for this planet. This is a simple task indeed. All we have to do is send out messages, vibrations and energy of love and kindness. It can be directed at a specific target or simply sent out in a Universal form.  Love and kindness find their own way to the cause that is most needed.
There is a planetary suffering right now that can easily be remedied. Any spare moment you have, just think and feel love and kindness, and imagine that going out to all that is here: humans, animals, nature and the environment. All will willingly and gladly receive.
As we become more in tune with what we are radiating out we will not only see the change in the world around us, but also a change within ourselves. A truly worthy investment!

About The Author: Kitty

Kitty is a Canadian Intuitive, born into a large family of clairvoyants and clairaudients. A local celebrity, she's been giving accurate predictions in her paper for over fifteen years now, and is often called upon to lead séances and provide readings at Psychic Fairs in Vancouver. A trained counselor, she combines her natural Gifts to detect blockages at their root, and provide detailed psychic information and practical advice for success and happiness. She's helped locate missing items and people, has communicated messages from loved ones who've passed on, and communicates with two Sacred Celestial Beings who are unerring in the startling information they provide. If you'd like to connect with this remarkable Intuitive, whose talent spans generations, you can find Kitty at PsychicAccess.com.