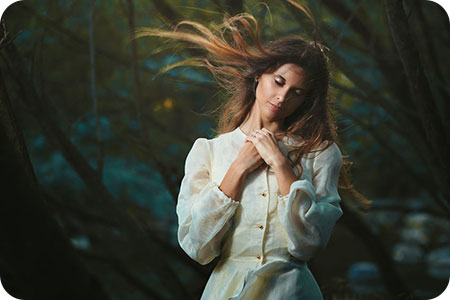 Do you sometimes sense your thoughts are more than just thoughts? Do you sometimes hear your thoughts? Do you feel your thoughts? Do you know when it's your intuition speaking? How do you know the difference between intuition and thinking thoughts?
There are many questions to be asked in order to understand and to allow yourself to become comfortable relating to and relying on that higher part of your consciousness. Your intuition is sometimes referred to as your 'higher self' – the all-knowing part of you.
The best way to understand and integrate your intuition into your daily thoughts and understanding of life, is to look back and observe yourself. We all use our intuition every day of our lives. Think about it. More often than not, when you make a decision, you are basing your decision on how you feel about the situation. Look back and see how many of the following questions fit into your life.
Have you known about future events before they happened?
Did you sense things going on with other people before they materialize?
Did you get information through physical sensations?
Did you feel physical sensations when you made a bad decision?
Have you felt physical sensations when you made a good decision?
Have you had an awareness that your intuition was speaking to you?
Do you sometimes get hunches about things that come to pass?
Have you checked in with your intuition when you wanted to know the answer to something?