Judgment Hinders Our Soul Growth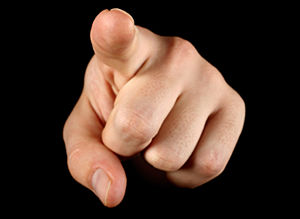 So, let's try a different attitude just for today – just so we can experience what it's like to exist on a higher spiritual frequency and how good it feels to be connected to Source, Higher Intelligence, the Divine.
To help bring yourself into spiritual alignment and to be a healthier human being, both mentally and psychically, try and let go of analyzing and evaluating others. The only reason why we do this is because we are trying to cover up the misalignments in our own life.
When we judge we are essentially allowing ourselves to cruise through life on low, shallow altitudes. Hence we hinder our soul from achieving wonderful growth. Some of the unhealthiest people I know judge and constantly feel the need to analyze and pass judgment on others, and what is worse they often judge themselves much more severely! I mean, if you can't see it in their aura, you can definitely see it in their face. The eyes are indeed the windows to the soul.
I think that whenever soul is present, it's because what you're doing, whom you're with, where you are, evokes love without your thinking about it. You are totally absorbed in the place of person or event, without ego and without judgment ~ Jean Shinoda Bolen
When we truly have complete faith in God we simply do not judge ourselves and others. When we judge others we only hurt our own health and well-being. . Judgment and fear hinders our soul growth.So, just for today try a less judgmental attitude…you just might like it. You may even find it's better to live this way every single day! Life is too short to live with so much judgment and negativity, so stop blocking yourself from being as healthy as you can be on all levels. Do not analyze and evaluate yourself and others so much.
Those who have had 'fire and brimstone' parents growing up especially suffer, and if they are honest people they will agree there parents planted seeds of judgment. Their parents aren't sharing God's true love and compassion, but they are instead teaching their children judgment and fear! When given the opportunity to spend time with children, make an effort to plant the seeds of true faith and unconditional love, so that they and can live a life that is more fun, relaxed enriched life.
My God is an awesome God and I know him through his Son and his teachings. There are many that want to believe and have faith, but fear and judgment blinds them as it was so deeply engrained in childhood. If you know anyone like this kindly pray for them as this pleases Him.
About The Author: Moon Goddess

Moon Goddess is a third generation empathic healer and seer. She started to give healing readings to people more than 20 years ago. She has always been interested and studied all things metaphysical from a young age. Being hypersensitive she can feel and see things before they happen. Utilizing the Tarot, and with the help of her Guides, she is a source of support for many people all over the world. After he passed over, her grandfather kept his promise and came back to say goodbye and gave her the most amazing experience. Moon knows there truly is a Heaven, and it is wonderful! Sharing her experience has helped many people after they have lost someone, or anyone experiencing some form of grief. Get a reading with Moon Goddess now at PsychicAccess.com.