Old Baggage Is Not A Badge of Honor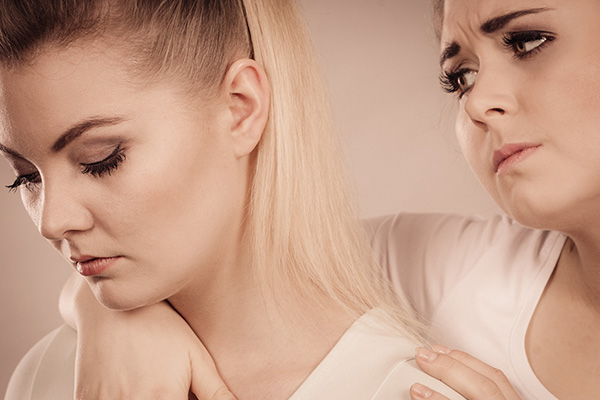 I have successfully worked with many clients over the years who finally found me after they chose to hang onto anger, resentment, bitterness, or self-pity for many years, even decades, to their own detriment. Withe guidance of spirit, I have also helped many people find peace and healing, after they had pushed away everyone in their life away by continuously abusing the patience, compassion and generous support of their friends and family, by burdening them with same, sad story or repetitive dysfunctional behaviors, over and over again.
I have also witnessed the amazing personal growth and miraculous healing of those who were able to let go of the anger and hurts. And I have watched many thrive once they realize that their self-worth and personal power begin outside the comfort zone of their long-standing victim mentality.
I asked spirit for a message today to share with those that are stuck in this way and not moving forward in life. This is what I was given.
Do not dwell upon your pain, do not try to make yourself a martyr in suffering. Stop allowing the things that have hurt you to control where you are in the here and now.
It is time to boldly step up, stand your ground, and say, "I love myself and I am not going to let the past control my life any longer. I am stronger than all that has happened to me. And yes, it hurt me in the moment, but I refuse to drag it with me any longer further, because it prevents me from moving in the direction of my highest good. It poisons my well-being and steals my happiness, and I refuse to allow it any longer."
Anger, resentment, envy, and self-pity are wasteful reactions. They greatly drain one's time. They sap energy better devoted to productive endeavors ~ Ruth Bader Ginsburg
It is important that you understand that all pains have happened for a reason. If the same things have been happening time and time again, then you must take an honest look at what you are allowing or carrying forward, as you go from one toxic relationship, financial disaster, or dead-end job to another.
When you stay in the light of God, Source, Spirit, the Divine, and surround yourself with angels, nothing can prevent you from achieving your highest good. The angels are with you to support and guide you. Accept there assistance. Talk to them and ask them for help. Allow them to show you what steps you should be taking in order to become the best version of your divine self.
Life is rife with lessons and riddled with hurts that are a part of those lessons. Once you learn the lesson, it passes, and you can move forward. However, if you repeat the same dysfunctional patterns or choose to blame someone or something else for everything that goes wrong in your life, nothing will change.  That same lesson will return, again and again. Learning, growth, and forgiveness is key. Releasing the baggage is key. Healing karmic debts, vital.
Strong people will take personal responsibility when the situation requires them to do so. And when not, they will look for ways to turn being a victim into being a victor ~ Charles F Glassman
Never carry old baggage or self-pity like a badge of honor. There is nothing honorable about it. The people in your life also do not want to consistently hear of your struggles and pain, especially when they have cautioned you or repeatedly pointed out the truth, because they could see it, while you refused to.
Walk away from the negative. Release things that no longer serve you. Let it go and be open to the new blessings and opportunities the Universe if holding for you.
Is its simple or easy? Never. It is not supposed to be. So, get your courage together and get on with the hard work of learning, growing, and healing. Your life is not miraculously going to change or fix itself. And nobody in this life, or the next is going to do it for you. Spirit and the angels will support, guide and protect you, but you will have to do the work yourself.

About The Author: Sheri

Sheri is an international psychic and angel reader who provides clear answers on finance, career, relationships, manifesting your dreams, and working-out the kinks of life. Since 2004, Sheri is the owner on an International Spiritual Healing Centre where she runs her Reiki practice - either working on clients or teaching them the levels of Usui Reiki. She utilizes her office space for readings that are conducted via mail, phone, chat or live. Since 2008, she's honed her gifts on various psychic service websites, where she's provided telephone, chat or email readings. She also works on a spiritual network for people who have suffered horrific loss, applying her own first-hand experiences with such tragedies. Sheri's work has been described as honest, compassionate and life-transforming and she would like to see all of her clients soar free to a higher level of spirituality and growth, and exponentially change the world to the best it can be. You can get a psychic reading from Sheri at PsychicAccess.com.