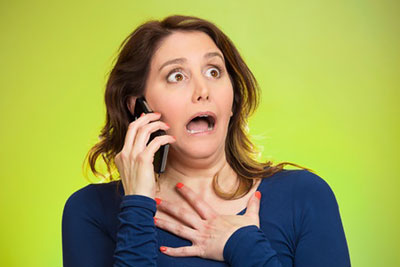 Not all "psychics" are reputable or trustworthy. Some claim to be psychic, but they are not. Others may be competent psychics, but simply not honest. If a psychic tells you any of the following things, you may need to consider ending the psychic reading immediately.
#1: "You are possessed by a demon and I am the only one that can help you."
Believe it or not, there are so-called "psychics" who make such claims and then ask for money in order for you to get "cured" or "cleansed." Be especially wary if the reader tells you not to tell anyone what they have told you.
They might instruct you not to confide in anyone, because it will make the evil spirit angry or it will make the demon hurt you. If this happens to you consider never going back to that psychic, and end the reading immediately. You should be able to talk about your own reading to whomever you choose to talk to. Read the rest of this entry »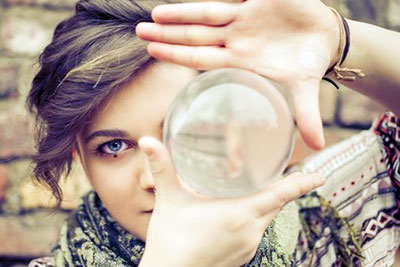 Clients who visit me for private sittings often appear to be fascinated by my crystal ball, which always sits on a stand to the left of me as I work. With the help of my lovely crystal ball and a selection of divination cards, including the Tarot, I get assistance from spirit and my Ancestors in the form of symbols and letters.
Crystal-gazing, known as crystallomancy is a popular form of scrying. Crystal balls were known to be used in Europe way back in the 1500s, but historians also mention them being used at some time or other by many other cultures of the world. Read the rest of this entry »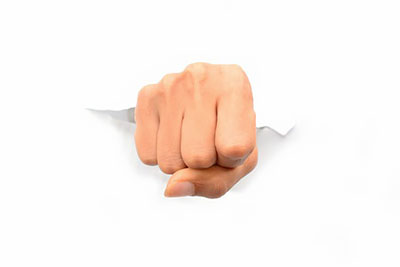 In the area where we live the government has a program called Homeshare. What that means is people like my husband and myself will take in an individual with some type of disability. We are paid to have them come and live with us as part of our family.  After our daughter passed away, we thought we might enrich our lives and help with our grieving by helping out someone else. We did not want to look after children or someone with extreme difficulties, as we are seniors and felt someone of that nature would prove to be too much of a burden for us. Read the rest of this entry »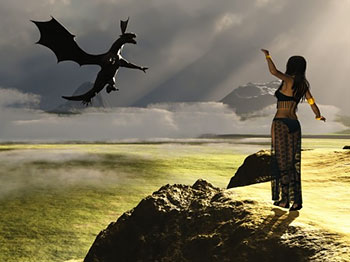 Raising your spiritual energy is a life changer. As your talents, gifts and skills skyrocket, so will your sensitivities. Do not be in a rush, let Spirit handle your development. In your awakened state as "dragon rider" the planetary transits will rock you, and solar storms will send you to bed.
As you grow, you will find your tolerance level for nonsense plummeting. Spending time in social drinking, foolish pursuits, or inane conversations will become an anathema instead of a fun way to spend an afternoon. When you begin to read minds, then you have to learn to have superficial conversations in spite of what you pick up from others. Sometimes what you pick up will slip out in conversation and you will find yourself losing "friends" – who now find you too intense, or too honest for comfort. Read the rest of this entry »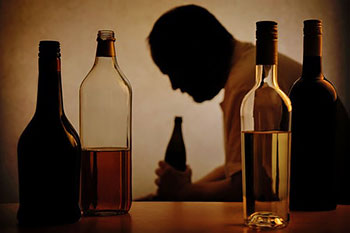 Someone close to me has been fighting their demons for years. In my opinion such demons would relate to negative energy, or entities influencing a person who has opened themselves up, and become vulnerable to them because of substance abuse and addiction. This person's crazy behavior has been progressive, part of which was aggression, anger and hate thoughts towards just about anybody.
Their background was dysfunctional, but not to the extent that it should change them from a relatively contented individual into a pressure cooker waiting to explode. I am now of the opinion this person was vulnerable to these lower energies because of alcohol abuse over several years. Read the rest of this entry »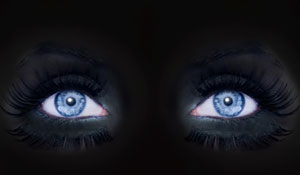 I was born human, but I also have the ability to shape shift. I morph into the form of a female cougar a few times a month. Mostly, this happens when the time turns dark.
I suppose most would call me a demon, or something that is evil, but the truth be told my mission is to help other animal species. I mostly take care of domestic cats and dogs that are on the loose, and can't take care of themselves.
My spirit has been the same from the beginning of time. When I feel the shift coming on, I am overcome by a feeling of dizziness, and sleep. From that point I feel myself changing.  My vision becomes super sharp, as well as my sense of smell. I also feel my body change. I become sleek and strong, and all muscle, so it seems. Read the rest of this entry »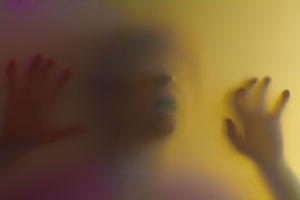 From the very first time I experienced sleep paralysis, there has been no doubt in my mind that I was being attacked by some dark force. This began to happen to me in 1999 and has continued until as recently as two months ago. The medical community would, however, attribute it merely to "sleep paralysis." I beg to differ.
According to Wikipedia.org, sleep paralysis is a phenomenon in which a person, either falling asleep or awakening, temporarily experiences an inability to move, speak or react. It is a transitional state between wakefulness and sleep. One theory is that sleep paralysis is the result of disrupted rapid eye movement (REM) sleep, which normally induces complete paralysis to prevent the sleeper from acting out his or her dreams. Sleep paralysis has been linked to disorders such as narcolepsy, anxiety, and sleep apnea, however, it can also occur in isolation. Read the rest of this entry »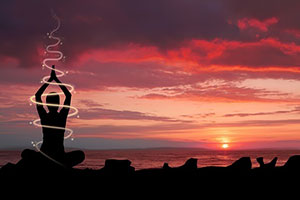 Lightworkers are exposed to all types of energy coming at them from a variety of sources. So, when using any type of divination tool, remember that you are opening an energy vortex to which there are no filters attached. This vortex, or if you prefer, a 'tear in the lining' of our realm, is open for anything or anyone from another dimension to come through.
Pull in your protection, whatever that may be, before using any type of divination tool, including Tarot cards, Ouija Boards or Crystal balls, to name a few. Do not think for a second that if you are a Lightworker it means you have automatic, full-time,  100% protection in all you do. Read the rest of this entry »