teleport
Published
June 24, 2019
|
By
Satya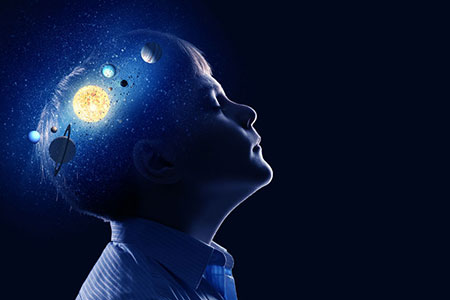 Star children are very old souls who have returned to this planet to assist humanity during these challenging times. They are spiritually evolved and therefore wise beyond their years. Star Children is the umbrella term used to describe Indigo, Crystal and Rainbow children, as well as adults. Star Children are also known as 'Starseeds' or the 'New Children.'
Star children are typically able to communicate with loved ones on the Other Side, and they are constantly in communication with their spirit guides. They can often be heard talking to someone 'invisible' while they are playing alone in their crib or room.
They often remember past lives and speak openly about them. Most star children have also lived in other dimensions or realms of existence. They may have left Earth's reincarnation cycle for a long time and have now returned to help save this planet.
Star children are unusually compassionate. They are very connected to animals and Mother Nature. They become especially upset about anything mankind does that is harmful to the planet. They have a deep connection, perhaps even an obsession with animals. They are usually empaths and highly sensitive, and they should be allowed to express their emotions freely, and as much as they wish.
They are usually not competitive, as they have a view of unity and oneness and have evolved beyond rivalry and competition. They are generous and tend not to be interested in material possessions.
Posted in

Children, Empath, Life Design, Lightworkers, New Age, Psychic, Reincarnation / Past Lives, Spirit Guides
|
Tagged

animals, ascension, astral realm, channelling, childhood, Children, dimensions, Empath, envy, evolution, gifted, gifts, healer, highly sensitive person, humanity, incarnation, Indigo children, jealousy, levitation, life design, life plan, life purpose, lightworkers, mission, nature, new age, new world, parenting, past lives, planet earth, planets, psychic abilities, psychic attunement, psychic protection, psychokinesis, realms, reincarnation, resentment, sensitive, soul, soul agreement, soul energy, soul evolution, soul group, soul purpose, spirit communication, spirit contact, spirit guides, spiritual messages, star children, starseeds, telekinesis, telepathy, teleport
|
Leave a comment