Be Kind To Yourself And Others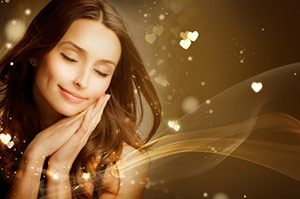 The nightmare continues every day. The very thing we fear the most has come to look us right in the face, staring in our eyes. We are at a turning point. We can give up, turn run for the hills, to hide, but still there is the demon of fear lingering around the deep recesses of our mind.
This little imp taps us on the shoulder, reminding us of all the stupid things we did, all the hurtful things, how we messed up, time after time. Surely this little devil of fear tells us we can see how we don't deserve to reach our dreams, or accomplish our goals. We messed up time again, no one agrees with us, we are reminded that "they" are so much smarter, did things exactly right every time.
Stand back! Truly look at everything from all sides. Become like an eagle, or an owl, or a hawk, with eyes that see far beyond the surface where the heart lies.
By giving to yourself you are fulfilled, abundant and generous. You have spare love to share ~ Annette Vaillancourt
Try to be kind and loving. Put your mind in the thoughts of being kind, being positive – no matter how much doing so lays open our heart for others to stomp on, even though many others will think you have lost your mind.
When we try with all our hearts to do something toward our dream, with love, with pure knowledge, we are listening to spirit. Then we gain strength, we gain courage, we pass over the top of the highest mountain to reach the other side.
May this inspiration enlighten your heart, soul and mind toward a new attitude, for a new beginning.

About The Author: Mariella

Mariella is a New York resident, born in Italy, who began accurately reading at the age of eleven with just an ordinary deck of playing cards. She's since designed her own deck of oracle cards using a combination of Tarot, old-fashioned Neapolitan cards, and Angel oracles cards. She also developed a unique time board to use in her readings that provides clients with startlingly accurate time frames for her predictions. Deep faith, integrity, and warmth are her trademarks. She deeply believes that even the darkest situation holds light and hope, no matter how difficult or unclear the problem may be. She reveals and delivers spirit guidance with sincere love and a deep compassion for every soul who comes to her for lasting solutions to their problems. For a reading with this warm, funny, and highly detailed Clairvoyant and Empath, you can find Mariella at PsychicAccess.com.