Posts Tagged 'astral projection'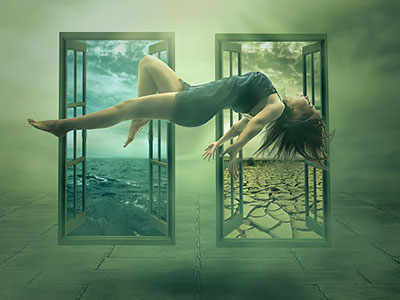 Astral projection is a natural occurrence for every human being. Whether we realize it or not, we do separate from our physical bodies every night during the dream state. This is the reason why we sometimes awake feeling more tired than when we went to sleep. Some nights we are more busy during our sleep, visiting other souls and working on special projects, than during our waking hours.
How is astral travel possible?  Basically, there are seven bodies that make up our complete self. First, we have a dense physical body. This is our human flesh and bone body. This in turn is connected to our Etheric body. I believe that the Etheric body attaches us, at certain body points, to the physical body. This is the body that is often seen by psychics at the point of death of the physical body. Read the rest of this entry »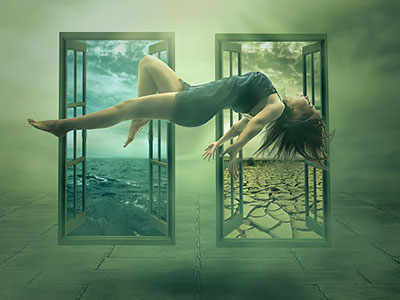 Each and every night, as we go into a sleep state, and every single time we are in a meditative state, lucid or otherwise, we are actually on the Other Side. The power of the mind does not exist only on this earthly plane. We are in realty multidimensional and once we get a grasp on how all this works it can be exciting. We can also learn how to maneuver this phenomenon to greatly enhance any aspect of our existence.
Did you ever take the wrong set of stairs, or got off on the wrong floor? Becoming aware of the Other Side is like going into a gigantic building for the first time. How daunting is that! Although you might know which office you are heading for, you may not know exactly which direction to take. There may be a list of office number on the board, showing exactly who or what is on each floor. But you may not be fully aware of what each service was, or if you do know what each person was qualified to do, you may still not understand the meaning behind each set of professional qualifications. Read the rest of this entry »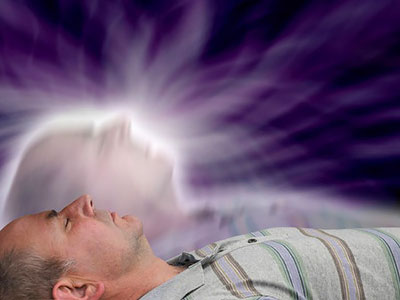 For many years the phenomenon of out-of-body experiences (OBE) has intrigued doctors, scientists, scholars, theorists and spiritualists.
Most often OBEs are associated with illness or traumatic incidents, but in 2007 British and Swiss researchers published studies describing how it may be possible to produce OBEs in healthy people.
Some experts believe that the subconscious takes us out of our body at night. It is believed that with practice you can use this to your advantage and train your subconscious to actually 'wake you up' after it has left your body. There are many methods to use to impress this idea on your subconscious, including listening to subliminal OBE suggestion tapes, affirmations, visualizations, reading books, and listening to music that has OBE-suggestive words. Read the rest of this entry »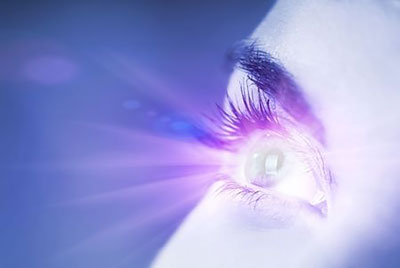 When I do psychic readings by phone, clients sometimes ask if they should give me their birth date. But I don't need to know their birthday to know anything about them, because I am able to uncover information using my psychic abilities.
Firstly, I often 'feel energy' moments before my client even calls. I begin to sense how they may be feeling seconds before the phone rings. I am clairsentient (empathic) and I feel negative or positive energy around people. I have an ability to sense if the person has toxic people around them, who are energetically draining them. I can feel what is hindering them. I would then share ways how they can get rid of any dis-ease, or toxic and energetically draining energy from their lives. Read the rest of this entry »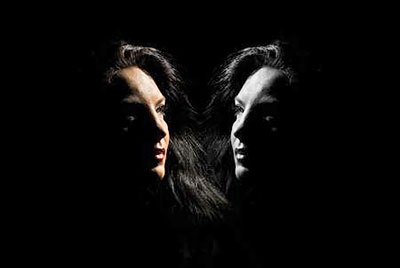 There are many ways to obtain the same result in spirit communication, as many roads will take you to the same destination. Using the psychomanteum is one way to reach out to the spirit world. It is a device to help a person communicate with the other side, including departed loved ones, pets and spirit guides. The prophet Nostradamus used a similar reflective device to experience out-of-body travels into the future as indicated in Dr. Raymond Moody's book.
Typically, the psychomanteum is an enclosed structure or chamber made of black cloth or wood, with a chair on one side facing a mirror on the other side. Some people also use a red darkroom light. A person sits in the chair gazing into the mirror, while relaxing enough to achieve a light trance state. In this altered state of consciousness it is easier for one to see visions reflected in the mirror. Read the rest of this entry »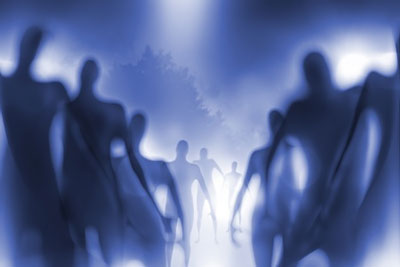 Earlier this week, I called upon my spirit helpers to assist me in finding some direction. I needed some help with something which, although not yet urgent, has been niggling at me. I needed to find some information which I would require soon.  Although there is information on the subject available online, I hadn't been able to come up with anything useful to date, even after doing several searches.
So, two night ago, I asked my guides to point me in the right direction and sure enough, today, I did a random search, typing in keywords which literally 'popped up' from nowhere. These search terms brought up some useful information and contacts. I believe spirit delivered, and quickly!
When I invoke spirit's help, I usually call upon my angels and guides individually, but this time, prior to going to sleep, I envisioned I was liaising with the same council of wise beings I recall being summoned to during a life threatening illness many years ago. At that point in my life there was a decision to be made in the presence of these wise souls, as to whether or not I was going to come back to this earth plane. I was on life support at the time. I guess the choice must have had something to do with completing a life contract in this world? Read the rest of this entry »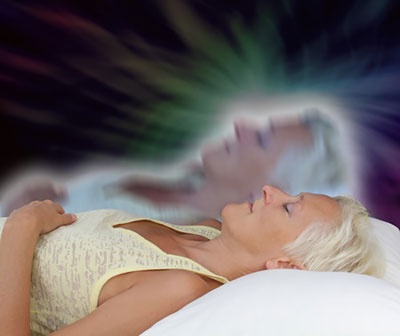 Out-of-body experience (OBE) is more generally known as astral travel or astral projection in esoteric circles. Many individuals find astral traveling helpful with their own personal development. They use this technique to visit places they would otherwise be unable to visit, or to meet up with loved ones on the other side. Astral travel is also a powerful way to meet up with your spirit guides, to visit future lives, and even for what is termed as "exploring the universe."
Now and again, my cynical husband will let me in on some of his more 'other worldly' experiences over the years. The most recent revelation was about how he used to leave his body at will. Over time, I have read of, and learned of various techniques to leave my body at will, but never dedicated enough time to master the art of astral traveling. Read the rest of this entry »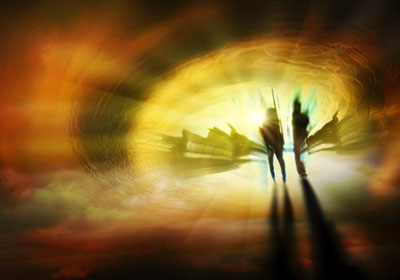 When we become silent within, we can enter into an alpha state that takes us into a deep meditative state. We don't force thoughts out so much as just allow them to come and go. In this altered state of consciousness we connect with a higher frequency, one of complete bliss and sense of spiritual connection.
If we set an intention, while going into such a meditative state, we can have a 'line in the water' to connect with our loved ones who have crossed over. I have helped many clients connect with their loved ones after their passing. I often share with them some simple things they can do to open the door for an opportunity for their loved ones to come through. Read the rest of this entry »