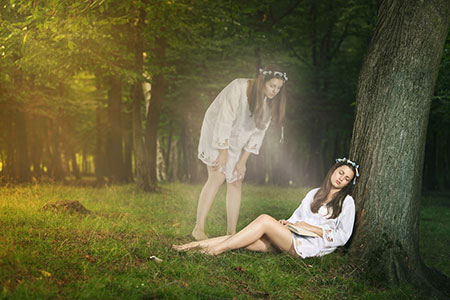 An out-of-body experience (OBE) is a phenomenon that can happen after surgery, when we experience severe trauma, during meditation, astral travel, and so on. They are also associated with near-death-experiences (NDE). It is usually characterized by a feeling of leaving your physical body, or observing yourself from outside your body. I have experienced this phenomenon several times in my life.
Reports of OBEs vary from person to person, but they often involve the sense of floating above one's body, or looking down on yourself. You may also see a bright light during an OBE, and sometimes colors and a warm, pleasant sensation. Some people see deceased family members.
In my experience an out-of-body experience is a unique opportunity to step outside of our physical existence into the spiritual realm. Sometimes we experience this because our soul needs to 'restart.' So, when you are in a state of meditation, or when you are feeling relaxed, or sedated after surgery, this may happen to realign the body and soul.
Part of the soul's purpose is to keep the vessel (our body) alive. Our soul is connected to a silver cord, much like an umbilical cord, which keeps things intact, so that we can always come back to our body after an OBE.