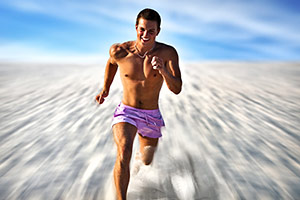 To become more, to expand, and to seek more complete expression is inherent in our human condition, because it is an innate quality we possess due to our original spiritual nature. 'Increasing' or 'becoming' is what drives the expansion of the entire Conscious Universe.
We are each of us a mirror reflection of the Universal Source; we are created in the image of the Divine. We are a perfect imprint of the magnificent Holographic Web of Consciousness. And because we are spiritual beings who reflect the Divine in physical form, we also possess the innate qualities of Divinity. We are self-aware and conscious; we have the capacity for reason, sentience, imagination and creative thought; we command creative freedom and the metaphysical power to manifest; and we have the capacity for complete self-actualization, individuation and transcendence. All these qualities are the expression of our inner Divinity, a direct reflection and extension of the Higher Self. Read the rest of this entry »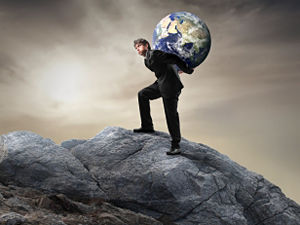 It is not true that we must live a challenging, tormented life to learn certain spiritual "lessons". Believing that we are here to "learn" is merely a justification that some folks offer to make sense of the bad things that sometimes happen to good people.
The irony is that those who choose to believe this myth will most likely have to face one trial and tribulation after the other, just as they expected. If someone's life is awash with "weeping and gnashing of teeth" it is often because they choose it to be so.
The hardship and suffering we see in this world is mostly man-made. Misery is something we inflict on ourselves, and each other. It is not of Spirit, Source or God. Read the rest of this entry »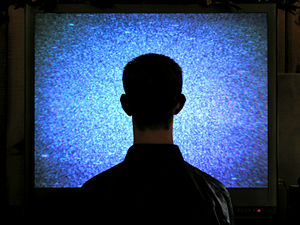 What we think, and what we believe, is what we become. We create our own reality. Constantly exposing yourself to popular culture and the mass media will ultimately shape your reality tunnel in ways that are not necessarily conducive to achieving your Soul Purpose and Life Calling. Modern society has generally 'lost the plot'. Slavishly following its false gods and idols makes no sense in a spiritually aware life.
The same holds true for toxic relationships, and people in your life who consistently indulge in negativity, cynicism, prejudice, fear-mongering, pessimism, and hatred. But have no illusions – the opposite extreme is just as noxious. Be equally cautious of those who deem themselves spiritually superior or 'holier-than-thou'. Be wary of the well-meaning souls who profess themselves to be paragons of unconditional love and light, or who claim they have attained perfect insight into all the mysteries of the Universe. Read the rest of this entry »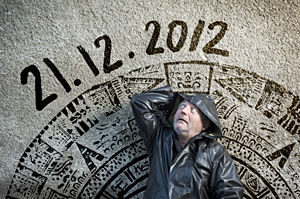 Good morning fellow seekers and believers. A warm welcome also to ye of little faith. It is indeed a blessing to greet you at the dawn of yet another perfect Solstice day in this miraculous annual progression of human history. It is December 21st, 2012 and it is exactly 11:11 GMT, the official time of the Solstice. Take a deep breath, you are indeed still alive!
If you are one of the more adventurous and spirited among us, you may very well find yourself today on a Mayan galactic alignment cruise or magical pilgrimage to the Chichen Itza in the Mexican state of Yucatan, or at Stonehenge in the United Kingdom, waiting for the first light to break on the horizon. I can only imagine how much fun you must be having! Read the rest of this entry »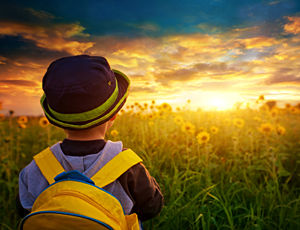 Magical thinking is a common trait found among all children all over the world, between the ages of approximately two until seven years of age. This time frame is also known as the 'pre-operational stage' of child development and it is the period in our early life when we increasingly explore our environment, and gradually learn to distinguish between 'fantasy' and 'reality'.
Children at this age initially have all kinds of imaginative ideas and magical interpretations of the world, in order to make sense of their external and internal reality. At this age we still believe that we can grow wings and learn to fly; or that animals can talk and sing; or that our shadow is a magical person following us around; or that the Sun goes to sleep in the ocean; that there is a man living in the Moon; or that the wind, the clouds and the trees notice us and obey our instructions. We often also have 'imaginary friends' at this age. Read the rest of this entry »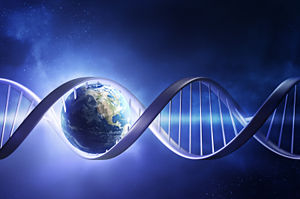 It is my belief that psychic ability is an innate talent or gift aimed at a specific Life Calling, while intuition is a highly personal aspect of our inner spiritual guidance system. We all possess our own, natural intuition, whether we are conscious or unconscious of it – but not everyone is psychic.
Natural intuition is highly personal and mostly about taking care of our own personal needs. Psychic ability on the other hand shifts extra sensory perception from the personal sphere into the realm of the impersonal. Intuition is our direct inner guidance from our Divine Self towards achieving our unique Soul Purpose and Life Calling. Psychic ability on the other hand dwells in the realm of the selfless, prophetic and archetypal. Psychics, mediums and healers are channels, messengers, conduits or surrogates, which means that they do not only receive personal inner guidance from their own Divine Self, but they also have the capacity to receive and translate guidance on behalf of their fellow man. These perceptions or messages may come from the other person's Higher Self, or courtesy of non-physical entities, or from the Divine Source, God, or Collective Unconscious. Psychics, mediums and healers therefore have the natural ability to allow energy to flow through them to others, and on behalf of others. Read the rest of this entry »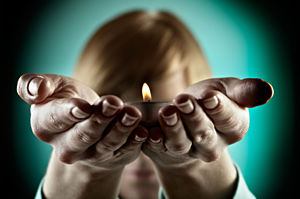 Awakening, reconnecting and realigning with the Divine Self is no doubt the most important first step in personal spiritual growth, individuation and ultimate transcendence. To rediscover your Higher Self and tap into your Higher Consciousness is usually a very awe-inspiring and life-changing experience. But your new found spiritual awareness and rediscovered Divine origins may soon lose its power to transform your life if you do not adopt a new lifestyle that includes some kind of consistent spiritual practice.
Divine Living and spiritual practice goes hand in hand. A Divine Life is impossible to achieve without some form of regular spiritual practice, in order to increase and maintain your connection and alignment with the Divine Self. What you come to know and believe about your own spiritual origins is meaningless, unless you have a direct and personal daily experience of receiving guidance from your inner Divinity. The only way to achieve this is to practice your new awareness and beliefs on a daily basis. Read the rest of this entry »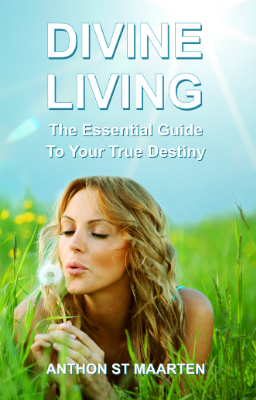 Are you truly happy? It's quite normal and perfectly understandable if you are not. These days many people feel their lives leave much to be desired. Discontent truly is the 'disease of our time', and it feels as if our world is increasingly spinning out of control. Too many of us are wandering aimlessly through our lives.
But if you knew your potential to live a life of joy, purpose and contentment, you would never again spend another moment living any other way. Within you looms the potential for authentic happiness so infinitely beyond everyday measure, or common human understanding, that you will never again be willing to settle for anything less.
This is in essence what my new book Divine Living: The Essential Guide To Your True Destiny is about. It is a practical spirituality handbook for realigning with your Divine Self, and for reclaiming your birthright to enjoy a truly Divine Life.
Many people have in recent years experienced a profound spiritual awakening, but not everyone has been able to integrate their newfound spiritual awareness into the practical reality of their everyday life. I wrote Divine Living for this very reason. It is my hope that it will empower and inspire people to finally start living the connected and blissfully abundant life they always intended to have, since long before they were born.
Divine Living is the preferred lifestyle choice for many spiritually awakened souls all over the world. It is the new way of being that changes your life and perception of reality forever. As a species we are currently experiencing the inevitable dawning of a new era in human ascension. The new age of conscious evolution has begun. My goal with Divine Living is to provide the sincere spiritual seeker with a personal survival guide to successfully navigate this looming, global paradigm shift that is currently gaining critical mass all over the planet. Read the rest of this entry »