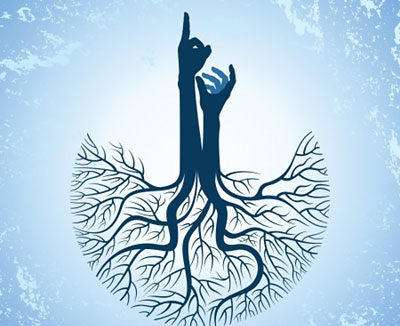 The only way we are really going to make the future work is by allowing others to do their 'own thing' in their own way. Our future survival and evolution as a species will not be found in sameness, alikeness, similarity, or coercion. Instead, we must build a new global civilization based on expanding diversity, variety, assortment and multiplicity. Yet, there is one fundamental condition – for it to be successful it must be achieved in harmony with others and our planet.
From the perspective of the old mainstream view of our world, such a future world of unhindered diversity appears quite impossible and non-sensical, because that would mean that everybody does their own thing in their own way. And that seems really counter-intuitive… even dangerous. A disaster waiting to happen!
History has taught us that individuals doing things their 'own way' eventually manifests itself as selfishness, greed, creed, personal preference, chauvinism, dogma and ego-centered beliefs – which has caused most of our wars, the establishment of our borders, the separation between the rulers and subjects, and the division between rich and poor. Read the rest of this entry »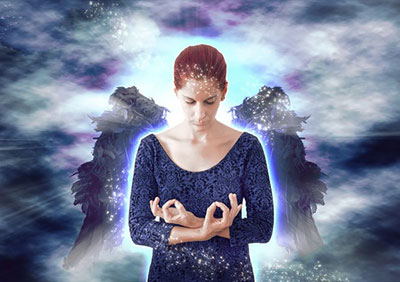 To create, attract and manifest is an innate metaphysical ability we all have access to as beings of Divine origin. Jane Roberts writes in The Nature of Personal Reality, "You are given the gifts of the gods; you create your reality according to your beliefs. Yours is the creative energy that makes your world. There are no limitations to the self except those you believe in."
To be a creator is a function of our free will. We are all co-creators of our shared, physical reality and we shape our own destiny in every single moment of our lives. What you think, feel, believe, wish for, and desire in this very moment, is what you will become tomorrow, and the day after. Read the rest of this entry »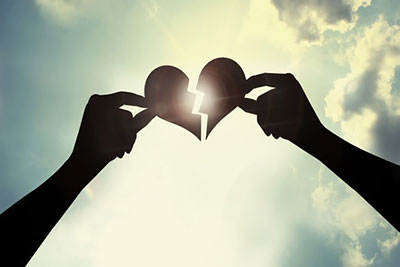 It is a myth that everyone is supposed to meet a 'soulmate' in this lifetime. Don't get me wrong, soulmate connections do exist, but this phenomenon is quite rare. It is a singular spiritual anomaly that is certainly not predestined for most of us.
In a world where intimate relationships have become extremely challenging to navigate, the search for the ever-elusive soulmate has become a contemporary obsession. We have co-created a modern society where detachment, loneliness and disconnection reigns supreme, despite our easy access to social media and communication technology. Against this background, the manic hunt for the 'love of our life' has become one of our generation's most profoundly tragic acts of free will.
In my view, the most disturbing aspect of this 'wild goose chase' is the fact that it is so often encouraged, or even set into motion, by well-meaning psychic readers and relationship coaches! Too many times, throughout my career, I have had to help pick up the pieces of a broken heart, or a destroyed life, after someone created false expectations for my client with the sweeping statement, "Yes dear, he definitely is your soulmate!" Read the rest of this entry »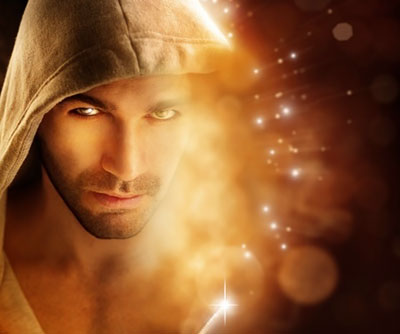 Primitive man greatly relied on his intuition, because he thought in images and symbols, and listened to his 'inner voice' and trusted his 'gut'. Early man fluently spoke the language of the intuitive mind, the language of his spiritual origins.
Man is born intuitive, because man is of spiritual origin. Intuition is the earthly language of Spirit and it transcends the limitations of this time-space dimension.
Some scientists argue that intuition is merely an aspect of our normal human intelligence developed out of primitive man's animalistic survival instincts. The concepts of "relying on your instincts" and "following your intuition" is therefore often used inter-changeably or in the same context. Many people assume that instinct and intuition are the same thing. This is however an incorrect assumption. Read the rest of this entry »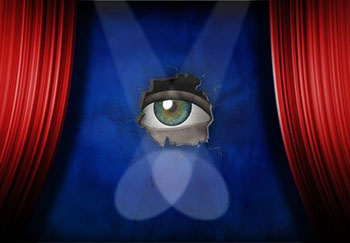 Mediumship presented as entertainment is a double-edged sword. The media hype generated by psychic television shows, and live stage performances featuring celebrity mediums, has no doubt contributed much to an increased public awareness of mediumship. It has liberated spiritualism from the stereotype of the 19th century séance by bringing the work of the psychic medium into the public domain, and into mainstream pop culture.
But does mediumship as an entertainment genre do spiritualism and the daily work of psychics any real justice? I am certainly not a purist. Neither am I a traditionalist when it comes to spiritual matters. I tend to shy away from any form of fundamentalism or fanaticism. But having the work of talented mediums dished up as trivial amusement has certainly proven to be a mixed blessing in my own practice as psychic medium. Read the rest of this entry »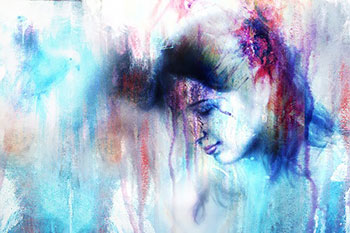 A zealous pastor once pointed at me in front of a congregation of churchgoers and said, "You, young man, will someday go into the darkest of places and bring many souls to the Light." At the time I did not realize that I would first have to drag myself through a dark night of the soul, before his prophecy would finally become manifest and I would be of any real use to anyone else.
As ethereal and cool as his words may have sounded at the time, the actual journey itself was certainly not a glamorous affair! Yet, I still consider myself to be one of the lucky ones.
I have been asked why my first book, Divine Living, was dedicated to "those Indigo Souls of my generation who may have lost their way." As a formerly lost, unconscious Lightworker, and one of the seemingly misplaced New Children, it was simply my hope that my experiences might inspire others of my kind. It was my humble attempt at helping to prevent the tragedy of more of us being unnecessarily lost to humanity and our true life purpose. Read the rest of this entry »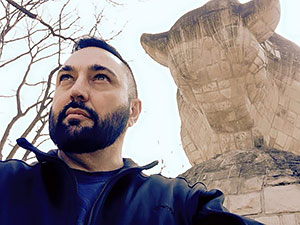 A yellow butterfly guided me to Blanke Helle, or "Hel's Pond" during a recent visit to Berlin, Germany. It darted ahead of me all the way from the bus stop in AlboinStraße, until I reached the entrance to the park where lies forgotten, and hidden from public notice, the ancient pagan site sacred to Hela, or Hel, the Norse-Germanic goddess of death and the underworld.
I have been guided by butterflies on a regular basis over the past two years, since the first one appeared to me at the Temple of Apollo in Delphi, Greece. I was much encouraged by the sudden presence of this golden, magical creature, because it predicted that my visit to this sacred pagan site would be less somber than I had imagined. Yellow butterflies represent rebirth, new life, transformation and resurrection in several cultures. The Irish believe yellow butterflies to be an indicator of the peaceful transition of departed souls. And in Christian tradition yellow butterflies are symbolic of the Christ's resurrection from death. They are also regarded as a sign of the presence of angels. Would Hel's dark waters ultimately leave me with a message of hope? Read the rest of this entry »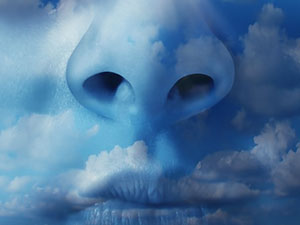 Distinctive smells have long been associated with a variety of paranormal and psychic phenomena. Many mediums specifically rely on their ability to 'smell spirit' in order to validate loved ones who have crossed over, or to identify the presence of spiritual entities.
Some psychics also use smell to gain insight into events of the past, present and future. This unusual ability is known as the extra-sensory ability or psychic gift of clairolfaction. Other interchangeable terms used to identify this 'clair sense' is clairosmesis, clairalience, clairessence and clairscent. They all refer to the same psychic ability, namely 'clear smelling'.
Clairolfaction is a form of extra-sensory perception (ESP) that enables the gifted person to receive psychic or paranormal information by means of 'psychic smelling'. It is, however, important to note that a person with this ability does not smell any real odors or fragrances.
Psychics with this extra-sensory gift are able to 'smell' beyond the normal range of the smelling sense. There is no physical source for such a smell, and other people in the room would usually not smell anything, unless they are also gifted. Read the rest of this entry »