Getting More From Your Psychic Reading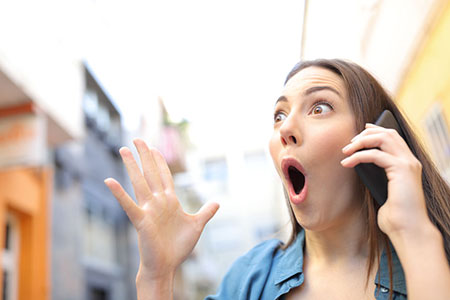 So, there you are, about to spend some well-earned money on a psychic reading. You have decided to get a reading about your life at this time, which is always a good idea.
But before you go ahead make sure you know how to get the best from your reading and how to wrap your mind around what you are going to hear and see. You may be a first timer, or a seasoned veteran of all things occult. It doesn't matter.
The important thing, the first thing, is to be very sure why you are getting a reading. This must always be your starting point. It enables you to help yourself. It allows your mind to be open and ready to receive. The next thing you must do is to release your attachment to the outcome of the reading. Release all your expectations of what you would like to hear. Easier said than done? Hardly. That is merely an excuse. It only serves to paralyze you, and stems the very flow that you crave.
People often have many questions about what they should do when it comes to getting a reading. Should I carry a crystal? How will I know whom to choose to read for me? Do I just go with a random reader?
The answer to these questions is… do what you feel works best for you. You can carry a crystal if you want to. They have earth-driven qualities and they do help to remind us of beauty, which is always important. Choosing a reader online can be as easy or as complicated as you choose to make it. Choosing a reader in any situation means going with your heart, your instinct and, most of all, an open mind.
Keeping an open mind in a psychic reading is essential. By releasing attachment to the outcome, you allow Spirit to speak through the medium or the psychic, giving you the message that is meant for you alone. That is why you get a reading after all, isn't it? I would hope so!
We all operate in two contrasting modes, which might be called open and closed. The open mode is more relaxed, more receptive, more exploratory, more democratic, more playful and more humorous. The closed mode is the tighter, more rigid, more hierarchical, more tunnel-visioned. Most people, unfortunately spend most of their time in the closed mode ~ John Cleese
Sometimes I read for people who say to me, "I kind of already knew what you were going to tell me." So, why get the reading if you already know? Because you have to learn how to discern things, how to be of open heart, how to not hate someone, just because they no longer wish to be with you. You get a reading because a part of you knows that impermanence is the state of all things. It may seem harsh to you, but I promise you it is not. Living freely means just that: accepting what you can, and saying no to what you cannot accept, wishing it well and moving on.
Learn to see life as an experience to be savored, like a fine dinner. And maybe just because that dinner ends you will see that tomorrow is another day and another dinner, another slice of life that you can enjoy. Come get a reading from a perspective like that and you would be amazed at how much joy would lay at your feet. And all because you were unafraid to walk among the clouds.

About The Author: Asherah

Asherah is a natural born psychic empath born and raised in Kingston Jamaica. An ordained Reverend and High Priestess, Asherah can easily tap into your real truth and help you to see clearly, releasing attachment to outcome by simply focusing on where you are now. Using tarot, numerology astrology and more..you can learn how to communicate your needs today! You can get a psychic reading from Asherah at PsychicAccess.com.


This site uses Akismet to reduce spam. Learn how your comment data is processed.