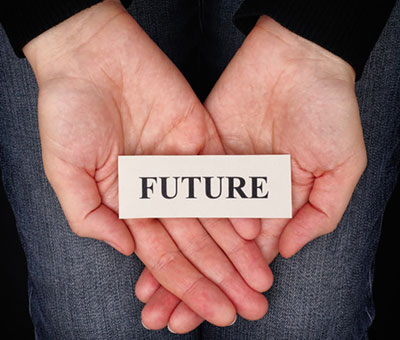 In my 30 years as a psychic, I have experienced the joy of assisting so many people on their journey. There's no greater feeling of satisfaction than to be able to help someone become 'unstuck' in their life. To present enough of a future cushion to someone, that they feel confident in moving forward, and to assist someone in developing enough faith in themselves and the flow of life, to trust that most fears that they have about the future never come to pass, is a fulfilling task.
However, I'm finding lately that psychic readings are shifting in my practice. As the consciousness of the planet expands, so does the consciousness of the psychic reader. In the past most psychic readings could almost be formatted and they had a lot of the same elements: people were primarily looking to find love, or that perfect job, or to improve their living conditions. These matters remain the standard areas of concern – the areas that affect our very survival. The readings I did for many years rarely deviated from this norm. Read the rest of this entry »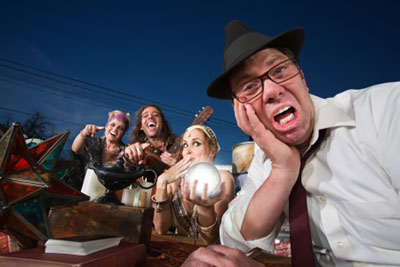 Recent psychic readings, and the sort of questions clients have been asking, have made me all the more aware of the responsibility of the work we do. A few words alone, a recommended path to follow, or a suggested course of action we advise, can have a huge impact on people's lives.
When I find myself feeling hopeless at the plight of the world, and its people and animals, I always remind myself: if I can just make a difference to the life of one person or animal today, then it's all worth it.
In 2004, I was working at a psychic fayre one Saturday. Before visitors arrived, one of the other psychics asked me to read for her, and insisted that she read for me in return. Her reading was so negative and threw me so off balance that I packed up for the day and went home. Read the rest of this entry »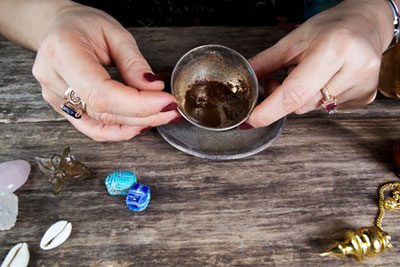 Tasseography is the art of reading the tea cup or coffee cup, otherwise known as tasseomancy or tassology. It originates from the Arabic word tasse, which means 'cup' or 'goblet.' This ancient form of divination is derived by reading the patterns of the tea leaves, coffee grounds and even wine sediments.
Although it is commonly associated with gypsy fortunetellers and crazy old cat ladies, it is a mysterious and ritualistic art with long history going back to ancient Greece. Tasseography developed independently throughout Asia, the Middle East and Greece. Modern tasseography was further seen throughout Scotland, Ireland and Eastern Europe. Read the rest of this entry »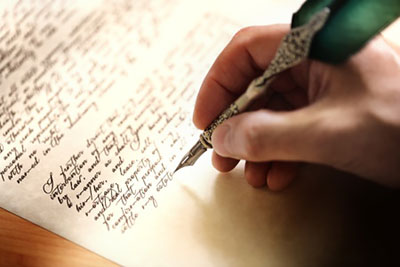 Many mediums and psychics make us of some form of automatic writing or psychography. Automatic writing is a form of channeling that helps psychics, mediums and healers to step outside of themselves and disconnect from their own feeling and thinking patterns, and receive spiritual messages.
I believe that all great works of music, complete books, and other forms of art, are all inspired by spirit in a similar way. Yes, not only do we receive answers to pressing questions, or receive spiritual insights through some form of channeling, but also significant art works, or even poetry come to us in this way.
Originally automatic writing was done using a planchette with a pencil and two wheels. The text a planchette produces can be tricky to decipher, and so a pen or pencil and paper became the preferred method. Spiritual practice always seems to keep up with technology and these days spirit writing using a computer keyboard has become equally popular! Read the rest of this entry »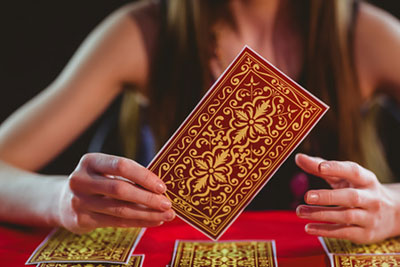 I feel the best way to deepen your intuition, and possibly psychic ability, is through your connection with others. This can be accomplished in many ways.
One way is through an intimate relationship with another person, on a very personal level. The person in your life that you connect with physically, can allow you to deepen your senses and develop your senses and sensuality. Love and passion are great for the soul, the body, and developing and expanding your intuition.
You can also deepen your intuition through a psychic circle. Psychic circles, sometimes called development circles, are a group that meets to support, encourage and to help each other develop intuitively and psychically. It is a great opportunity to connect with other like-minded sensitive people. If you are not sure if there is a group in your area, you could always start one. Read the rest of this entry »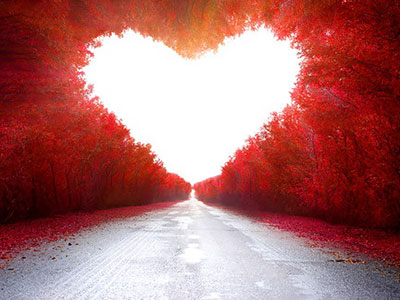 For most people the rule of thumb for choosing a psychic seems to be accuracy. Again and again, over the years, I have asked clients why they had chosen me to read for them, and the majority of time the response has always been, "Because your reviews reflect a high level of accuracy."
I understand the logic behind the choice, but is it really that simple? Over time, some clients would drift away, while others would continue reading with me, sometimes for years. So, obviously there was something more, something deeper to the connection than just my level of accuracy.
The second deciding factor for clients appears to be referral, or word-of-mouth. If a friend had a great reading with a particular psychic, understandably one would be moved to check the psychic out for yourself. Yet, there still seemed to be something more in the mix, something that I could not put my finger on. Read the rest of this entry »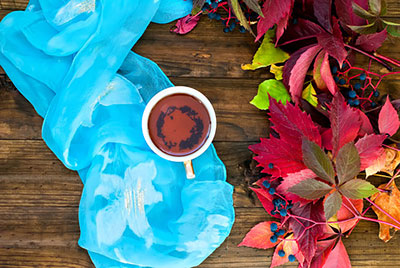 I've always been fascinated by tea-leaf reading, and decided it was time to take a look into what makes tea leaves special as a divinatory tool.
When I was a kid, I lived on the end of a very long street. At the top of that same street lived the local tea-leaf reader. I wish I can remember what she looked like, but I vividly remember her house number scrawled in thick black marker on a piece of cardboard… and nailed to a tree. Of course, we all went to her for readings when we were teenagers, but I can't for the life of me remember what she said to me during my reading.
Not surprisingly, tea-leaf reading as a method of divination, also known as tasseography or teomancy, goes way, way, back. It also makes sense that reading tea leaves follows the path of the cultural and economic practice of the trade of tea itself.  Read the rest of this entry »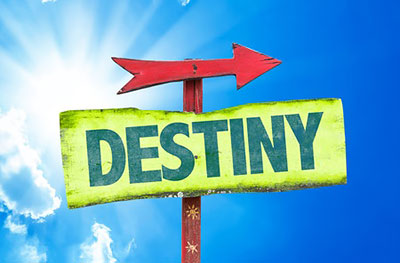 To employ a psychic as a guide or sounding board can be a very empowering experience, or it can be an experience which over time can leave you feeling that your own decisions cannot be relied on and that without the direction of that other person your life would fall apart.
My ultimate goal with psychic reading work has always been to empower the individual to ultimately develop the confidence to access their own inner knowing. This way they can come to a place in their life where they felt confident enough to rely on their own intuition and have a solid enough inner knowing that they can move forward with these impressions on their own, creating a secure and happy future for themselves. Read the rest of this entry »