Posts Tagged 'soul group'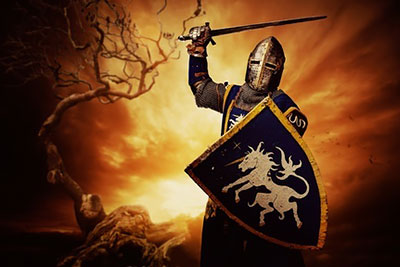 Have you ever felt inextricably drawn to visit a foreign country? Do you have a desire to learn about a certain culture or period in history that intrigues you? Are you fond of, or do you collect certain items or statues that represent a type of spiritual practice? Your interests alone can reveal so much about former lifetimes you've held on Earth, as well as other planets.
Reincarnation is a topic that has captivated people's attention both historically and in modern times. There are so many documentaries and articles available that provide unbelievable evidence from people who've experienced past life memories.  Some of which that are most convincing are from children! Read the rest of this entry »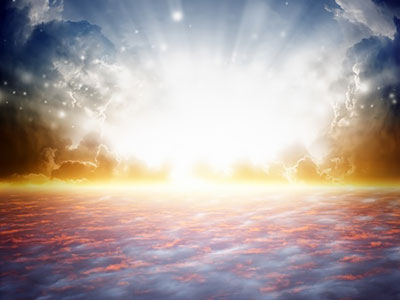 We are very excited to bring you information about the afterlife. We know that this is a very hot topic for you on earth. There are many different ideas and theories and possibilities for what the afterlife is and is not.
The first thing we would like you to know is that whatever you believe the afterlife might be, is actually what it is, for you are constantly creating your own reality, always. Depending on what vibrational frequency you are vibrating at, that also contributes to your imaginings for your truth.
It is comforting to understand and to know, that no one is wrong and everyone is right. It is simply a matter of your perception that creates whatever imaginings that you have about what is to come once you leave this physical body.
So, whatever is most comfortable for you, is most aligned with your soul. As you continue to grow and expand on this earth plane, so will your thoughts and ideas of the afterlife. Read the rest of this entry »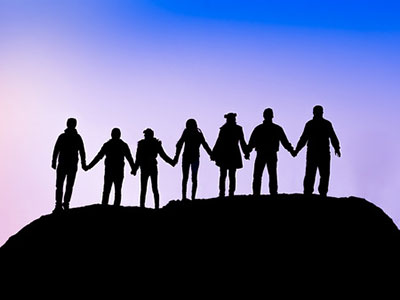 When we hear the term 'soulmate,' we usually think of romance. But did you know you have an entire soul family here on Earth? Who are these people, and how do we find them?
Your soul family are those people you've probably known over many lifetimes, and whose auras and experiences are similar to your own. When you meet one, you may find yourself drawn to him or her, even if there are differences in background, age, or culture.
As with all good friends, a soul family member will instinctively understand and support you. When you meet for the first time, you might have a conversation that lasts for hours. And you'll always be happy to see them, even on your worst days. It's almost like being in love, but purely platonic…though you might wish you could marry the person, even when they're not your preferred romantic gender. Read the rest of this entry »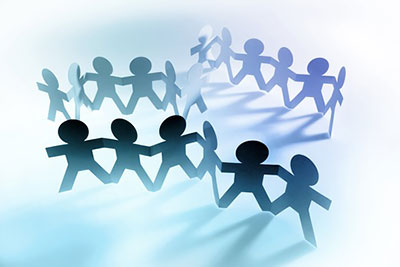 I find that many people in the spiritual and metaphysical communities are looking for their 'soulmate.' So what is a soulmate? What does this term mean to you?
A soulmate is often defined as the individual that we can completely resonate with, that we can truly love and that they truly love us back unconditionally. In reality, however, due to our humanness, this may not always be possible and then we may become obsessed with the search for a soulmate. In that search sadly we often miss truly wondrous opportunities to connect with love in the most unusual or unexpected places. Read the rest of this entry »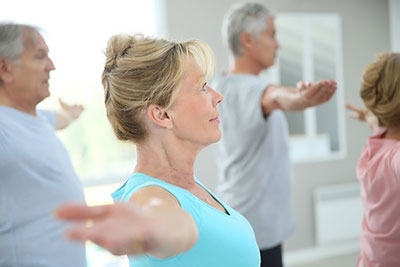 We are all different. Each person is a piece of the puzzle that creates a group. All people are raised different. People may have different spiritual beliefs, different educational backgrounds, jobs, nationalities. Yet, if the common goal is the same, there is no reason why we cannot achieve much more in our world. Some of us simply need to find a way to respect diversity.
Spiritual groups tend to be the especially challenging when it comes to diversity. Too often spiritually-minded people are expected to always agree with everyone about everything, in order to promote goodwill among group members and keep the peace. But in any group people have to learn how to agree to disagree. It's always okay to have your own opinion and express how you feel. One must just remember that not all of the group may agree with your thoughts. Read the rest of this entry »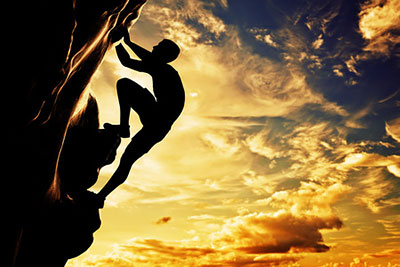 You are enough. If only, as we grew up, we had heard more such words, even if there was an additional "… and yet strive for more". The fact is we were raised in a world where competition is prevalent; where our insecurities are often emphasized to us, or used as leverage (intentionally or otherwise); where our personal beliefs about ourselves potentially delays our soul evolution.
As partners in the Universe we say to ourselves, "Everything has a reason, we each have a soul purpose, all is in Divine Order." Yet, when a tragedy or life shattering moment hits, we are so intimately impacted that we have to dig deep to console ourselves and try to reframe that that tragedy has a Divine purpose, and that you have enough and are enough in that moment. Read the rest of this entry »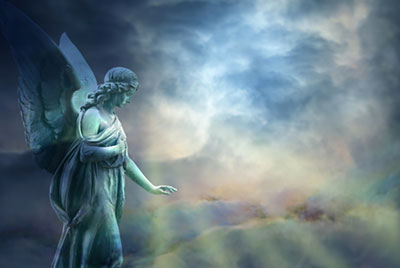 During a four-and-a-half hour surgery I had a near-death experience. I remember clearly going toward the brightest white light that I have ever seen, and haven't seen since. It was a tunnel with a bright light at the end of it. My beautiful angel, Shashunda, was with me the entire time.
When I excited the tunnel, my deceased grandparents and great grandparents were there, along with every deceased pet I had ever owned. They all were happy to see me, but then my great grandmother, Emma, told me I needed to go back.
I felt so happy, positive and beautiful that I really wanted to stay. Emma kept warning me that if I didn't go back, I would have to stay before my time. She told me about the grandchildren I would have one day and how cute they would be. She said, if I stayed I would miss out on spending time with them and watching them grow up. Read the rest of this entry »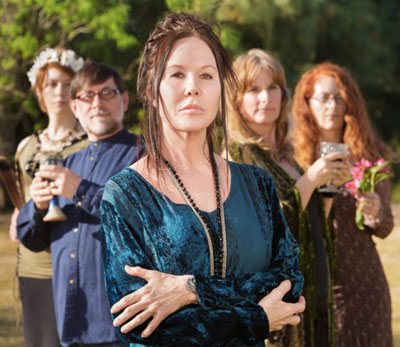 The modern stereotype of a witch is that she is an ugly, old woman with a hooked nose and pointed hat, riding a broomstick or stirring up a witches brew in a huge pot. In truth a witch is someone who practices magic as part of their religion or spiritual belief system, such as Wicca or Neo-paganism.
Witches worship nature and love the Earth; they do not worship Satan. That is a myth, just as much as the idea that witches are ugly and scary. Witches are beautiful and do no harm. They believe in the rule of three, understanding that everything we do comes back to us threefold.
The more we destroy the Earth, the more we destroy ourselves. A witch's purpose is to save the Earth. Witches relish their wild nature and align themselves with the cycles of the earth and the phases of the Moon and the stars. Read the rest of this entry »