Care Of The Soul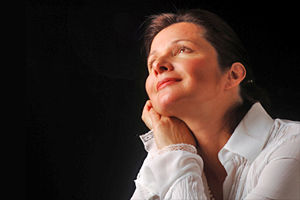 One radical difference between care of the soul and a great deal of modern psychological work is that the former offers a profound appreciation for the personalities who are important in our lives, even if they are flawed people and even if the relationship is not perfect. Psychology prefers to analyze with the goal of increased understanding, yet understanding does little for the soul.
Imagine telling stories of those that have crossed over, not for insight into ourselves, but simply to establish a deep, continuing relationship with them. The soul is given eternity in that exchange, while understanding offers it little more than another fragment of logic. It has nothing to do with establishing a home for the infinite within our finite lives.
With all your science – can you tell how it is, and whence it is, that light comes into the soul? ~ Henry David Thoreau
It isn't a question, anyway, of deciding whether we should or should not give attention to those that have crossed over. They present themselves to us in sought and unsought memories, in dreams, in visitations during the day or night, or through mediums. They may appear in an event that hearkens back to a felt experience, or they may inhabit our bodies.
Whatever your metaphysics or theology, whatever your beliefs and expectations, such visitations, signs or messages can be received by the heart without any need for mental interference. The great mystery of the 'other side', and what is beyond life as we know it, offers a constant challenge to our wish for understanding. Once again we should see relationship in service to the soul, rather than the other way around.

About The Author: Mountain Sage

Mountain Sage's profession is Metaphysical Academics. Her extensive training includes Oracle, Healing, Universal Laws & Principles, the Sacred Circle and Psychic Shielding. Focus includes Ascended Masters, Altars, Minerals, etc. She holds the great honor of Oracle Carrier by her tribe due to her outstanding psychic ability, passion for the psychic realm, integrity and sacred work. Get a psychic reading with Mountain Sage at PsychicAccess.com.


Posted in

Afterlife, Dreams, Love & Relationships, Mediumship, Metaphysics, Paranormal Phenomena, Psychic Phenomena, Spirit Guides, Spirituality
|
Tagged

afterlife, apparition, beliefs, communication, crossing over, dreams, ghost whisperer, ghosts, medium, mediumship, memories, metaphysics, parapsychology, psychic medium, psychology, relationship, religion, significant other, signs, soul, spiritual messages, the other side, visitations
2 Responses to Care Of The Soul
This site uses Akismet to reduce spam. Learn how your comment data is processed.