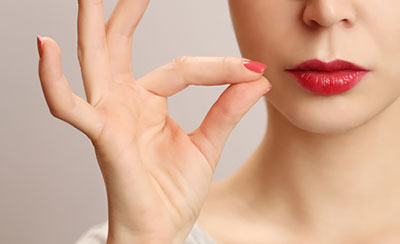 Sharing too much information with any person who isn't ready for it, can be totally disastrous! I know this all too well; being a psychic, medium, healer, seer, it can be so frustrating sometimes. If you have the gift to see, feel and hear, I'm sure know exactly what I'm talking about.
You have the best of intentions, but sometimes those great intentions, advise, insight, or whatever valuable information you need to share to help, heal or repair, isn't always met with gratitude, or much belief for that matter. Sometimes it takes years for those that you have helped and shared things with to see how right you really were all along. I can't even begin to recall all the apologies I have received over the years from those who didn't believe me at the time. Read the rest of this entry »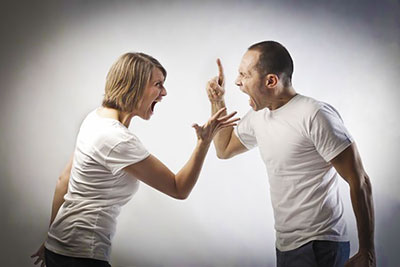 New research from UC Berkeley and Northwestern University revealed that the negative behavior of some couples during conflicts can causes physical symptoms. The study specifically revealed that outbursts of anger may predict cardiovascular health problems later in life.
This isn't anything many of us didn't already know. The spiritual community has always known that emotions are linked to health, and that our behaviors today can predict the development of negative outcomes in our future. The way you argue or fight will directly result in manifesting in your body, either immediately or over time. Read the rest of this entry »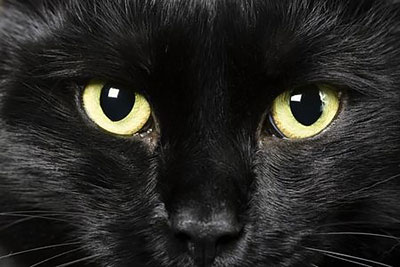 When I think of the word love I think of my two cats. I have two cats and love them dearly. Most of the people I know also own cats, but we all seem to agree that we don't really own our cats… our cats own us. We also agree that our lives are better, sweeter and more peaceful with our sweet precious cats. I feel a home isn't truly a home unless there is a cat that dwells in it.
Cats are highly intuitive and very sensitive. They sense energy and can pick up on static electricity, ultrasonic sounds and changes in vibration. The cats I have lived with over the years always informed me in their own unique way of impending earthquakes, or some form of extreme weather that was approaching. Read the rest of this entry »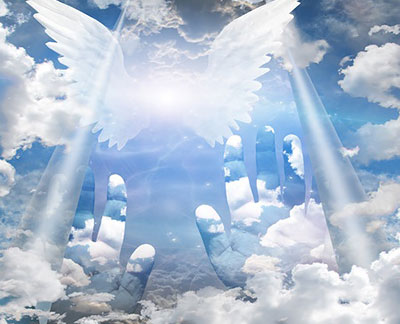 The morning was quiet, as almost everyone in our group had undergone the Spiritual Intervention the day before. Once you have a Spiritual Intervention you are required to rest for 24 hours in your room. You can go and eat your meals, but you are not suppose to interact with anyone and definitely no talking. For some people this is quite hard, but for me it is quite heavenly.
Since I experienced the intervention for the healing group of photos and names that I brought along, I used this time to continue my prayers for everyone and reflect on my experiences here as a first-time guide. When you act as an ambassador for the healing of another, you are not bound to the same rules, but I do like to honor the quiet and continue to hold the healing space for the full 24 hours. Read the rest of this entry »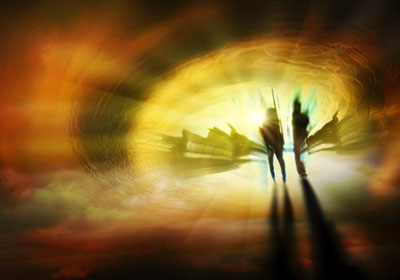 When we become silent within, we can enter into an alpha state that takes us into a deep meditative state. We don't force thoughts out so much as just allow them to come and go. In this altered state of consciousness we connect with a higher frequency, one of complete bliss and sense of spiritual connection.
If we set an intention, while going into such a meditative state, we can have a 'line in the water' to connect with our loved ones who have crossed over. I have helped many clients connect with their loved ones after their passing. I often share with them some simple things they can do to open the door for an opportunity for their loved ones to come through. Read the rest of this entry »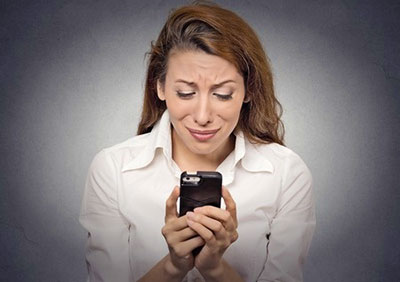 How you communicate is as important, if not more important, than what you say. It is how you say it and not just what you say that matters.
Many psychic reading calls I receive on PsychicAccess.com are from people asking about love, dating and relationships. The caller is often distraught, because the person they have affection for is not returning their calls, texts or emails. Either they have broken up or they have had a fight, and the fight seems to be going on for weeks with no communication.
Typically, person A has reached out to person B, who either ignores the communication or responds in a quipped, short manner. Person A flips out, and B has no idea that A is freaking out. Person A then begins to act a little 'cray cray,' because B is not responding and continues to remain silent. Read the rest of this entry »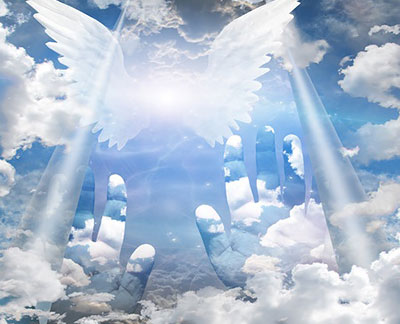 Today we emerged from our 24 hour rest period following the Spiritual Intervention. During Spiritual Intervention you are asked to isolate yourself for a period of time. Some people find this hard to do, others (like myself) find it quite easy and enjoyable. You are to lie down, close your eyes and be silent and at peace for 24 hours. You may get up to eat three times a day, and you may use the bathroom, but nothing else. Personally, I make an allowance for journaling, because I find this to be a very healing part of the process.
Only some in our group were isolated for the 24 hr quiet time, while the rest headed to the Casa in the morning for the second day of Medium Joao's healing. Cher and I came out of quiet time and went to get a crystal bed at the Casa, but they were all booked up, so we scheduled one for the next day. Read the rest of this entry »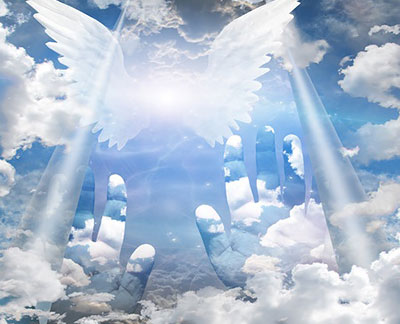 Today, with much excitement and anticipation, we walked to the Casa de Dom Inácio to see Medium João. Our group decided to leave in pairs as some were not finished with breakfast, and some wanted to get to the Casa early to get a seat in the Main Hall. Often, Medium João will address the crowd, before the day's work commences, and do physical interventions on stage. So, it may be well worth going early to get a seat.
Ruby, Cher and I found available seats inside the Main Hall and were excitedly watching and waiting for the events of the day to unfold. The hall was packed with people from all around the world. You could feel the excitement in the air as we sat together praying for health and harmony in our lives. At precisely 8:00am, the Casa workers welcomed us all and invited anyone with a "revision ticket" or "second time line ticket" to come up for volunteer intervention. Read the rest of this entry »