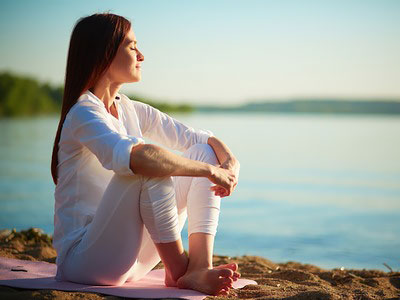 As a parent, I'm very familiar with the disciplinary technique known as the time-out. I personally do not use this method for my two children, but I've read lots of parental literature that discusses the concept. I've also dealt with daycare providers and teachers who use this technique with their students.
I recently had some difficult feelings surface in my own life, as I continue to work on my crown chakra. After doing some craniosacral work, I experienced feelings of unworthiness considering my new career path. I heard a toxic inner voice whispering, "You'll never be good enough, no matter which career path you choose."
Then I took a time-out. I took some days off from doing psychic work. I walked. I had a massage. I nourished my soul. Read the rest of this entry »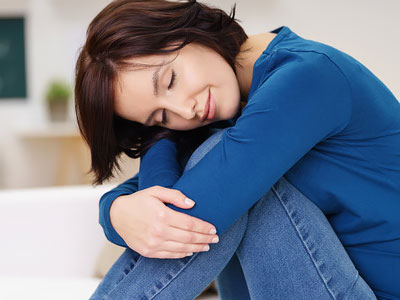 I recently came across an article about spiritual seekers who travel to distant lands to achieve such a state of bliss and inner peace. But in my experience you really don't have to go all the way to some exotic destination to achieve a higher state of consciousness.
When I am alone, I often find myself in a state of complete and utter bliss. When I am by myself, my energy is my own. I feel centered and complete, as if on my own little retreat. I have always felt this way and I savor the quiet moments of my day.
With a willing heart to carve out some time in your busy day, you can center yourself by being mindful and allowing your thoughts to simply come and go. Simply take a moment of solitude and go with the flow. Read the rest of this entry »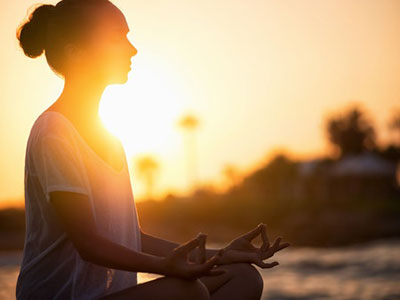 Spirituality is unique to every individual. Some people experience an overwhelming feeling of the Divine within, while some do not get any feeling whatsoever. Many clients ask me how they can get closer to God, or connect with spirit, or even get that feeling of serene tranquility while meditating.
To experience a deeper sense of spiritual connection try one or more of the following strategies in your spiritual practice:
First of all, never get discouraged! Do not stop meditating just because to don't feel a certain way. Don't have a preconceived idea of what meditating should be like. Just being committed to the process and staying the moment is enough. Be present. Read the rest of this entry »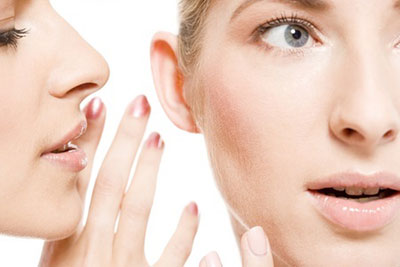 I was about 20 years old when I experienced an in-depth, private sitting with a wonderful spiritual medium, known to me as 'Nan Lightfoot.' My father had heard of her through the local spiritualist church, and it turned out that this lady lived just two blocks from our house.
A friendship soon blossomed between us. I would help her with shopping and running errands whenever I possibly could, until I finally left England for many years. During our many conversations, she would pipe up with wise advice channeled from her spirit guide. She would drop her head and rattle off in Welsh, and then suddenly stop. She would then come out of a trance-like state and, without hesitation, relay to me the English version of what her guide had just told her. Read the rest of this entry »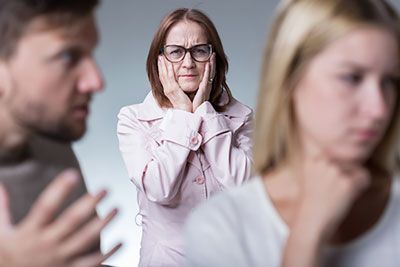 God gives us moments in life where we are called to rise up, and be and do certain things we would otherwise not do spontaneously or willingly. Yet, we go and do out of obligation, to avoid negative repercussions, negative feedback from family, or just all around negative domino effects in some way, shape or form.
My fellow intuitive will know what I'm talking about here. It's that feeling that comes to us to warn us, to tap us on the shoulder to say something like, "Hey, be careful, your going to need to set up a psychic shield. Negative energy is afoot!" It's that inner knowing. Read the rest of this entry »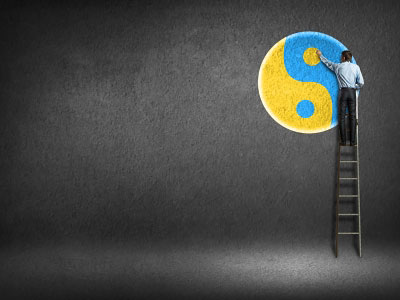 In modern society we are all about 'just do it' and 'no fear.' We worship Yang energy – the energy of doing-ness. The power of the flow, the wisdom of psychic guidance is the opposite – don't just do something, sit there! The problem is, we are afraid that if we hold still we are quitting, resigning, giving up, procrastinating. So we live in a culture that prefers to emphasize the Yang, and shy away from the Yin.
Have you ever tried to get through to a friend who will just not shut up? That is how it is for Spirit, God, Source, the Universe. When we don't hold still and shut up, nothing else can come in to guide us. We are then at the mercy of our crazy, human mind with its puny imagination, limited by the imagined boundaries typical of earth plane thinking. Read the rest of this entry »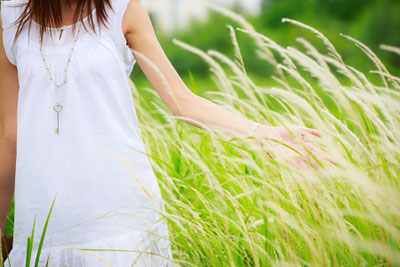 Imagine for a moment that you have a radio, and instead of tuning in to a single stations, all of the stations are playing at once. That's what life sometimes feels like to a Highly Sensitive Person (HSP) – a designation coined by psychologist Dr. Elaine Aron, which indicates someone whose senses are more attuned than normal to the stimuli around them. The word "empath" is sometimes used to describe highly sensitive people, and other groups, such as those on the autism spectrum.
Aside from sealing themselves in soundproof rooms, or wrapping up in padded clothing, what can they do in a world which sometimes delivers sensory overload? It's best for the HSP to avoid certain things and situations. Read the rest of this entry »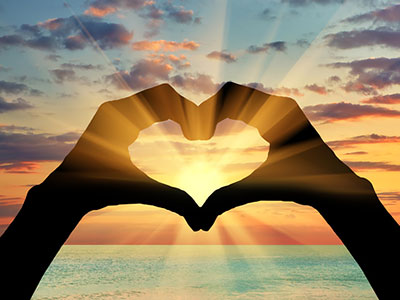 My guides have shared with me on many occasions how love is what changes it all. It is what can turn dis-ease into ease, and disease into healing.
We can choose to fill our minds and hearts with love and direct it outward to those who cause us discomfort, grief, strife and drain us. If we make the free will choice to do this, something begins to happen in our lives. Healing happens. Healing with our emotions. Our anxiety melts away. If someone drops their poison upon us with their negative comments, we can chose to return that with love and kindness.
It is absolutely not an easy thing to do at first, but once you've experienced the healing effect of filling your life, mind and heart with unconditional love, you won't want to do it any other way in the future. Read the rest of this entry »