Posts Tagged 'loneliness'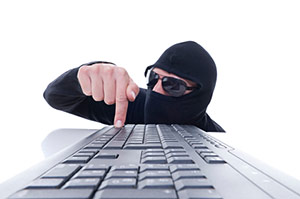 From 1979 to 1992, I had a mentor who taught me about karma. She made it clear that I was not going to ever find a place to hide from my behavior. My father must have had the same lessons when he was growing up, because he told me the same thing.
I cannot do certain things that are not in line with "Right Thought" or "Right Action." I simply cannot overcome that early training. Actually, I do not want to, yet, I see so many who seem fine with "cutting corners."
Sometimes, I feel like I am alone. It is as though I am swimming all alone in the ocean or running on a deserted road. I honestly have been looking for others who were raised like I was raised, those who believe what I believe, among the young and restless, as well as the old and angry. Too often I ask. "Where are they who honor karma?" Read the rest of this entry »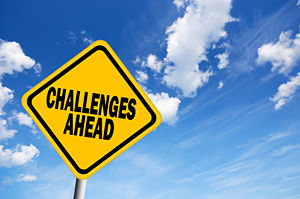 It never ceases to amaze me how much I learn from clients every day. More and more clients also show me how they have found 'the gift' in their own personal challenges and heartbreak.
One of my clients had a very abusive childhood, and two subsequent abusive marriages. She told me recently how she wrote each of her ex-husbands a detailed letter. She thanked them for the gift they had given her; the growth she had experienced from the myriad of 'not so happy experiences' during her life journey with them. Was she playing the victim or merely expressing her anger to them? No, she absolutely meant it.
She also talked about more recent failed relationships and the many gifts derived from knowing deep rejection all the way through to sabotage. And now, finally, she has met a guy who appears to be her ideal mate – she is ready to surrender and enjoy the experience, wherever it takes her. Now she can enjoy the gift of shared love. Read the rest of this entry »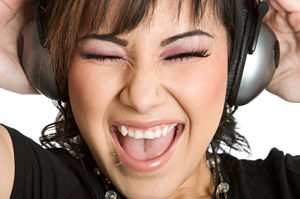 Can you answer this question? What are your hobbies, interests or leisure pursuits? What do you like to do? No, not what you do with your kids, your boyfriend, your wife. Just you. What do you like to do?
Not such an easy question to answer is it? I was asked this very question a few years ago. At the time I found myself newly single after a painful breakup. Throughout the relationship I had made my ex's interests my own. When it ended, I had to ask myself if I ever had things I liked to do before he came along.
Before I had a chance to answer myself honestly, a new man entered my life and his likes once again became mine and all was well. This was my pattern, until the Dark Night of the Soul fell upon me. I emerged from this difficult journey a different person. I am now very in tune with who I truly am. Read the rest of this entry »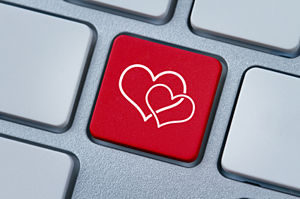 Have you ever wondered what happened to that high school or college sweetheart? Ever longed for a more uncomplicated love? Those were the halcyon days when the pressures of jobs, families, kids and finances did not exist.
These days, through the help of cyberspace, the infamous Facebook and various other online social networking tools, it has suddenly become possible to reach out and re-connect with a long lost love. What could possibly come of it? Could that door when opened become the proverbial Pandora's Box full of mischief?
It is my belief as a psychic that things happen for a reason. That the universe brings us what we need – good or bad. We may not like it, but it teaches us valuable lessons. Often we feel stuck in the daily routine of our lives and relationships. A trip down memory lane with that 'hottie' from High School sometimes could be the light at the end of a dreary tunnel. Read the rest of this entry »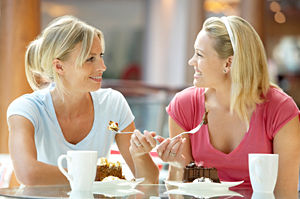 As an only child in a dysfunctional family, I had a great deal of loneliness and confusion during my childhood. The situation was magnified because:
- My father was a military man
- We moved 26 times in the first 15 years of my life
- I lacked any family ties
- My father was Roman Catholic
- My mother was United Lutheran
- Both families rejected contact with us
- My parents only wanted six sons
- My only sibling was a male who died at four days of age.
- And, my mother was a bedridden alcoholic.
For years, I blundered around trying to "find myself." By the age of 16, I had a friendship with another female, Jann, who became my mentor. She understood that at such a young age, I had colitis from the emotional stresses of my childhood. Her family was normal, loving, and spiritually content. When our life-paths took a turn, she remained my friend. She was my first soul sister. Read the rest of this entry »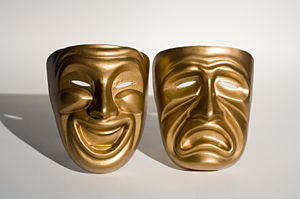 There are times in our lives when we wonder, why did this happen to me?  All our dreams and wishes become confused with just getting through our daily life.
I like to think that life is a balance. For every time we experience joy, the flip side of sorrow will follow. When we grieve or fear something ahead, the flip side is that there will also be days that will be perfect. We all have days where we 'hit all the green lights'.
Sometimes we feel lonely or neglected, and at other times we get all the love and attention we need, without even asking. There are days we love and days we are loved. Read the rest of this entry »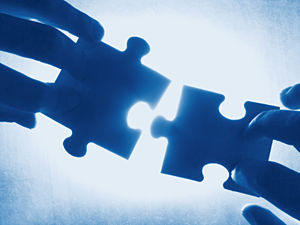 There is no way to explain the anticipation that a psychic reader feels when the phone rings. In the vast world of communication, the seeker on the other end of the line might ask anything.
Questions like, "Do you predict pregnancy accurately?" I find amusing. Why not ask, "What questions don't your spirit guides answer correctly?" That question makes no sense, of course, because there is no question they will not answer unless the seeker should not have the information, for some reason, we mortals do not understand.
What is the Best Question?
It is the wise seeker who says, "What do you see?" and then anticipates hearing back parts of a puzzle. Every reading is a puzzle to be solved. The psychic has to figure out several considerations: Read the rest of this entry »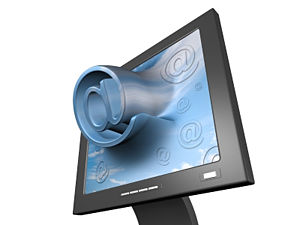 Life happens, therefore pop-ups happen to. What is a 'pop up'? Well, a pop-up is something unforeseen that occurs to put a snare or trip you up in a negative way. It is a term I have invented for lack of a better one. I feel it's a gentler way of describing those negative things that tend to pop-up during the course of our life that set us back in some way.
A family may have planned a very special time together, for example, and they had looked forward to it and patiently awaited that very enjoyable event. Then the phone rings and one of the parents has to go and tend to a new priority, and the child is left wondering what happened.
Well, what do we do in today's world, where we live by the cell phones and  social networking websites, and our friends' and other people's needs and desires, while putting those that we are supposed to treasure the most and love the most on the 'back burner'. In the process our most intimate relationships suffer. Some of us just don't know how to say no to those pop-ups! Read the rest of this entry »