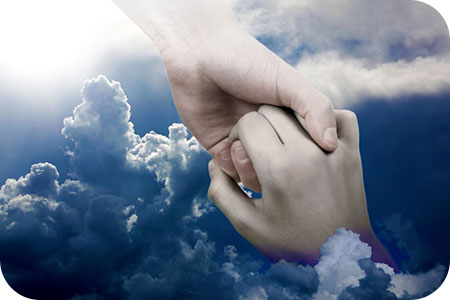 While doing mediumship readings, I often have people ask me if their loved ones who have crossed over are now their spirit guides. The answer is, no. While our loved ones, who have crossed over, do watch over us, and communicate with us through dreams and other means, they are not our spirit guides.
Becoming a spirit guide requires many life times of experience, schooling and training. Our loved ones can give us energy, love and light, but they are not allowed to interfere with our destiny in any way.
So, what is the difference between spirit guides and loved ones who have crossed over? Spirit guides are with us before we choose our life. They help us decide what goals we have and what we want to emphasize and work on in the next life. They remind us of the lessons in life we struggle with every life.