Desperately Seeking Soulmate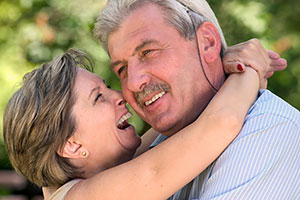 As a psychic reader I often deal with questions about love and relationships. Many clients have questions about meeting their soulmates, and I usually explain what a soulmate is and then immediately help them out with the proper terminology.
I'm a Virgo, so naturally I have to be precise. I don't know if it's a blessing or annoyance, but my clients always seem grateful for the knowledge. Sometimes I will just email them additional information, as I don't want long explanations to cut into precious reading time. If you want to know the difference between the three kinds of soul connections read my blog post titled: Soulmate, Twin Flame or Spirit Twin?
Love is but the discovery of ourselves in another, and the delight in the recognition ~ Alexander Smith
A dear client once explained to me how desperate she was to find her twin flame. She said she would not be happy until she met him, as she felt he would complete her. I explained to her she would never find a man to complete her, that she would have to find happiness from within herself. And only after she accomplished this, she then would be able to be happy in a relationship.
I gave her some things she could do to help her and I was later thrilled to get an email from her telling me how thankful she was. She was looking to all the wrong things and people to give her the happiness she so desired. She then asked me the right question and I was so happy she remembered! How could she connect with her twin flame?
I remote viewed and explained where I saw him and felt it was someone from her past and how she could find him by simply not looking, and we discussed many different things about this person. She never realized it until I finally mentioned to her that this was her best friend that she had been in touch with for many years. They had had their ups and downs, but as I explained, even the best of marriages are like roller-coaster rides. It is not the easy connections that we gain the greatest amount of soul growth from. Instead, the relationships that aren't easy are the ones that you become wiser from and gain the most wisdom from.
The minute I heard my first love story I started looking for you, not knowing how blind that was. Lovers don't finally meet somewhere. They're in each other all along ~ Rumi
She told me how he always wanted to date her, but she always looked at him as only a friend. She finally after 25 years asked him out on an official date and they are planning on getting married next month. I'm so happy that I could help her see her life from all angles and help her to pinpoint and target through remote viewing who her twin flame was. It was after all the one that was closest to her that she could connect with right way. She called me up a month ago and told me how happy she is, and how much joy and happiness they have together.
I poked fun at her to make her laugh, because I remember her first call to me and how desperate she was, and insecure, and fragmented emotionally. I reminded her what she said to me the first time I read for her, "I am desperately seeking my soulmate." She laughed and said how silly that sounded to her now. She was now anything but desperate, and nor would she ever want to be married to any number of her soulmates. While they are always fun to be around there was rarely any challenging times which tends to bring the greatest soul growth like that of a twin flame.

About The Author: Moon Goddess

Moon Goddess is a third generation empathic healer and seer. She started to give healing readings to people more than 20 years ago. She has always been interested and studied all things metaphysical from a young age. Being hypersensitive she can feel and see things before they happen. Utilizing the Tarot, and with the help of her Guides, she is a source of support for many people all over the world. After he passed over, her grandfather kept his promise and came back to say goodbye and gave her the most amazing experience. Moon knows there truly is a Heaven, and it is wonderful! Sharing her experience has helped many people after they have lost someone, or anyone experiencing some form of grief. Get a reading with Moon Goddess now at PsychicAccess.com.