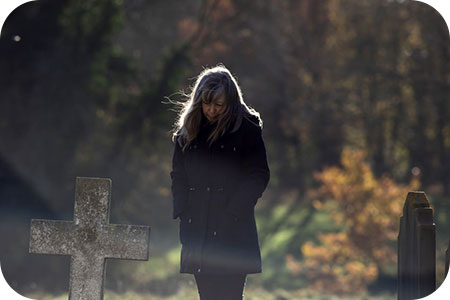 If you've recently experienced a deep loss, my soul reaches out to yours today. I extend my condolences and healing energy in your time of grief. I don't just say it because it sounds like a nice thing to say as a medium. I say it because I truly mean it.
This October I suffered one of the worst losses of my life. My mother passed, rather unexpectedly. She was only 60 years old.  I knew my mom hadn't been feeling well for a few weeks, but she tried to assure me she only had "the flu."
My mom knew I was a psychic medium, and that it was hard to get anything past me. She wasn't exactly lying. She had no formal diagnosis to tell her what was causing her illness, but I am fairly certain that she knew it was something much more sinister than a simple bout of the flu.
Sometimes our intuitive gifts can also feel like a curse, because my gut knew exactly what was wrong, but I didn't want to even say the word out loud. I just told her she needed to go to the doctor. She agreed, changed the subject and left it at that. This discussion happened three weeks before her passing.