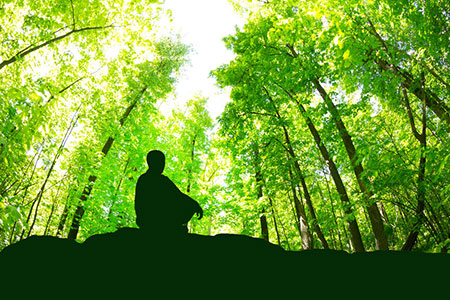 Recently, I was visiting the small town in the Spanish countryside where I lived a couple of years ago. After running my errands, I met up with a friend in a small café, close to her home. Here we struck up a conversation with a very interesting, serene-looking gentleman, who had some fascinating things to say about the trees in the beautiful pine forests that surround the town.
At first he told us how worried he was that we might be subjected once again to a total lockdown due to the Covid-19 pandemic. But it soon became clear his fear was not due to the usual reasons. Apparently he goes to the nearby forest several days per week, for what he describes as his "charge up fix" of energy from the trees.
During the total lockdown in Spain earlier this year, he greatly missed the forest and, combined with the lockdown restrictions and sense of isolation, him not being energized as usual by his beloved trees, had a significant impact on his overall well-being and mental health.
He mentioned how he usually spends a lot of time talking to one particular old tree, and knew the tree was missing his presence when he had to stay away during the lockdown. He proudly showed us a photo of this favorite tree and explained how he communicates telepathically with the tree.
He had named the tree 'Buho' (Owl), because both the appearance and wisdom of the tree reminded him of an owl. During the lockdown period, when he was unable to visit, he would communicate telepathically with 'Buho,' by focusing on the photo of the tree.