Posts Tagged 'bio-magnetic energy'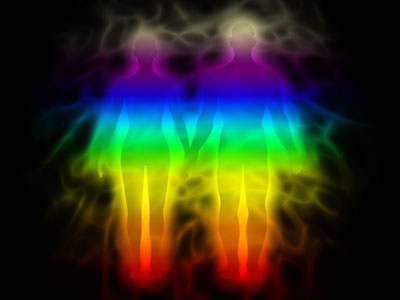 I recently came across a photograph of myself which was taken using an aura imaging camera. The aura camera is a bio-feedback imaging system which translates a person's energy measured from electromagnetic impulses of the hands into an individual pattern and personal colors which represent the aura.
The pattern of vibrant colors is overlaid onto an instant photograph of the person, to give a visual impression of what an aura would look like to psychics and mediums who are able to see auras.
An aura photograph gives us information about the physical, emotional, mental and spiritual balance of a person at the time it is taken, and can therefore be used as a basis for further analysis of an individual's potential.
The photograph of my aura I recently found is 17 years old, and was taken at a psychic fayre in London. In hindsight, that photograph of my aura was very relevant to what was going on in my life at that time, and really accurate. Read the rest of this entry »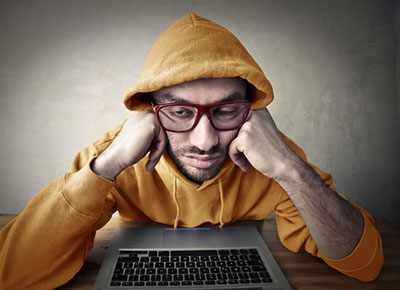 Humans have an electro-magnetic energy field, which is why we have medical technology like magnetic resonance imaging (MRI) scans. In Chinese philosophy and Taoism it is believed that this energy field consists of the dualistic energies of Yin and Yang. They are direct opposites, but also interdependent and complimentary to each other. We need good a balance of the two for optimal well-being, happiness and personal fulfillment.
Yang energy is the electric, active energy, full of outward movement. Too much Yang can make a person overbearing, impatient, impulsive. American culture tends to worship Yang energy. Think of slogans like "Just do it" and "No fear." Read the rest of this entry »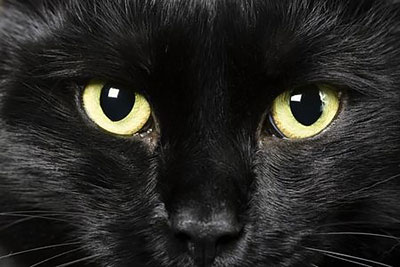 When I think of the word love I think of my two cats. I have two cats and love them dearly. Most of the people I know also own cats, but we all seem to agree that we don't really own our cats… our cats own us. We also agree that our lives are better, sweeter and more peaceful with our sweet precious cats. I feel a home isn't truly a home unless there is a cat that dwells in it.
Cats are highly intuitive and very sensitive. They sense energy and can pick up on static electricity, ultrasonic sounds and changes in vibration. The cats I have lived with over the years always informed me in their own unique way of impending earthquakes, or some form of extreme weather that was approaching. Read the rest of this entry »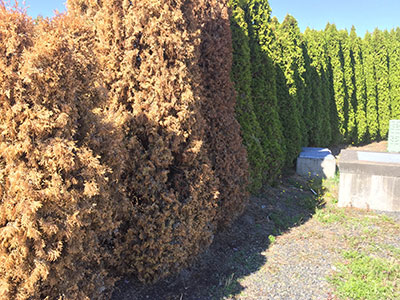 Did you know that living in a geopathic stress zone can affect your health and well-being? "Geopathic stress" refers to anomalies or stress in the earth's magnetic field that are harmful to humans, animals and plants, in fact, to all living things. The word "geopathic" is derived from the Greek geo meaning land or earth, and pathos meaning suffering or disease.
To understand what causes this and its effects, it is first important to know that the molten metal core in the middle of the earth acts like a magnet activated by the earth's rotation on its axis, and to lightning in particular. The earth's energy fields form a geometric grid pattern that is thought to be equivalent to the acupressure points on our bodies. Some phenomena are also linked to the grid points such as sacred places around the world and the Bermuda Triangle, among others.
Affecting the earth's magnetic field are natural phenomena such as underground streams, fault lines, craters, mineral concentrations, plus human influences, such as man-made lakes, building, installation of water, sewer and electric services,  power lines and grids. The harmful effect is particularly magnified if a man-made event occurs on or near the natural events. It has the effect of magnifying the discordant frequencies. Read the rest of this entry »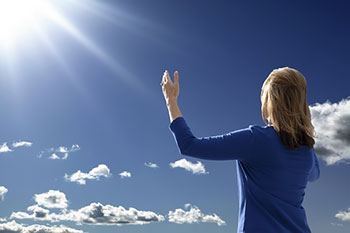 Our bodies contain endless potential for energy: physical, mental, electrical, psychic. Much like the sun itself, we are constantly providing energy. Yet, many of us feel drained and exhausted? If we learn to tap into our natural channels, this doesn't have to be so.
Like the power of our brains, we may only be using a small fraction of our personal energies. The best way to get started is a program of meditation or prayer to discover where our strongest energies lie. These are to be found in our psychic centers, or chakras. As you begin your journey, you'll notice stronger feelings in one or more of your seven spiritual centers: crown, eyes, throat, heart, chest, spleen, and root. It may be a slightly prickly sensation, like static electricity, or a growing warmth, or a feeling, or a pleasant coolness. Read the rest of this entry »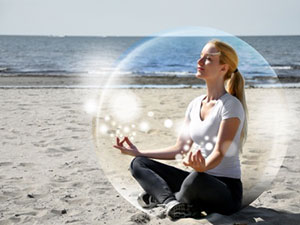 My guides requested a few years ago that I always include an aura scan in my sessions with clients. This addition to my practice has taught me a lot of new information about auras.
The aura is described as a bio-magnetic energy field surrounding the physical body. It has been referred to as our "luminous body" by many cultures throughout history.
Ever heard the terms "thin-skinned" and "thick-skinned" and the need to "set boundaries"? Viewing so many auras every week has made me realize where these expressions actually come from. Are you particularly sensitive to the vibrations in your environment? Do you avoid hospitals and funerals? Do you have difficulty being around situations and people that are overly emotional, sad or angry? When someone has a headache, do you know because you get one too? You are probably an empath and to develop psychic self-protection techniques. Read the rest of this entry »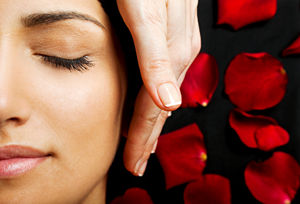 Energy. What is it? Psychics often talk about picking up your energy and the energy of situations and the people who you have questions about.
Some refer to this as the 'vibes' we get from people, animals, places or things. Have you ever walked into a house and gotten great vibes, or maybe not such great vibes?
The concept of energy forms an integral part of our daily lives. We speak of the energy of dancers, athletes, supernova, and electricity. We soak up the Sun's rays and it gives us energy. Deepak Chopra talks about it. We use energy to work, relax, cook and travel.
We can't see energy but we can feel it on both conscious and subconscious levels, including psychically. We can see the amazing effects of it. We can see spaceships launch, lights go on, the effects of our investment in time and energy to get things done, and the lack of it when we're feeling confused, depressed or under the weather. Read the rest of this entry »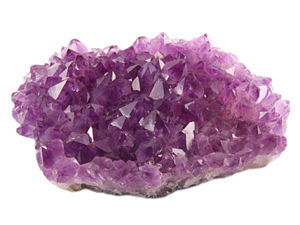 The calming and spiritually protective Amethyst has a mysterious energy about it, and the beautiful coloring makes this purple quartz even more exceptional. It is formed in the presence of manganese and is found in Brazil, Uruguay, South Africa, Madagascar and India.
Just holding a piece of Amethyst helps raise your vibration, putting you into a calmer and accepting frame of mind. It is believed that its very essence heals on the metaphysical and physical levels of our being.
Experts in crystal healing teach that Amethyst Crystals are the foremost stones of the Violet Flame. The use of the violet flame which emanates from this exquisite stone is overseen by the Ascended Master St. Germain. The violet flame helps transmute negative energies in the body and creates harmony. Wearing Amethyst jewelry is a powerful way to absorb the benefits of this magical stone. Read the rest of this entry »