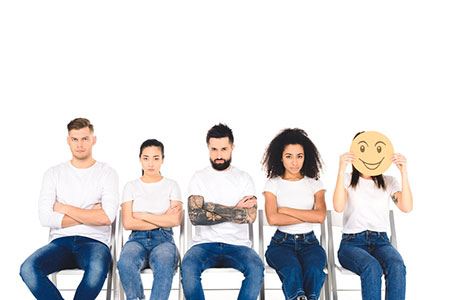 It seems that negativity and negative people are becoming more prevalent these days. Just a decade ago, I can remember people being afraid to be "publicly negative." No one wanted to be seen as being negative, or as someone that brought others down.
I find myself avoiding large groups and big events, because I just don't want negativity and lower vibrations impacting my happy life. But I do go to activities and fun events for the sake of my 3-year-old child, and often some of the moms, women who are forming impressionable minds, can't seem to help themselves, but go to the negative! A few weeks ago, for example, I complimented a mom on her daughter's excellent vocabulary and she told me no one had ever said anything like that to her before. She said people just tear each other down nowadays. How sad.
I am currently five months pregnant. I keep having other moms asking me how I am feeling, which is very nice. However, when I say I feel great, they seem surprised, even sometimes put off. They ask, "You don't have any unpleasant symptoms?" Well, yes. Of course, I do. I'm pregnant! But whatever the symptom is, mild though it may be, it is still a gift to me – a pleasant reminder that I am so incredibly lucky. Even when I got morning sickness, I remember thinking during it, it's okay, it's okay, it will be over soon. You're lucky. This means you're pregnant!
Actually, I am up writing this blog at 3:00am, because I have pregnancy insomnia. Right now, I am up, because I am pregnant. It's okay. I'll sleep properly again in another five years, when both of my kids are older. Meanwhile, I'm getting a lot done that I can't do during the day.