Are You Consciously Guided By Spirit?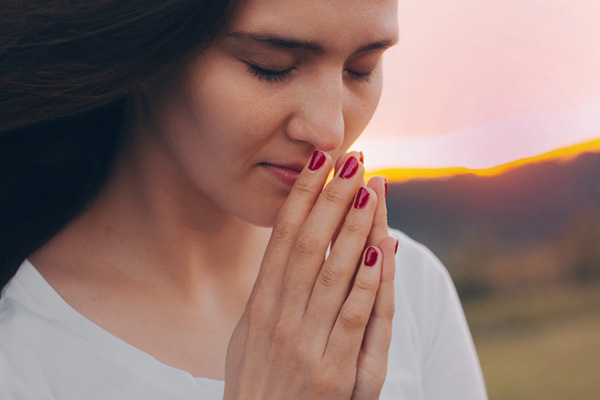 Our spirit guides are constantly directing us towards our highest good and the fulfillment of our life purpose, whether we are aware of it, or not. Their guidance is just all the more effective and efficient if we are consciously aware and open to it on a daily basis.
We are all here to accomplish our soul mission in this lifetime. We agreed to come to earth for a particular purpose or calling. It is also my belief that if this mission is not accomplished, we will keep coming back to this plane of existence until we do.
Our spirit guides are with us every step of the way to assist and support us in getting these life goals met. Every day they coax us in the right direction with signs, synchronicities, gut instincts, hunches, ideas, thoughts, dreams, and inspirations.
Sadly, many people tend to be unconscious of the daily guidance of spirit, and to make matters worse, they also tend to ignore their gut feelings, signs, and intuitions. This often leads to poor choices and bad decisions, and sometimes disasterous, even life-threatening situations.
You see, spirit can only suggest, encourage, and recommend. Our guides cannot force us to do anything against our free will. Spirit can also not interfere in our lives and direct our choices without our participation and consent. In other words, our guides can only help us when we are willing to help ourselves. For the best results we must ask for guidance and support, and then be open to receive it.
Part of getting more guidance from your spirit guides is recognizing the messages they are already sending. Many times the messages our guides send are lost on us because our lives are too busy or our minds are too busy ~ Tanya Carroll Richardson
Once we are consciously and willingly guided by spirit we become more empowered and we start believing in ourselves and our ability to make the best decisions. Once we begin to believe it, our highest good begins to unfold and we begin to manifest whatever we may need to fulfill our mission, and live our best life.
When we are open to spirit's guidance in making the right choices and decisions, more things begin to easily fall in place in our daily life. Spirit can provide us with the puzzle pieces we need. All we need to do is ask and then pay attention when the answers come.
Strengthen your connection with your guides through spiritual practice and increased metaphysical awareness. You will be better for it in the end – in this life and the next.

About The Author: Venus

Venus lives in Arizona and has helped clients with her arsenal of psychic gifts for over twenty years. She was blessed with Clairvoyance, Clairaudience, Clairsentience and Empathic gifts, and she is also a certified Life Coach and a Reiki practitioner. Departed loved ones will often enter a reading, either invited or they simply show up to pass along their messages. Messages also flow in from her direct communication to Spirit and Angels, providing the client with the answers they need to get them moving forward toward happiness, rewards, and success in their lives. In addition to being a psychic, life coach, and reiki practitioner, over the last ten years, she has also been a teacher and has led seminars to help others embrace their higher knowledge. If you'd like a compassionate psychic who can tune-in immediately and channel without tools, you'll want a reading with Venus at: PsychicAccess.com.