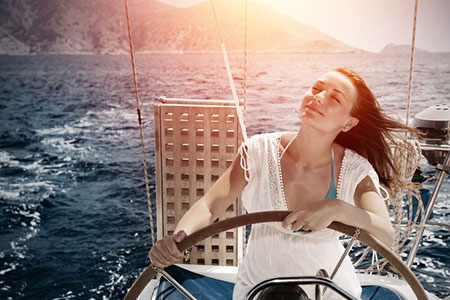 Be afraid. Yes, be afraid. Be so very afraid! We are currently being bombarded with this message, not only daily, but hourly. People are very worried, anxious and fearful for a variety of valid reasons. To be honest, I believe our greatest source of anxiety is that we no longer seem to have much control over our lives.
In the modern world we have become so conditioned to mindless purchasing, consuming, and discarding, that we hardly give much thought anymore to our daily habits and lifestyle choices, whether useful or not. We also expect and demand certain privileges and freedoms, and it is shocking to have our normal, everyday routines disrupted, especially when we have no idea when things will return to normal.
I feel this is actually the most frightening aspect of the current circumstances for most people. We feel that we have lost control over our lives. And every morning, we tune back into our daily update of doom, gloom and negative dialogue, which of course only resets our fright buttons!
A better way to start your day would be to take a few minutes to reconnect to the safe and secure part of yourself, namely the inner spirit. Here, all is well, all is serene, and all is safe. Become mindful of your breathing and calm your mind. Then do a visualization that creates a sense of joy, peace and serenity.