Posts Tagged 'shadow people'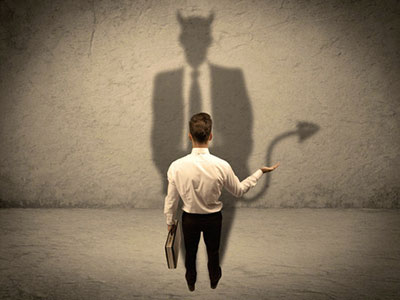 In today's so-called enlightened world, most people tend to concentrate on the 'light' so much that they tend to neglect their darker or 'shadow side as a result. Truly, this is a pity as we can learn so much from it! Carl Jung said, "One does not become enlightened by imagining figures of light, but by making the darkness conscious."
So just what is our Shadow? Interestingly, this is the side of us that we tend to hide from other people. Simply put, it is the home for our guilt, fears, emotional traumas, but yet at the same time, also houses our beauty and hidden abilities!
In fact, any side of ourselves that we tend to keep secret from other people forms our shadow side. Generally speaking, anything that we may class as being unacceptable by society, or our social circle, we tend to store away at the back of our mind. Read the rest of this entry »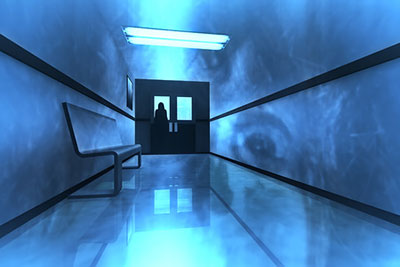 The area where I live is famous for being haunted. In fact, our "Asylum 49" was featured on popular paranormal television shows like Ghost Hunting, Paranormal Investigation and Ghost Adventures. This notorious old place is thought to be one of the greatest Halloween venues to visit on this side of the country.
Asylum 49's haunted structure takes up about half of the old hospital. The other half of the hospital is the only nursing and hospice home in the county. Asylum 49 is only open to the public from September 1st to October 31st, but in that short time they raise a lot of money. After it was featured on Paranormal Investigation, tourists and paranormal investigation teams started visiting from all over the world. Asylum 49 is also available for private tours in the off-season. Read the rest of this entry »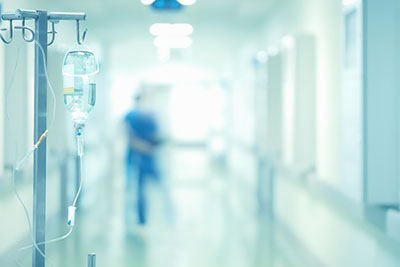 Many years ago, an accident changed my life forever. I was traveling across the country, addressing audiences in different cities every evening. Then everything changed forever in one night.
On that fateful evening, a woman arrived late for my corporate presentation. While the introductory video was running, I asked whether she had completed her ballot for the free draw. When she indicated that she had not picked up a ballot, I said that I would get one for her in the hotel hallway and walked directly from the front of the room to the nearest set of double doors. Read the rest of this entry »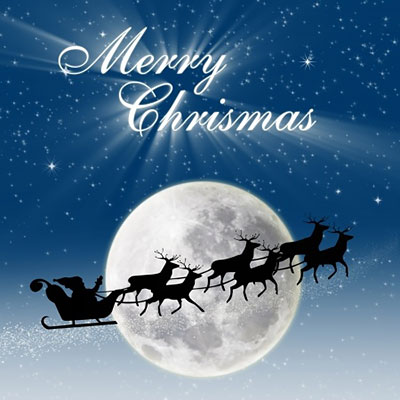 This year's final Full Moon is today, on Christmas Day, December 25th, 2015. The Native Americans and the Celts traditionally refer to today's Full Moon as the "Full Cold Moon" or the "Long Night's Moon." Neo-pagans also know it as the "Moon before Yule."
This year the Winter Solstice took place on December 21st, 2015 – the date on which the day in the Northern Hemisphere is the shortest and the night is longest. Due to the long, dark nights at this time of year, and the fact that the Moon's orbit travels a high path across the sky, the Full Moon stays in the sky a long time. It is worthwhile to look out for. This is the time of the year when the Northern Hemisphere is held in the icy grip of winter. Traditionally, most of the time around this period was spent in leisure pursuits: teaching traditions to the youngsters, and re-telling the stories of the ancestors. The Celts traditionally have a ceremony welcoming the return of the Long Days. Read the rest of this entry »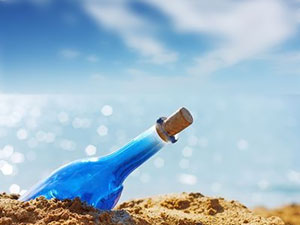 When someone close to us passes on they often give us signs to let us know that they are still around. Our loved ones are very eager to let us know that everything is fine with them when they cross over.
Those who have passed on still know what goes on in our daily lives and they still love us. They want us to know that. Not all of us can always sense them around us, that doesn't mean they will not give us a sign.
These signs from the other side come in different ways, shapes and forms:
Animals & Insects
Loved ones often come to us in the form of an animal or other creature, from a butterflies and puppies to birds and wild animals. These animals might show up from nowhere, cross our path, call to us from outside, fly into a room, or even land on us! The Monarch butterfly is a well-known symbol of loved ones visiting us from the spiritual realm. Read the rest of this entry »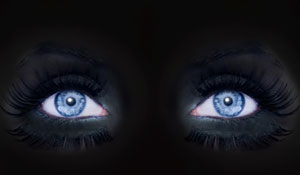 I was born human, but I also have the ability to shape shift. I morph into the form of a female cougar a few times a month. Mostly, this happens when the time turns dark.
I suppose most would call me a demon, or something that is evil, but the truth be told my mission is to help other animal species. I mostly take care of domestic cats and dogs that are on the loose, and can't take care of themselves.
My spirit has been the same from the beginning of time. When I feel the shift coming on, I am overcome by a feeling of dizziness, and sleep. From that point I feel myself changing.  My vision becomes super sharp, as well as my sense of smell. I also feel my body change. I become sleek and strong, and all muscle, so it seems. Read the rest of this entry »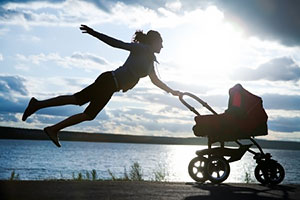 When the hair on your arms stand up, or on the back of your neck, it is not a sign of negative energy being present. It is just your spirit guide hard at work!
Angels and spirit guides are guiding us through life on a daily basis. Too many people never notice the signs, or hear the messages from their spiritual helpers. Do you?
I always encourage my psychic reading clients to become more aware of the signs. Once they open up to guidance by becoming more conscious, they tend to report back interesting experiences.
One client, for example, always called me with the same question. Over and over she asked me whether she was going to have a baby? I was able to confirm for her that one day she and her husband would have children. I also encouraged her to become more aware of her dreams and the signs she might receive. Read the rest of this entry »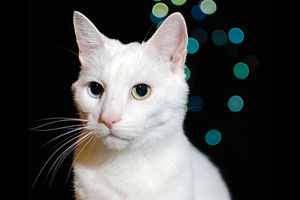 Earlier this year my cat, Tigger, passed away after reaching the advanced age of 21. I had Tigger in my life since 1993 and he was more than a pet. He was like my son who was always there when I came home from work.
In the month leading up to his death I kept seeing his spirit leaving his body. What was weird is that I also kept seeing shadows of two cats that looked a lot like him.
Over the years I have seen several animal spirits of family pets that I grew up with. In these moments I could sometimes also hear different family members calling for the animals by name. I heard my parents call my childhood animals, and I even heard my grandparents, aunts and uncles who had passed away. Read the rest of this entry »