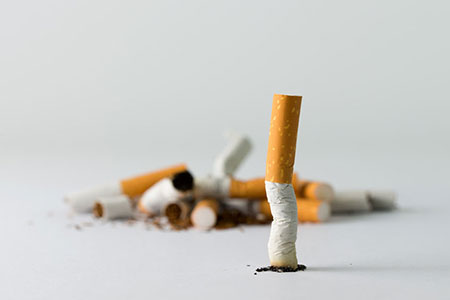 There is currently much talk about the possibility of another cigarette tax increase in my state. The hardcore smokers are of course adamantly opposed. It's going to cost them a lot more money to sustain their habit. The reasoning behind the proposed increase is that the smokers are costing everyone else more money, in terms long-term health care, so why not put the burden on the smokers through the cost of cigarettes.
Fortunately, this shift in public perception is inspiring more smokers to stop. More people are seeking hypnotherapy as a means to help them stop. As a hypnotherapist, I use the word stop and not quit, because quitting implies giving something up, while stopping means ending a dreadful habit and improving one's life and long-term health.
Many doctors, researchers and hypnotists will tell you that hypnotherapy is the most successful way to stop smoking cigarettes. Reports state that up to 80% of people who use hypnosis actually stop, and about 50% or more remain non-smokers after one year. That's double or more compared to any other method, such as using a nicotine patch or medication.
The potential side-effects of the other methods are also not pleasant and may include headaches, dizziness, lightheadedness, drowsiness, stomach upset, nausea, breathing difficulties, chest pain, irregular heartbeat, nervousness, anxiety, and tremors. With hypnotherapy, the only 'side-effects' are improved sleep, improved well-being, decreased stress, less pain, better quality of life, and increased self-esteem and self-confidence!