Soulmates Reconnect After Many Years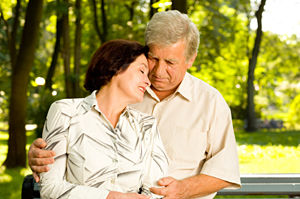 A beloved client, who have been doing readings with me for over 15 years now, called me up the other day and told me something I knew would happen. The thing that made her go 'white' as she put it, was the fact that she swore up and down she would never ever in a million years hear from soulmate again, and now she did!
I told her to not lose the faith and to hold on to the love that they shared, because one day he would come back. She would always roll her eyes and would say, things like "in my dreams" or "when pigs fly". She just couldn't wrap her brain around the fact that he would come back. I told her that I saw him reaching out to her right around fall of 2012.
In truth, I could not believe it myself, because I thought for sure her negative emotions would block her from re-connecting with him, but when you are connected to someone and you're that person's soulmate, it's bound to happen one way or another. For her, I saw it would happen in this current incarnation, this life time! And so it did, just as I predicted.
What greater thing is there for two human souls than to feel that they are joined for life? … to strengthen each other…to be at one with each other in silent unspeakable memories ~ George Eliot
In a way I thought maybe she was right, in that he would not connect with her. She was always saying he would not, and how she couldn't believe it. It's my belief that there is power in the tongue and what we say, so it will be as we are indeed the prophet of our destiny by what we say and think. Apparently that didn't matter in her case.
She told me he called her up and wanted to meet with her and talk to her. They met at a coffee bar around the corner from her home, where he began to tell her how sorry he was for not calling her and that he had thought of her constantly. He revealed that he have been in a loveless marriage and had to get out of it, because he simply could not live a lie any longer. For him the grass was greener with her and he always could feel her thinking of him.
I was in tears hearing her tell me this, because I could see how unhappy he was so many times when I would do a reading for her. So, in my perspective it was only a matter of time!
Apparently he threw in the towel with his wife and took some time for himself to do some soul searching. He took some time off from work, took a vacation and apparently gained some clarity of thought, so he could follow the path that would lead him to greater fulfillment. He shared this with her and she was so happy, they ended up making plans to meet later in the evening. They chatted into the midnight hour she said.
I am so happy for her and happier knowing that he reached out to her, because she was putting her life on hold for this man. She could have allowed others to come into her life, but she waited for him and put all her energy into this guy.
She knew what she wanted and even though she couldn't believe it, she stayed true to herself and didn't reach out to anyone else in the meantime. They now have a trip planned to Mexico and still at an age where they can just enjoy, relax and create memories together. Life, as she put it, is not so rush-rush and much more laid back.
As I told her in the past, everything is in divine timing! So glad it worked out and they reconnected sooner, rather than much later. She waited long enough.

About The Author: Moon Goddess

Moon Goddess is a third generation empathic healer and seer. She started to give healing readings to people more than 20 years ago. She has always been interested and studied all things metaphysical from a young age. Being hypersensitive she can feel and see things before they happen. Utilizing the Tarot, and with the help of her Guides, she is a source of support for many people all over the world. After he passed over, her grandfather kept his promise and came back to say goodbye and gave her the most amazing experience. Moon knows there truly is a Heaven, and it is wonderful! Sharing her experience has helped many people after they have lost someone, or anyone experiencing some form of grief. Get a reading with Moon Goddess now at PsychicAccess.com.