allowing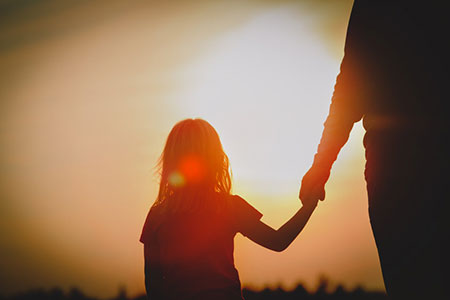 Most of us are familiar with the notion that the personality traits of the firstborn are typically different from the middle sibling, or the youngest child in the family, and so on. But many empaths do not realize how they may be impacted by their birth order in the family.
In The Birth Order Book, author Kevin Lemar gives a detailed outline of these so-called 'birth order' characteristics and qualities.
Firstborns, as well as only children, for example, are often associated with leadership attributes and stronger personalities, along with being more protective, fearless, and reliable than their siblings. However, the firstborn may also exhibit some less desirable traits, such as being controlling, bossy and impatient.
The middle-born tend to be social butterflies and peacekeepers, who are focused on fairness and keeping everyone happy. The youngest-born tend to be fun-loving, outgoing, creative, free spirited and can be adept at manipulating others to do things for them.
Only children tend to be mature for their age, perfectionistic and conscientious, but may feel the burden of high parental expectations.
The Firstborn Empath
My experience with empaths has been that the firstborn and only child empaths are indeed more protective, fearless, independent, reliable, but in the empath these protective instincts are magnified tenfold.
They also tend to feel it is their responsibility to solve every human problem and protect everyone around them, regardless. I often see a very enhanced sense of responsibility.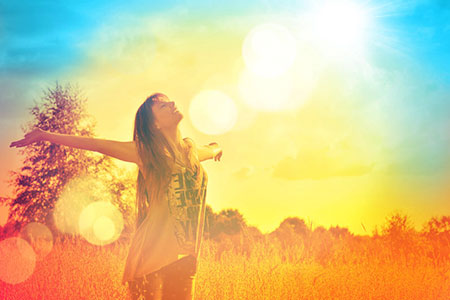 In the mid-90s, I had the opportunity to attend The Sedona Method Technique Teacher Training course in Arizona. The experience pierced the core of my being and changed my life forever.
Initially, I was reluctant to go, because I was living in Michigan at the time with my husband and two young daughters. My youngest was around a year old and our older daughter was only five. We had not been living in Michigan very long as we had only recently moved there, and I was terribly worried about leaving them for two weeks!
Nevertheless, I convinced myself to go, because my husband had gone to a previous workshop and raved about how it transformed his life. I sensed it would be good tool to incorporate into my psychic readings and metaphysical work.
When I arrived at the workshop there were attendees from all over the world, including psychiatrists, psychologists, and even scientists. To be honest, I felt a little awkward being thrown in with a bunch of 'genius nerds' with various fancy post-graduate degrees. It was a bit intimidating to feel that many of them probably had a much better understanding and formal education on human behavior than I did. However, that did not prevent me from also learning this wonderful technique.
The Sedona Method is based on the concept of Emotional Intelligence (EQ). It is different from intellectual intelligence, because it refers to our ability to recognize and regulate our own emotions, and how skilled we are at using social awareness to find solutions to daily challenges and life problems.
The Sedona Method therefore teaches one how to improve your EQ. In the same way we can go to the gym to strengthen a muscle, or do brain training puzzles to improve our memory, we can also train and develop our emotional intelligence.
Our natural impulse when something makes us sad, angry, or fearful, is to resist and fight back, or shut down emotionally to it. Emotional intelligence requires that we take a step back, take a breath, and release the urge to go with a kneejerk reaction of firing back or shutting down.