Posts Tagged 'prophecies'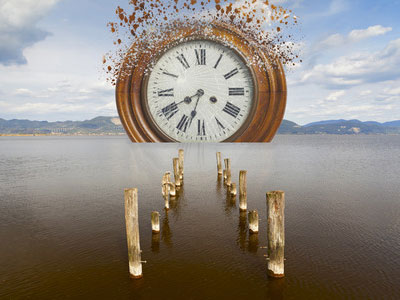 Readings and timing are unpredictable, as people are. Yet, if it is fate that a person will meet a certain person, or a certain event will occur, it will happen. If it is not fated to happen, then the event will not occur. All events and actions, until the ages of the ages, will all cooperate like a complex series of intertwined stacks of domino effects, until that exact moment in time when your important event takes place.
When a person asks me when an event will occur, and on what date, I can often at least pinpoint a time frame when it will happen. I may receive messages from spirit of exact dates, and I may hear or see the number of days, weeks, months, and years when it will occur. Most of the time I see the season, or I receive messages of a certain time frame, such as two weeks or two months. Read the rest of this entry »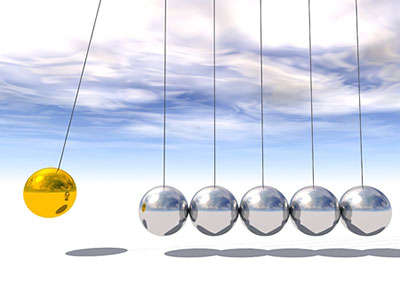 Natural Law is a term that is used for so many different descriptions and is actually ambiguous. It can be the law of nature; a philosophical law related to ethics and morality, or many other laws where rules are applied.
Greek philosophers, such as Socrates, Plato and Aristotle, specifically distinguished between the law of the land and the law of nature. The law of the land was specific to the cities, districts and government whereas the Law of Nature is the same everywhere.
In physics one might even say that the Law of Gravity is a Natural Law, as it exists everywhere on the planet and throughout time. Technology has advanced such that we are able to influence gravity, yet we have not changed the inherent Law of Gravity. Read the rest of this entry »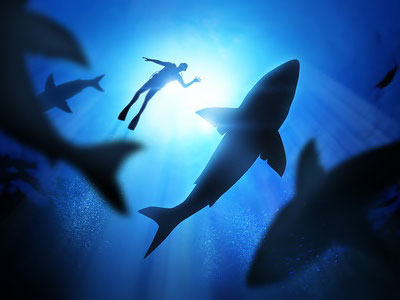 Last year, I woke from a dream that had me worried about a close friend for months before he went on vacation. I vividly 'saw' him sliding off a dock and into the mouth of a giant shark, which savored every bit of him, before he disappeared. Alarmed, I awoke and sat up, shaken by the gruesome vision.
Knowing my friend well, I knew that if I told him about my dream he would just gently look at me with concern, as if I was crazy, and then change the subject. He would give me the same expression he gave me when I explained to him that fairies were real, but are not visible to everyone. I knew that if I pressed the subject, he might even make fun of me to all our other friends. Yet, I knew I had a responsibility to warn him of impending danger, but how? Read the rest of this entry »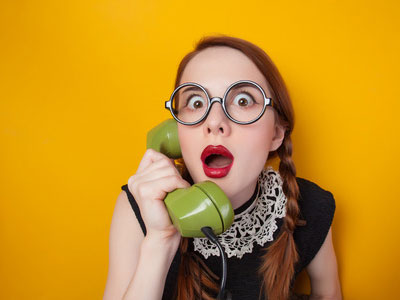 Most people only call a psychic when they need quick answers that are not apparent through the ordinary senses, or to clarify a confusing situation. They want to go beyond the moment and look into the future to know exactly what will happen and when.
Without having met a person, some want to know whether they are the one they will ultimately marry. Others want to know whether they will get grades good enough to pass an exam, or whether they will buy the next house the realtor shows them, or get a job where they've interviewed.
The answers to these questions as they are asked require a yes or no answer. If the answer is yes, it makes us feel invulnerable, that no matter what happens between now and then, no matter what we do — we can still cling to the hope and belief in the prediction. We get the 'quick fix' boost to compensate for the confidence and faith we lack. Read the rest of this entry »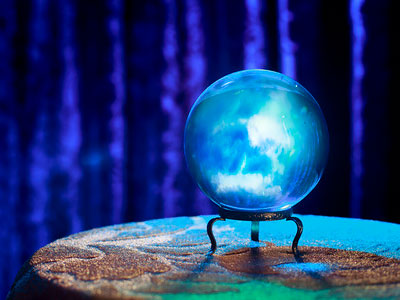 None of us have total control over the events in our lives, but that should not stop us wanting to know what the future may hold. Knowing what the possibilities are in the future gives us hope when we are in a tough spot. Sometimes, instead of talking it out, or just ignoring unwanted situations, a future prediction gives you something to look forward to.
Predictions can be a very special link between you and the super consciousness. The super consciousness is an energy on the ethereal plane that all people and even animals have the ability to tap into. Gifted people, like psychics and mediums, are usually able to tap into this energy more easily. Read the rest of this entry »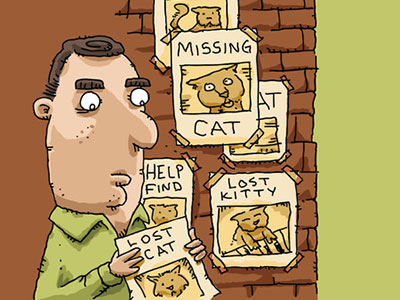 Many years ago, when my husband and I were just a young couple with two lovely little daughters, we lived in the beautiful province of Quebec, Canada. Around about this same time his parents resided on an army base in the province of Ontario, which was a five hour drive from where our home was located. Every few months or so we would load up the girls in the car and set off for a weekend visit to the in-laws.
One particular Sunday, at the end of another visit, we embarked on the usual five hour trek back home. It was a very pleasant day, the sun was trying to make its presence known and the traffic, as luck would have it, was just moderate. We had been on the road for a few hours at least, when I felt or sensed a change in the air. Read the rest of this entry »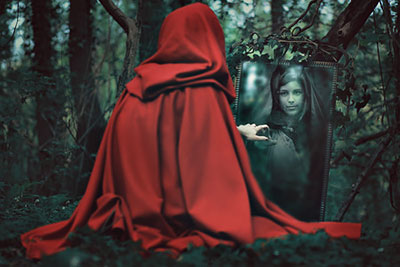 The idea of a mysterious, magic mirror evokes scenes from fairy tales like Snow White, where the wicked queen looks into the mirror and is able to see what her enemies are plotting against her. But do magic mirrors really exist? Can they be used to see into the future, as seen in so many fantasy and horror films? The answer is yes.
The magic mirror, also known as the black mirror, is a powerful scrying tool that has been used for thousands of years. A scrying tool is typically an item with a polished or reflective surface, such as a crystal ball, mirror or even a bowl of water. The seer gazes into the reflective surface to see psychic visions. Read the rest of this entry »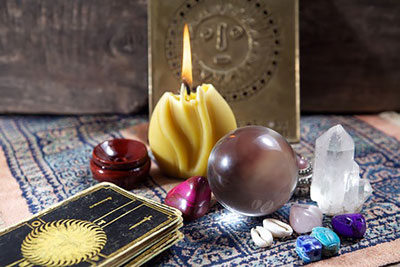 If you are wanting to develop your psychic abilities, making time to practice, and developing your own set of psychic symbols, are key to seeing results. At some point, if you're consistent, you will start seeing evidence that you are opening up psychically. One of the first things that showed up for me was that I started to have vivid dreams at night that seemed to come true.
I have always kept a dream journal and have always been interested in my dreams. I read a lot of books on dream interpretation and analysis and have always thought that my dreams were trying to tell me something. But when my dreams started playing out in real life, I was quite amazed. And this may be the first area where you can get very clear, concise messages from your intuition – from your dreams. Read the rest of this entry »