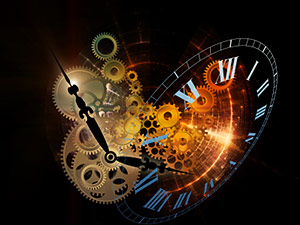 Delay is sometimes more important than we realize. We often berate ourselves for not doing something on time, perhaps it's not going to visit someone, or not picking up the telephone to make a call to someone who might feel better just knowing that we care, but there are always reasons for delays.
Very often we can't see it, but there's a plan at work in our lives and the lives of every individual on this planet. When we try to force things to happen, they often don't do the good that we anticipated they would. This is because there is a perfect time for everything, and in our eagerness to think that we're important we can ignore subtle clues that the universe is giving us. Think back on your life. Very often, when you have kept postponing doing something, or something hasn't happened in what you might have considered to be the 'right' time, it has worked out perfectly anyway! In fact, probably more perfectly than you could have imagined. Read the rest of this entry »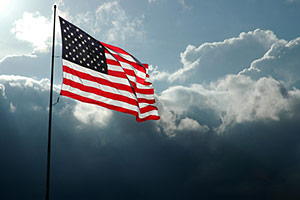 The recent events in Boston really is a horrible reality. After the September 11 attacks, I felt like we were more on our guard to be careful here in the USA. I felt protected by our armed forces.
The first year anniversary of 9/11 I will never forget. I was taking my evening walk, and all of a sudden I heard like a rumbling like thunder. I said, "Gee, it doesn't really look like rain coming," but the rumbling grew louder, and louder. And then I saw the V-formation of the US Air Force fighter jets. They were low in the sky, they passed over me. I became pretty emotional and started to cry. It was not a sad cry, I was just so taken by it all. It may sound corny, but at that moment I felt so proud to be an American, and to be living in the USA. Read the rest of this entry »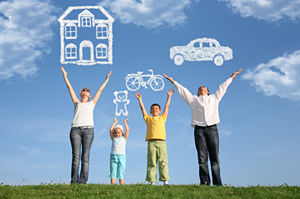 There is a very dramatic difference between wishing for what we need and want out of life, and expecting to get those things. It is like the difference between talking or writing about how wet water is and actually getting into the water to experience how wet it is. The Zen saying goes, "You cannot get wet from the word water" which I discovered when reading the philosophy of Alan Watts and David Suzuki.
A wish is simply a desire for things and events we hope will come true. An expectation is the power of knowing that things will come to pass.
Most of the readings that psychics give to callers and chat room visitors are centered around the wishes that people have to find out what will come, or if a person will receive what they need and want to have happen.  So, I have had years of practical personal and professional experience in coming to my conclusion. Read the rest of this entry »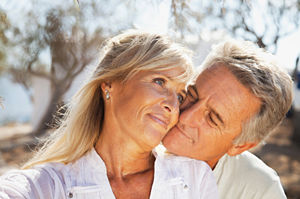 Day after day my heart bleeds for a lot of clients who don't know why love fails them. In truth, it isn't love failing, but the lack thereof. When we are stuck in the present with a partner that does not respond to us, we tend to do everything we can to save the relationship. What we need to know is that love is a gift. It is God-given, and that kind of love is never wrong, it never fails.
What is important is when we hit that brick wall, when love is on the rocks and there is nowhere else to go, we have to look ahead. We must realize we are spiritual beings and we are deserving of all the blessings and benefits that come with a new partner.
Problem is, you get afraid and want to cling to the failed relationship you are in, because that is all you know, or feel or believe. There are people out there in the same position as you, and I don't think that dating sites or websites that promise to match you to your perfect partner, will be helpful to you. Read the rest of this entry »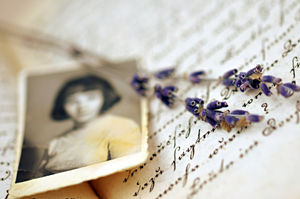 This is a letter to my daughter – if I had one, that is. But I don't. So, this letter is to her, the daughter I might have had, and also to those young ladies I have known over the years who I have felt were like daughters to me.
My daughter's name would have been Chantal-Marie, should she have been born. I suppose I could have had her, but life took its course and time slipped away. I was too busy mothering myself, I think, and I couldn't have mothered her, in retrospect. But hindsight isn't always 20:20 – don't let anyone fool you.
So here goes. Strangely enough, I feel as though I were on the edge of a precipice as I write this. It is a most unexpected feeling. Read the rest of this entry »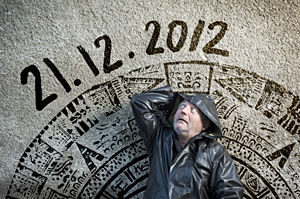 Good morning fellow seekers and believers. A warm welcome also to ye of little faith. It is indeed a blessing to greet you at the dawn of yet another perfect Solstice day in this miraculous annual progression of human history. It is December 21st, 2012 and it is exactly 11:11 GMT, the official time of the Solstice. Take a deep breath, you are indeed still alive!
If you are one of the more adventurous and spirited among us, you may very well find yourself today on a Mayan galactic alignment cruise or magical pilgrimage to the Chichen Itza in the Mexican state of Yucatan, or at Stonehenge in the United Kingdom, waiting for the first light to break on the horizon. I can only imagine how much fun you must be having! Read the rest of this entry »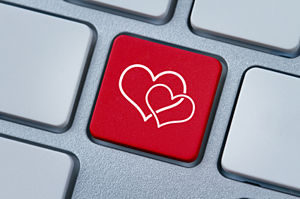 Have you ever wondered what happened to that high school or college sweetheart? Ever longed for a more uncomplicated love? Those were the halcyon days when the pressures of jobs, families, kids and finances did not exist.
These days, through the help of cyberspace, the infamous Facebook and various other online social networking tools, it has suddenly become possible to reach out and re-connect with a long lost love. What could possibly come of it? Could that door when opened become the proverbial Pandora's Box full of mischief?
It is my belief as a psychic that things happen for a reason. That the universe brings us what we need – good or bad. We may not like it, but it teaches us valuable lessons. Often we feel stuck in the daily routine of our lives and relationships. A trip down memory lane with that 'hottie' from High School sometimes could be the light at the end of a dreary tunnel. Read the rest of this entry »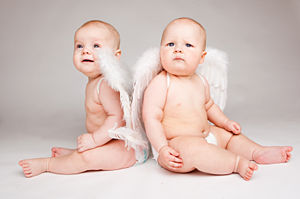 I have had the honor and privilege of getting to know a very special angel. He lived on this Earth for 35 years. His name was Timothy.
Timothy met and fell in love with Rachel, his high school sweetheart. After high school, they tried for many years to have children. They miscarried twins and had given up, and instead decided to adopt when Timothy was 33. They were set to meet with the adoption agency the week before Timothy became ill.
He couldn't eat, he couldn't stand for long periods of time, and he was losing his vision. They postponed the meeting with the adoption agency in order to get Tim to a doctor to see what was happening. Within a few weeks, they had a diagnosis. Timothy had an inoperable brain tumor. The doctors gave him anywhere from six months to two years to live. Read the rest of this entry »