dancing
Published
December 7, 2019
|
By
Laura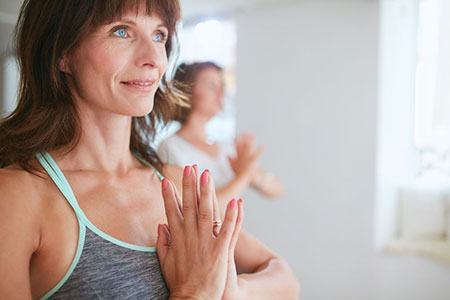 During difficult times it can be challenging to quickly change our circumstances, or get out of the eye of storm, because there is often a full plate of responsibilities to already deal with, like work, children and also self-care.
By learning to surrender some of worry and control to a higher power, you can begin to find inner harmony and cultivate divine patience which means you allow things to unfold in their own time.
Too often we want immediate gratification and answers right away, which can create added stress and anxiety in our interactions with others, since our focus is on the results instead of the process.
We forget that many times the answers are already within and all we have to do to access it, is to listen and become more receptive to what our inner voice is really trying to tell us.
The best way to tune into this is by elevating the environment you're in by removing any negative influences or distractions that are causing imbalance. Even the act of cleaning or reorganizing a section can begin to shift our perspective, and create a sacred space for healing.
Afterwards, you can begin to get centered, quiet the mind and ask the spiritual realm what it wants you to know about your circumstances, so you can take the best course of action.
Posted in

Intuition, Life Design, Psychic Readings, Self-Help, Spirituality
|
Tagged

adversity, anxiety, balance, blessings, Career, challenges, dancing, divine order, divine timing, emotions, energy flow, exercise, fear, friends, guidance, harmony, Healing, higher consciousness, higher self, highest good, inner guidance, inner peace, inner strength, inner voice, Intuition, laughter, Law of Allowing, life lessons, Meditation, obstacles, parenting, patience, personal responsibility, Psychic Readings, reading, recreation, release, sacred space, self-care, self-sabotage, spiritual awareness, spiritual guidance, spiritual insight, spiritual messages, spiritual practice, spiritual realm, Spirituality, stress, suffering, surrender, trust, work, worry, writing, Yoga
|
Leave a comment