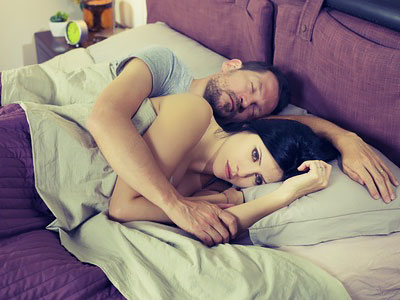 At least once a day, sometimes more, I have this sort of conversation during a psychic reading: "I just don't know what to do about our relationship. I love him so much. He just doesn't seem to feel the same way. He seems distant. Does he really love me?"
Then, before I can even take my cleansing breath to answer…wait for it…comes the customary follow-up question: "Or is there another man in my future?"
So, she loves, loves, loves this man. She can't even breathe for the amount of love she has bubbling up inside her. Yet, at the first sign of trouble, or even a little break in communication, she is already looking for the next guy to take his place in the revolving door of her love life. Read the rest of this entry »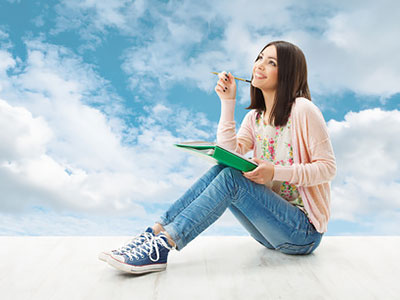 Do you feel inspired? With the hectic pace of life today, it is relatively easy to keep your head down and just live day-to-day, without having time to notice much beyond your immediate purview. Whether you are consumed by a busy career, overextended with a heavily scheduled home life, or over-committed to extended family and friends, or all of the aforementioned, it can be difficult to find true inspiration for oneself.
But there is no time like the present! Make a small but important commitment to yourself. Lift your head. Look around. Take time to breathe. Spend some time alone. Read. Learn. Appreciate. Take inspiration from the world around you. Set healthy boundaries. Stop and smell the flowers. Enjoy good-news stories. Revel in others' accomplishments. Know that if others can do it, so can you. Read the rest of this entry »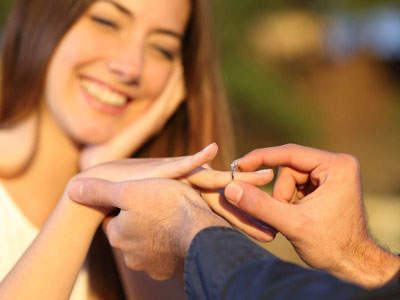 I believe today's society has a backward approach on love and it is causing relationships to form quickly and then go nowhere.
It's exciting when you first meet someone new who has the potential. Feelings become intensified and the possibilities become endless on where it could all go. The problem enters when both parties initially fail to get to know each other or ask the hard hitting questions in the beginning of the relationship.
Are they looking for a short term or long term commitment? Do they still have an attachment to someone else? Do they value and want a family? How well do they handle conflict? Am I able to be myself with this person? Will we be able to compromise on the bigger issues? Will they be a positive influence in my life? Read the rest of this entry »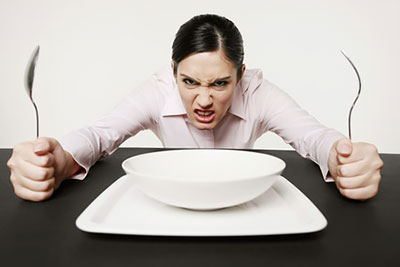 We are often told to be patient. Patience means to slow down, take a moment to breathe and stop trying to force things to happen. Patience is allowing things to come in Divine timing.
When impatience takes over in your life, things become off-kilter. That's when relationships break apart; jobs become unsettling, or they become impossible to find; money starts to dissipate. And all these things just cause more impatience, and more frustration.
When I tell you that someone will come into your life in Divine timing, it simply means that when you are able to be patient and let go of the edginess, the Universe will open the door an allow something or someone better to come into your life at the right time. This is all done on Divine timing – not yours, or mine. Read the rest of this entry »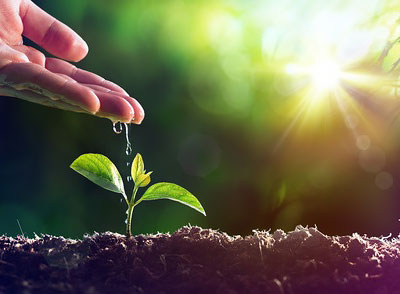 As living beings having a human and earthly experience, we are bound by natural law.  Natural law is simply the order of things and one of the primary natural laws is that things unfold over time.  This law represents the seasonal dynamic of life.
Many times, people will have a desire, something that they would like to experience in relationships or within their career.  I am confident that our desires are meant to be fulfilled, but it is important to understand that the fulfillment of our desires unfolds over time.
Just like a garden, it is crucial for us to recognize the process by which things come into being.  I want tomatoes in my garden.  So, I started some tomato plants from seed.  When I planted the seeds, I trusted that they were growing.  This is often the first step to manifesting.  We must trust that the natural order is working in our favor. Read the rest of this entry »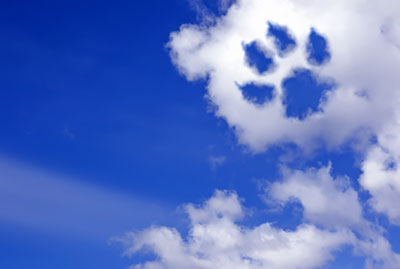 It is a very sacred experience having pets here on your earth dimension. as it opens up many opportunities for you to continue with your expansion and your evolution here on this planet. There is a purity and sanctity in their love for you that you will find no place else.
Your pets bring many gifts and blessings to you, helping you to stay present in your life, in your day and if you are able to bring your pets to work on occasion, if at all, this is a very healing experience for you both.
Julie is quite privileged to be able to work at home. In the beginning, her pets were quite an annoyance as she went about busily with her tasks, but as she began to open up to the idea of being more present, more aware and not so caught up in the busy-ness of doing, she began to realize a great opportunity that her pets presented to her. Read the rest of this entry »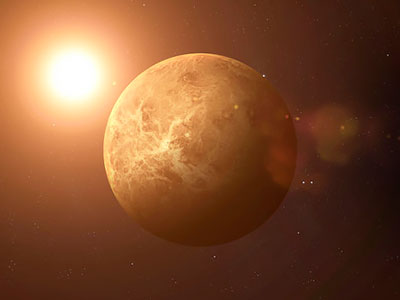 Once every 19 months, Venus, the pleasure-seeking planet, goes retrograde. This year's retrograde is currently occurring. It started on March 4th and will continue until April 15th.
Venus reflects how we give and receive love to others and ourselves. With this transit, we are being made aware of our past, including past lives, as well as breaking free from any conditioning or people who no longer serve us.
I would consider this time to be a key transitional phase for moving our lives forward and mending anything within us that still needs attention. We are clearing out the old to open up to the new opportunities on the horizon.
For those in committed relationships, flaws or communication issues may come up. It will be to your advantage to mend fences or realize that if the love is no longer there, it may be time to move on. Read the rest of this entry »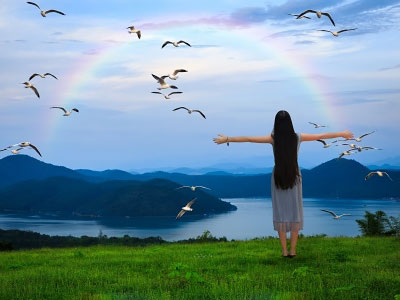 Sometimes you try to force things to happen, or in your over-excitement you actually block the coming, the creating of that which you desire. Understand that there is always a Divine order that is occurring simultaneously within your human framework of time and space.
Divine order is that which occurs when you allow the angelic realm, your spiritual council, and God to co-create with you. When you are in the flow of divine order in your life, things become easy and effortless, frustration dissolves and a beautiful trust rises up within your being, unshakable faith and belief.
When you are forcing your will in your life, and trying to push things through you come up against walls. There is much struggle, irritation and frustration. Read the rest of this entry »