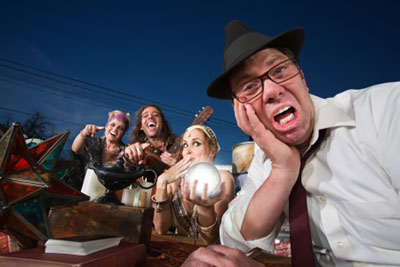 Recent psychic readings, and the sort of questions clients have been asking, have made me all the more aware of the responsibility of the work we do. A few words alone, a recommended path to follow, or a suggested course of action we advise, can have a huge impact on people's lives.
When I find myself feeling hopeless at the plight of the world, and its people and animals, I always remind myself: if I can just make a difference to the life of one person or animal today, then it's all worth it.
In 2004, I was working at a psychic fayre one Saturday. Before visitors arrived, one of the other psychics asked me to read for her, and insisted that she read for me in return. Her reading was so negative and threw me so off balance that I packed up for the day and went home. Read the rest of this entry »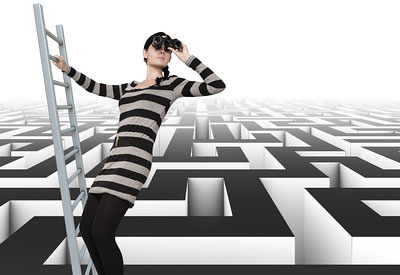 There are ways you can ensure a better, more accurate, and truthful psychic reading.
When preparing for a psychic consultation, make sure you read the adviser's profile, reviews and testimonials, especially if you have never read with the psychic before. This way you can get a general sense of client satisfaction, accuracy, and their style of delivery. Use your intuition when picking a psychic adviser. This is extremely important!
If the psychic has a lot of positive feedback, but one or two bad comments, don't allow yourself not to read with the psychic. Nobody's perfect and we do not always have a good connection with everyone. Read the rest of this entry »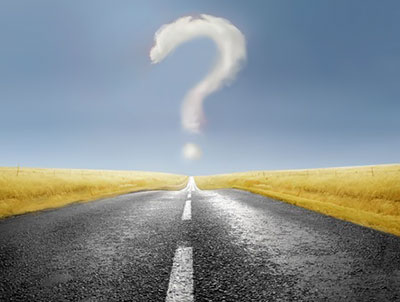 One of the things I'm most grateful for are the special people who have come into my life and taught me how to believe in myself, and to really trust and respect my personal power. There are so many opportunities every day to give up our personal power and feel like a victim of circumstances and life's challenges.
I believe it is such a tremendous gift to connect with someone in a positive relationship, where you gain a better understanding of yourself and feel empowered to be happy and the best person you can be. Whether it's a psychic consultant or a best friend, asking yourself or another person the right question can put you on the right track.
Being a participant in your psychic reading with the right consultant can be very empowering. A carefully crafted question can be very empowering, by placing you in the driver's seat on your journey to a future life that you choose for yourself. By asking the right question during a psychic consultation, you can potentially release your personal power from within. Read the rest of this entry »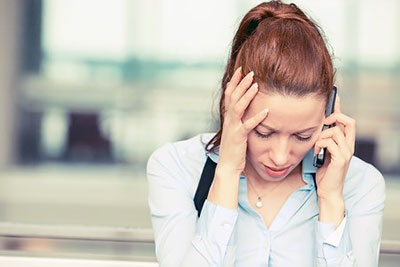 When seeking guidance, a good spiritual counselor or psychic advisor can give hard, practical advice. They can be like compasses in a dark night, and they can read the signs and be forces of measure when there is no point of reference.
Some, like astrologers or diviners, simply watch for patterns, tides and symbols to pass on their messages; like data readers of the Divine they can look for clues for their clients, organize ideas and offer orientation and direction. Yet, without the reference of personal experience (the common point of comfort that our clients seek) many problems cannot be properly addressed in people's lives. Read the rest of this entry »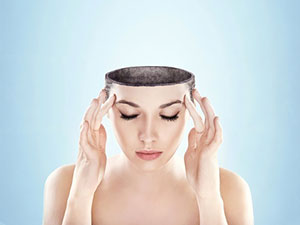 The world and its people are increasingly going through an awakening process. More and more people are waking up and asking if they can become psychic, or be more psychic. The answer is definitely, yes!
Most people are born with many natural psychic gifts. Through the process of growing up, and sometimes religious stifling of these gifts, they get subdued and often  turned off. When you go through an awakening process, your abilities get turned back on.
Then, like any muscle that is be retrained, you start off slowly using the gifts and gradually, with effort and practice, you can develop very powerful psychic abilities. The key is to use the abilities on a regular basis.
People will be stronger in different psychic gifts. Just as some people are musically inclined, and others are not so much, some people have stronger natural psychic gifts and may be stronger in one or two than in the others. Read the rest of this entry »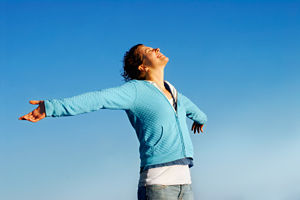 Reading for people is something that I have been doing since my earliest recollections.
'Seeing' things that are hidden from the awareness of others is also something that has been a natural part of most of my life.
Having extra-sensory perception (ESP) since childhood developed into a career sixteen years ago of doing readings for people over the internet.
Over the years my skills at interpreting messages that I get from reading people, and seeing hidden information, have become sharper and this work has become more and more rewarding.
So, it was only natural when I decided seven years ago to become a Life Coach that I would blend these two career paths into the profession of being an Empathic Coach. Read the rest of this entry »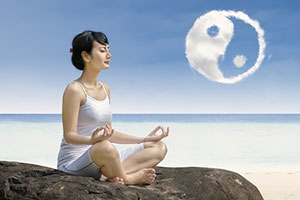 In modern society we are all about mantras like "just do it" and "no fear." We worship Yang energy – the energy of doing-ness. Yet, the power of the flow and wisdom of psychic guidance is the opposite: don't just do something, sit there!
We have come to neglect the Yin energy in our lives – the energy of being-ness. We are afraid that if we hold still we are quitting, resigning, giving up, procrastinating.
Have you ever tried to get through to a friend who will just not shut up? That is how it is for our Spirit Guides, the Higher Self, Yoda, Jesus, The Force, Source, God, the Divine – whatever your belief. When we don't hold still and shut up, nothing else can come in to guide us. We are then at the mercy of our crazy human mind with its puny imagination and its self-absorbed ego, which is limited by the imagined boundaries typical of earth plane thinking. Read the rest of this entry »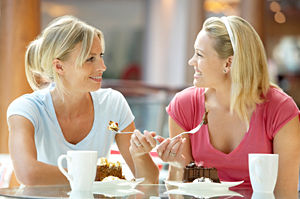 As a psychic reader I would have to say I am blessed. We all have a few friends and colleagues we can elicit free readings from, and this is always a perk in our work. We support each other.
Yet our work is somewhat mysterious. This has left us open to a few problems. I would like to describe a little in this series how psychics manage in their personal lives.
What I am talking about is probably more the psychics that manage to tell people what they do for a living. Most of my work is sourced through the web, but psychics need friends too. So what do psychics experience in friendship?
I think some of us are in our occupation because we like to nurture, fix problems and mother our friends. This is no surprise, as we often know how to soothe the troubled soul, and often, without even a glance at the cards, I am able to discern what the guy is like that my friend describes, just by listening. That's a cool friend to have, if I had a friend like me! Read the rest of this entry »