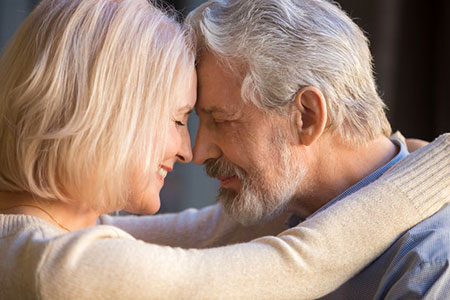 I simply started to believe in myself a little more every day, love myself, trust my intuition, recognize my goodness and that I am enough. That is how love found me. This is how I found my life partner, friend, lover and husband.
Over the years, I have seen the same with family, friends and clients. I see how love finds them. We don't find love, it finds us.
For me finding that special person seemed elusive and impossible for a long time. We all have our stories of failed past relationships, love wounds and broken hearts. My mother would say, "The third time is the charm." She was the eternal optimist, I thought.
Yes, there were interested, available guys, but not one I felt I could truly be myself with. Someone who shared my interests and would accept and love me for who I was.
It wasn't until I decided to spread my wings and start pursuing my interests and the things close to my heart, that my situation changed for the better. It introduced me to many like-minded people who were in alignment with the things I loved.
Increasingly, an event, gathering, lecture, seminar, weekend retreat, charity fundraiser or social opportunity would pop up and find me, and I would always say yes! This way I met many wonderful and diverse people who shared my values and interests.
Interestingly, the wonderful man I eventually met and fell in love was not at any of those social events. He turned out to be a colleague from my place of work. You see, I could have met him anywhere in many ways, but not until I started to love myself and worked through my own insecurities. I first had to claim my own space in life and create the lifestyle I wanted.
In the process of learning to love myself more, celebrating my uniqueness, pursuing my interests and following the intuitive breadcrumbs on my spiritual path, I was allowing the light inside of me to shine brighter in an authentic way.