Work-Life Balance For The Single Parent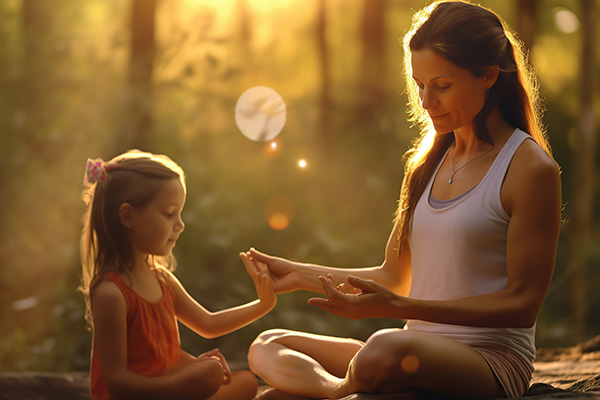 Single parents face many daily challenges and can easily feel overwhelmed. This is especially difficult when juggling childcare, household responsibilities, and your career or business.
It is undoubtedly important to maintain a healthy work-life balance in your life, but it is easier said than done. How does one balance work, family, life, and love as a single parent in the busy world we live in?
Here are some simple strategies for single parents to achieve a better work-life balance.
Work-Life Boundaries. The first important step is to set boundaries between your work and home life. I find that this is often a key element that is missing in the lives of many of my clients.Without clear boundaries between work and home, it is very difficult to be fully present and focused on one or the other at any given time. Without defined boundaries, the single parent is constantly straddling two worlds.
Creating work-life boundaries simply means not mixing business with pleasure. You designate specific times and activities for work and specific times and activities for spending time with your children. This means no thinking about work, no work-related texting, no checking email, and no taking phone calls outside of your designated work time.
Balance is not a women's issue, it's a business issue. It's a human issue. It affects us all ~ Sheryl Sandberg
Time Management. Single parents who wing it when it comes to time management run into a lot of trouble. It may seem formal and restrictive to put your home life and children on a 'schedule, but once you get your time under control, you will never look back.
Be careful, however, not to focus family time solely on meals and chores. Set aside some special time with your child to focus on him or her, to talk, to play, and to have fun.
Another approach is to turn some of your daily chores into fun activities, such as storytelling and games. Make chores a family activity by doing them together. Play some music and dance around while you clean, or have a contest to see who can finish making the bed first. However you choose to spend this time with your child, focus on being fully present and engaged.
But be sure to take some time for yourself, too. As parents, we too often forget our own needs and settle for scraps of self-care here and there. Many parents feel that taking time for themselves is selfish or even irresponsible parenting, but the truth is quite the opposite.
No parent can be fully engaged and present with their child if they are exhausted, drained, and secretly resentful because they feel personally neglected or unfulfilled. Take some well-deserved me time, your children will thank you!
Social Support. Another problem I find with many of my single parent clients is their pride and fierce independence. It's perfectly okay to ask family and friends for help when you need it. They can help you with childcare, household chores, or just a listening ear. There is much truth in the saying that it takes a village to raise a child. Asking for help is not a sign of weakness or personal failure, and you may be surprised at how willing and eager relatives and friends are to help.
Balance is not better time management, but better boundary management. Balance means making choices and enjoying those choices ~ Betsy Jacobson
Also, don't be afraid to ask your employer for help. Many companies understand the challenges faced by single parents. If you're having trouble balancing work and family, don't be afraid to ask. They may even be willing to offer you flexible work arrangements or other support.
And if your employer is not parent- or family-friendly, it may be time to take your skills and expertise elsewhere. Smart employers know that happy employees increase profits and productivity. You are worth more to them when your personal life is healthy and happy!
Spirituality. Finally, I find that the most neglected aspect of many parents' lives is their lack of spirituality. A daily spiritual practice is essential to achieving work-life balance, especially if you are a single parent. It provides a sense of purpose and inner peace. Spirituality is not a task or a chore, it's a self-empowering resource.
When we are spiritually aware and connected, we feel more grounded and centered, even when life gets chaotic. You are also more likely to have a better sense of perspective and be able to let go of things that are out of your control.
Your spiritual routine does not have to be time-consuming or elaborate. Just a few minutes of mindful meditation, prayer, breath work, yoga, tai chi, candle ritual, or crystal energy work can truly work wonders in your life.

About The Author: Venus

Venus lives in Arizona and has helped clients with her arsenal of psychic gifts for over twenty years. She was blessed with Clairvoyance, Clairaudience, Clairsentience and Empathic gifts, and she is also a certified Life Coach and a Reiki practitioner. Departed loved ones will often enter a reading, either invited or they simply show up to pass along their messages. Messages also flow in from her direct communication to Spirit and Angels, providing the client with the answers they need to get them moving forward toward happiness, rewards, and success in their lives. In addition to being a psychic, life coach, and reiki practitioner, over the last ten years, she has also been a teacher and has led seminars to help others embrace their higher knowledge. If you'd like a compassionate psychic who can tune-in immediately and channel without tools, you'll want a reading with Venus at: PsychicAccess.com.