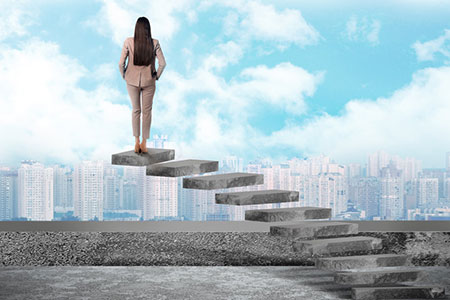 Making positive changes in your life can often feel like an insurmountable task. At times it can be so daunting that it might even seem easier to just have things stay the same, no matter how uncomfortable it has become.
This is especially true when we have been working on the same aspect of our life for years and still not seeing the results we were hoping for, whether the issue is weight loss, finances, health and wellness, family, career, or relationship.
For me the challenge was a particularly frustrating relationship situation. I felt that no matter what I did, no matter how hard I tried to grow and move forward, I always got sucked back into the drama and negativity.
I continually called on my angels and spirit guides to help me improve the relationship, to heal our issues, release our karma, and so forth. I tried anything and everything I could think of to achieve some of the harmony and peace I so much desired in my life.
This went on for years, and I was ready to throw in the towel and just accept that this one area of my life would always be out of balance. But as soon as I let go, I received the most amazing piece of information from my guides!
They showed me how I was focusing too much on the big picture, or the end result. I also realized that because everything wasn't miraculously healed over night, I was becoming frustrated and disregarding all the tiny steps and improvements I had been making in repairing the relationship.
My guides further told me to break the steps in the healing and reconciliation process down into smaller parts. Instead of seeking instant and complete resolution, I should be working towards small daily improvements. If I do this consistently, I will soon reach the end goal.