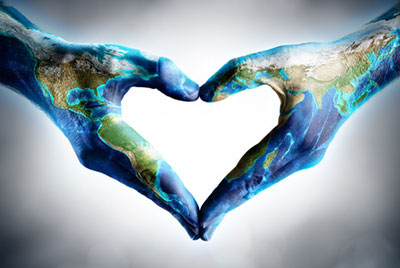 September 2017 was a time of great transition for many of us here on Earth. It was a month of death and rebirth, or something similar along that continuum for most of us.
As the months pass, we are being given more and more opportunities to decide on which side of the divide we stand – the side of the world, or the side of the Divine. I believe that September was the first apex of that decision-making on a soul level.
Our souls speak to us in many different ways, and they have many different instruments to use. Whether we like it or not, last month so many of us were being called to re-assess our relationships, our jobs, our health, our lifestyles, and, ultimately, our relationships with ourselves and with the Divine. Read the rest of this entry »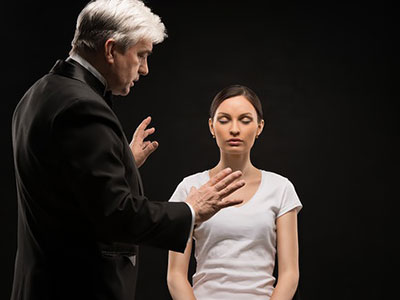 It is said that pain relief is the number two easiest effect that can be instilled through hypnosis (number one being cessation of habits and phobias.) The sensation of pain may also be classified as a habit.
I looked for a definition of pain to include here, and found that pain may be beyond description, as the definitions went on, and on, and on. The following adapted outtake perhaps best states where a hypnotist can intervene.
With pain, either imprinting or conditioning for transmitting, is stamped into the pain pathways, creating a memory of the pain that replaces the normal memory: thus the feeling of reoccurring pain. Read the rest of this entry »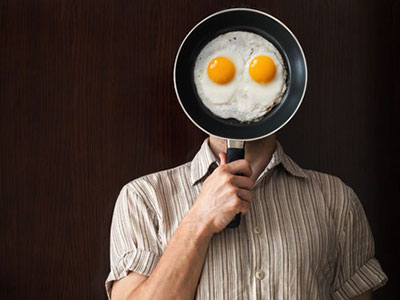 Life is like cooking bacon and eggs without a shirt on. Why is that? Well, let's think about the process one goes through when cooking bacon and eggs.
After picking out the frying pans, next is to consider what version of eggs to cook. Scrambled, poached, fried (sunny side up, over easy), omelet, boiled? Do we add vegetables, or cheese? Which kind of cheese: American, Swiss, Pepperjack? Broccoli, onions, asparagus, carrots?
So many choices, so little time.
Having sifted through the refrigerator, checking out the 'best before' dates, and smelling and squeezing all the ingredients, we are now ready to cook the eggs. The first choices made, now it's time to take action. What is the timing between starting the eggs and bacon: separate pans or combined? How crispy do we like our bacon? Read the rest of this entry »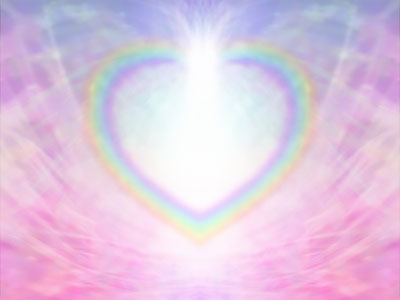 Perfect alignment with the peace and harmony that are at the core of your being, eradicate fear completely. It is no longer necessary. There is no value. You are then instantly able to access your spiritual resources to navigate your life – always in a state of decisiveness, clarity and love. Move this instant knowingly into all that you do.
Let us focus on your career, your work, your job. Many of you are feeling disconnected, hopeless, or filled with despair, or not seeing the meaning in what you are doing, the value. This is energy from the collective consciousness. Let go of the fear of the planet and focus on your own love and joy. Infuse it into all that you do in your work. Do even the most mundane tasks with presence, with peace.
As you become aware of the inner critic, the incessant need to judge, and compare, and criticize, you release and let go of earthly attachments to the ego and you choose again. You choose to be the love that you are. You choose to lift the veil and reveal the truth. Read the rest of this entry »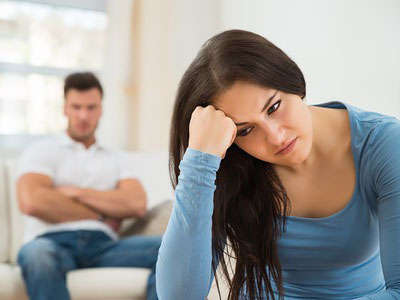 A trusted friend of mine has a funny saying that I find hilariously true. "Love is like the dew," he says, "it can fall on any piece of poo in the yard." He's right you know. You meet this person, you are inexplicably drawn to him. Then you get to know him better. You begin to share your feelings for each other, your views of the world, maybe even your plans for the future.
Then suddenly you also see his shadow side. "What is so wrong with that," you may ask. I asked that too, but then, as an empath and professional clairvoyant, I have come to understand how just those simple things can send a promising relationship into a tail-spin.
Why would loving someone and sharing your feelings with them be so damaging? It should be easy instead. You meet someone you have very strong feelings for, and he has feelings for you too. It should be wonderful and fulfilling, but in actuality it sometimes turns into something terrifying and destructive. Read the rest of this entry »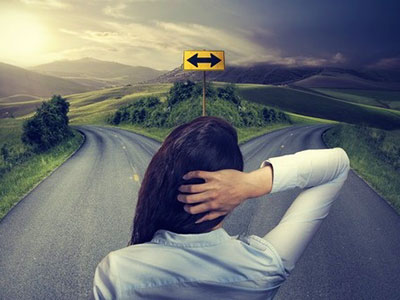 You often take action from a place of fear, indecision, or thoughts from others. Your own truth gets muddied, hidden, lost. Oftentimes we see you give your power away, wanting to please other people, wanting to please those around you with their own hidden agendas.
In this New Earth energy it will be more and more difficult to remain in that frequency of pleasing other people, of taking action out of fear.
As you open your heart to receive all that you are, it will become easy and effortless to make decisions, to surround yourself with people who are supporting you on this life journey. It will also be easy and effortless to let go of people, of things, of experiences that are holding you back and dragging you down. Read the rest of this entry »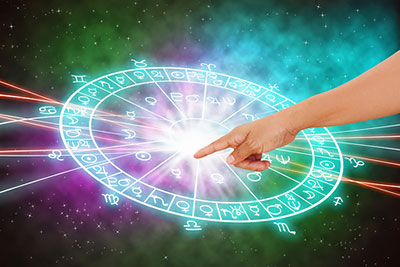 Mystics have studied Astrology for thousands of years and it is still very popular to this day, because it can be used to reveal many things in your life. The natal chart is your Astrological birth chart, which is used to reveal things about the energetic influences that may have an impact on your entire life.
The natal chart represents the exact order of the planets and stars at the time of your birth. The energy surrounding your birth has an impact on personality, as well as predicting future events in your life. It can be a helpful tool to use in order to navigate through life more easily, and have a better understanding of how to live your life to the fullest. Read the rest of this entry »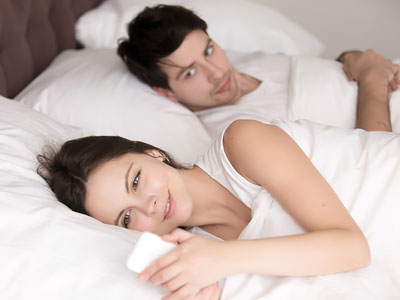 Toxic relationships can have a detrimental effect on our health. Some of us stay in toxic relationships for all kinds of reasons. We try and rationalize in our minds the reasons why we should not end it.
Some people think having a family with someone, or owning property together, is reason enough to stay in an unhealthy relationship. Some feel they have invested so much time and energy into the relationship, that it would be a waste to walk out. Others stay for religious reasons.
So, too many people keep living in relationships that are unhealthy and detrimental to their well-being. But what I have learned over the years, as professional psychic and spiritual advisor, is simply this: if the love is no longer there, it wasn't meant to last; that period of soul growth is complete and it is time to move on. Read the rest of this entry »