Waiting On The World To Change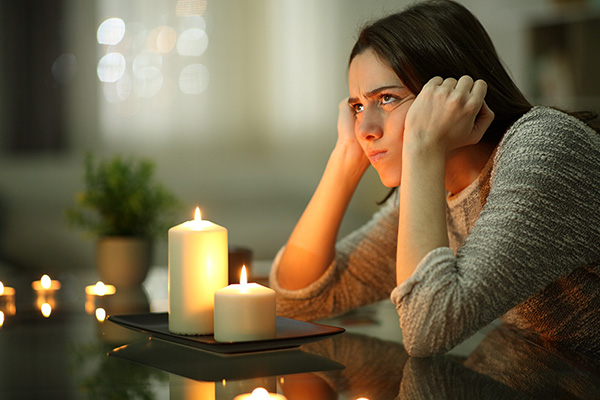 Waiting On The World To Change is not just a great John Mayer song, it is also a devastating pattern in many people's lives. Too often people are waiting for some outside force to come along and bring them the happiness and fulfillment they want. Living one's life 'on hold' in this way can become a incapacitating habit that will only serve to make us eternally stuck and unhappy.
When we are waiting for a change from someone or something other than ourselves, we are not taking control of our own power. More importantly, we are also not taking personal responsibility for our God-given free will choices, nor are we holding ourselves accountable for our own actions (or inaction).
We all have that friend who is always saying how great her relationship would be 'if only' her partner would change a certain habit, or do something differently. Or that colleague who never gets the promotion, while she keeps blaming others as to why she is constantly overlooked. Or the diseased relative who 'cannot' improve her health and wellness, because making better lifestyle choices just doesn't fit into her busy work schedule and social life.
The worst one for me is people waiting for that amazing soulmate relationship to finally materialize, when they are not making even the least bit of effort to put themselves out there and meet new people.
Some people spend a lot of time constantly setting new goals or intentions, making wish lists, creating vision boards, or doing visualizations or rituals, to manifest the changes they want to see in their lives. But what if the thing they need to change is actually themselves?
There is nothing to be gained by waiting for a better situation. You see where you are and you do what you can with that ~ Jacob K. Javits
Instead of waiting for a breakthrough, we must create it. A breakthrough is that moment in time when everything changes, when the impossible becomes possible. And did you know, more often than not, a breakthrough begins with you – with your thoughts, feelings, decisions, and actions.
Maybe now is the time open your mind and your heart to a new and improved version of yourself. Look at the areas in your life where you do not have enough balance. Identify those aspects where you are no longer feeling fulfilled. If you cannot see it clearly, then ask spirit for guidance.
It may be your mental health, physical health, social life, friendships, romantic relationship or marriage, living environment, lifestyle, finances, career or business, or spiritual life. Whatever the case, you can choose to make significant changes to all the aspects of your life. It is easier than you may think! Start with small changes, because it will lead to big changes, and those big changes will ultimately lead to a complete change not only of your life, but also in you.
I often pray for guidance and support having to care for a disabled loved one. Of course, I wish I could do something to magically change this person's predicament, but I simply cannot change someone's physical body structure. Not even the medical experts are able to do that. What I can control, however, is how I choose think, feel and react to the situation. I have therefore taken several courses on how to care for a disabled loved one. I also attend a support group to help clear my mind and find some peace, and make the necessary effort with my daily spiritual practice.
Everything you want is out there waiting for you to ask. Everything you want also wants you. But you have to take action to get it ~ Jack Canfield
By changing how I deal with the situation, I find I am much less stressed and better able to provide the support they need.
Whether you have fallen short of your life goals you have for yourself; or you have gone through a painful breakup; or you are starting a new, but uncertain chapter in your life; it is always best to take personal responsibility for your life. Take full accountability for your own part in what happened in the past, learn from your bad choices and mistakes, and take action for a better future.
Stop waiting on the world to change to meet your needs and wishes. Step outside your comfort zone and get some positive movement going. Waiting on the external world to change your inner life only serves to take away your power.

About The Author: Amy

Amy resides in Arizona, but through her extensive travels, she has accumulated much knowledge and love for other cultures. She is a member of the Southwest Tarot Readers Association and follows her local Arizona chapter of Astrology. Amy has been a featured guest on metaphysical radio shows, she's provided readings at conferences and corporate events, has delivered lectures on developing your own psychic abilities, and she has shared her expertise on Tarot and Astrology, having earned her certification in both disciplines. Amy grew up seeing orbs and feeling energies but brings over twenty years of practical experience to the table as an accurate Psychic, Tarot Reader, Astrologer and Medium. She has read for hundreds of clients, including one very high-profile crooner! She is always expanding her metaphysical tool belt, offering her clients many delights on her magical menu, including channeling, dream life interpretation, crystal healing, and past life exploration. If you'd like a powerful reading that will also empower you to lead a happier, more rewarding life, you can find Amy at PsychicAccess.com.