Adaptability Is The Key To Manifesting Your Best Life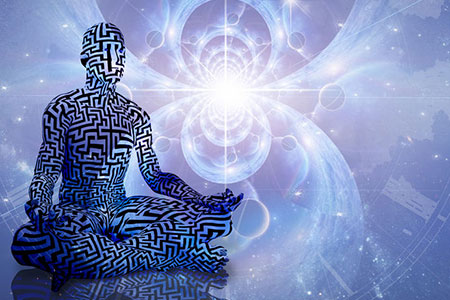 A life lesson most often learned the hard way, is how important adaptability is to our prosperity, happiness and well-being. Adaptability is a skill that must be learned by all of us. For once you are open to this path, your world will open up in ways you never could have previously imagined!
We are all born with the capability to be adaptable. Without this, we would not be able to function effectively in this physical world. In primitive times we had to adapt to the changing seasons, extreme climates, the scarcity of food, health challenges and other challenges of human survival and evolution.
What I find most intriguing about adaptability, is that we can consciously decide to be open to adapting at any time. We simply need to open up to the Universe and all the opportunities it has to offer. It's as simple as looking out for opportunities around us to try new things, meet new people, explore new ideas and experiences.
It can be painful at first, as it requires stepping out of your comfort zone, but it gets easier the more you do it. Look at it this way: when you choose to start working out, your muscles will change over time, because they are dealing with new, unexpected demands and are becoming better at what you are requiring it to do. Eventually it becomes second nature and you become stronger. The same thing happens when you open your mind to new thought processes, new ideas, new ways of thinking.
Being adaptable means that you have the courage and enthusiasm to go beyond your comfort zone, and experiment with what the Universe is trying to direct you through. It can be as simple as deciding to finally stop and grab food at an Indian restaurant you pass daily. You may have never tried Indian food before, but it kept catching your eye. When you are adaptable, and open to the signs of spirit coming in, you will embrace such an opportunity to try something new.
It is not the strongest of the species that survives, nor the most intelligent. It is the one that is most adaptable to change ~ Charles Darwin
I have always been a firm belief that these signs and synchronicities of spirit ultimately lead us to the person, place or situation that we are supposed to encounter or interact with. Nothing is a coincidence! When you look at a every opportunity as a gift from the Universe, and you are open to change from a positive viewpoint, it enables you to realize and fulfill potential within yourself that you may not have otherwise considered.
When you learn to become more adaptable, open to the Universe and listening to the guidance of spirit, you will also become better equipped to respond to any unexpected life crisis. Think about the people that you are close to, I'm sure you know someone who has been through a lot of trials and tribulations, yet you would never guess this upon meeting them.
Adaptability builds our resilience and opens up our world in so many ways. The mindset of those who follow the Universe and embrace change radiates like a beacon of light, hope and inspiration for everyone around them. They are living proof that we can all adapt, grow, overcome stressful situations, and live our best possible life.

About The Author: Amy

Amy resides in Arizona, but through her extensive travels, she has accumulated much knowledge and love for other cultures. She is a member of the Southwest Tarot Readers Association and follows her local Arizona chapter of Astrology. Amy has been a featured guest on metaphysical radio shows, she's provided readings at conferences and corporate events, has delivered lectures on developing your own psychic abilities, and she has shared her expertise on Tarot and Astrology, having earned her certification in both disciplines. Amy grew up seeing orbs and feeling energies but brings over twenty years of practical experience to the table as an accurate Psychic, Tarot Reader, Astrologer and Medium. She has read for hundreds of clients, including one very high-profile crooner! She is always expanding her metaphysical tool belt, offering her clients many delights on her magical menu, including channeling, dream life interpretation, crystal healing, and past life exploration. If you'd like a powerful reading that will also empower you to lead a happier, more rewarding life, you can find Amy at PsychicAccess.com.