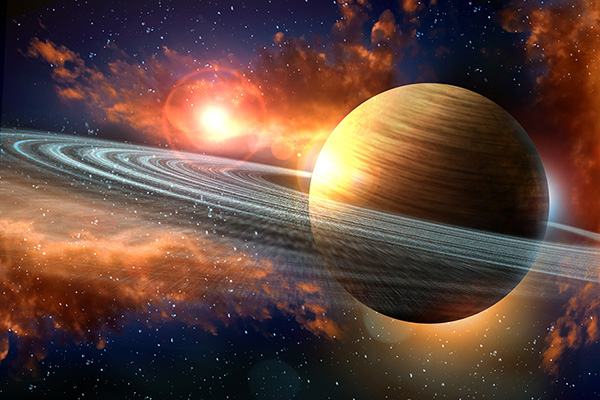 Saturn can be a very challenging, difficult planetary influence because of the astrological phenomenon known as Saturn Return, which occurs every 27 to 30 years, which is the duration of its orbit around the Sun back to the same place in the galaxy where it was at the time of our birth. It literally returns to the same zodiac sign, degree, and house.
The three Saturn Return in our lifetime occurs around the ages of 27 to 31; 56 to 60, and 84 to 90. Although it is possible to estimate your dates using an online calculator, it may be best to have it calculated by an experienced astrologer.
This major astrological aspect is not to be taken lightly. Saturn Return is associated with major life transitions and personal upheaval. Such as relationship breakups, divorce, relocations, health challenges, and major career, business, or lifestyle changes.
It is a highly self-reflective time when we must contemplate our path, evaluate the choices we have made thus far, and carefully consider what is no longer serving us. People often get sober, get divorced, get married, change jobs, or decide to have children during this time.
Saturn Return exposes our dysfunctional habits and past mistakes, and we gain a new perspective on our life. If we carefully work through these challenges and redefine ourselves on a deeper level, we are empowered to move into a new and improved next chapter of our life.
My first Saturn return included personal growth and healing work brought on by two dysfunctional relationships.
The first was a crush I had on an older boy when I was 11 years old. I have since been shown that I have shared several past lives with him. This time he wanted nothing to do with me, because I was just the "weird psychic kid."