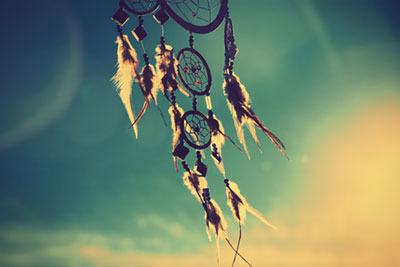 Dreams tell the hidden truth and help us to understand ourselves. Shamans and mystics believe that there are basically three types of dreams.
Lower world dreams connect us with our instincts. We see these dreams in archetypal symbols, myths, colors, nature, gods, goddesses, animas, elementals and mythical beasts and characters. There are secrets hidden in these symbols. Archetypes are also present in everyday objects such as cars, or clothes.
Middle world dreams are where we work out emotional issues in our daily lives. We dream about ourselves at work, play, and where we live. We dream of our relationships, our crushes, old flames, our family. Read the rest of this entry »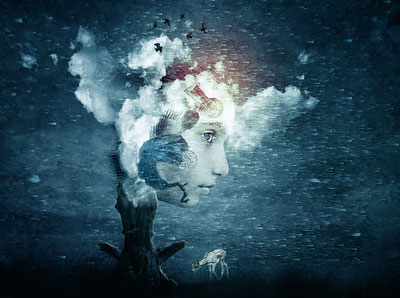 Everyone dreams. Whether it is a daydream, meditative dream or when you're sleeping, we dream all the time. Many dreams carry symbolic energy within them, often containing spiritual messages for the dreamer. Dreams are not always easy to interpret, whenever we manage to remember them, but dream analysis can be developed as a practice. All it takes is some patience and perseverance.
The daydream or 'awake dream' is simply those things that you envision for your life. You may dream of a life partner, family, new house, vacation, new car, promotion at work, and so forth.  Awake dreams are important, as they are a way to bring your true heart's desires to the surface. Read the rest of this entry »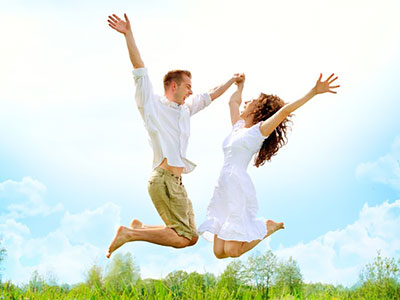 I always tell my clients to start the day by choosing joy. When we are in the vibration of joy or love we begin higher on the vibrational scale, and when we hold one energy we cannot hold another. So, when we are in the vibration of joy, we can't be in fear, dreading or doubt. The reverse is true. When we are in fear, we don't feel love or joy.
I recommend a very sweet exercise that produces great results when we practice it, not only with words, but also by adding feeling and a sense of allowing. As with any exercise I use myself, or offer to my clients, I like to make it playful. So let's play!
In the evening before you go to bed, when you have your PJs on, or first thing in the morning, make yourself comfortable and think of something that raises your vibrational state to one of joy. Put aside any doubts or resistance. Then in your journal, or on a pretty paper, and with your favorite pen, you can write down how you want your day to progress while holding this high vibe. Read the rest of this entry »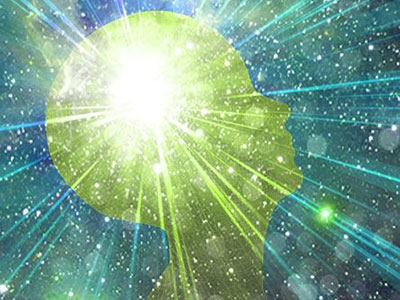 Meditation is vital in developing your psychic abilities, as it develops your ability to switch your brainwave states while remaining fully conscious. Frequent meditation specifically helps you achieve and sustain an alpha brainwave state where psychic information comes easier than in the normal waking state of beta.
The theta brainwave state is where most of us fall asleep, but some experienced meditators can achieve this state and still remain aware. This is the state that a lot of mediums are in when they communicate with the dead. I saw an episode of The Dr. Oz Show where he had Teresa Caputo, the "Long Island Medium" hooked up to a machine that measured brain waves (messing up her hair in the name of science) as she read for the audience. She was in a theta brain wave state while she got the messages.
I don't bill myself as a medium, but I have had some remarkably clear messages from spirit as I was beginning to fall asleep, in that in-between sleep and awake state. Lately, I have been working on extending that state of mind as I wake up, to stay in that theta state as long as I can and see what information I can receive. Read the rest of this entry »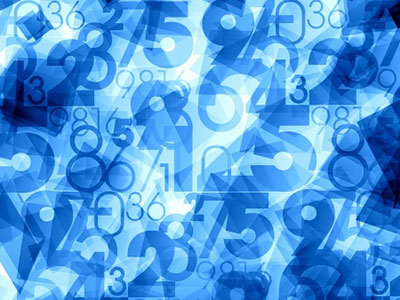 Two ideas in the psychic realm often overlap: our angel guides and the symbolism of numbers. Each of us has guardian angels or spiritual guides. If we are spiritually aware we often also notice that we see certain patterns of numbers throughout the day and in our dreams: the time, dates, addresses, phone numbers, road signs. These are often messages from our angels!
So, how can we draw meaning from what seem like completely random numerical patterns? Let's use the number 12, or 1212, as an example. The number 12 is a powerful cipher in Numerology: it represents the completion of a cycle, as well as the anticipation of new beginnings. Pisces is the twelfth sign of the Zodiac, for example, and December is the twelfth and final month of the year. Read the rest of this entry »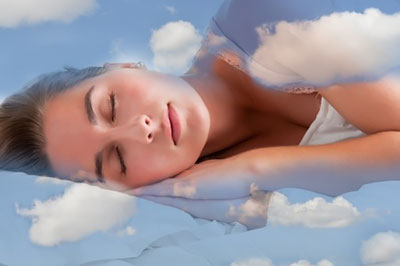 I awoke this morning remembering a dream that felt so real. Dreams are so mysterious. Like the deep sea, there is much uncharted territory in the dream realm. My dreams are special to me and I try to listen to their messages.
I'm not alone in my fascination with the dream state – nearly every culture throughout history has valued the wisdom and spiritual depth contained in dreams. Native Americans saw dreams as another form of reality and a doorway to spiritual awareness. They valued the messages dreams conveyed and saw them as guides for the living. Many cultures have tried to interpret the important messages dreams communicate about our lives and some cultures traditionally perform sacred rituals to elicit dreams. Read the rest of this entry »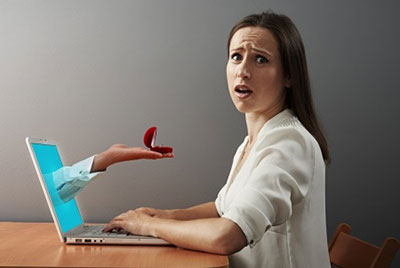 I've been friends with Gail and Paul since they were my neighbors in San Francisco, 22 years ago. This was long before today's popularity of digital technology and our growing dependence on wireless, hand-held devices, such as our smart phones, tablets, laptops, and now even our watches.
Our homes were next to each other and the backyards adjacent. Over the fence, we exchanged conversation, shared Thanksgiving and Christmas dinners, and frequent "tastes" of new recipes. Life happened and in time they moved away. Later, I also moved, but we continued to exchange phone calls and written notes.
For the past ten years, I have been living in the Pacific Northwest, a mere three hour drive from Gail and Paul. We eventually reconnected and now keep in touch mostly through Facebook posts, videos and photos. Gail chronicles their life on the farm they now own. Through social media, she's inspired me to also grow vegetables and fruits, and I've inspired her to save seeds from harvests to plant the next Spring. Read the rest of this entry »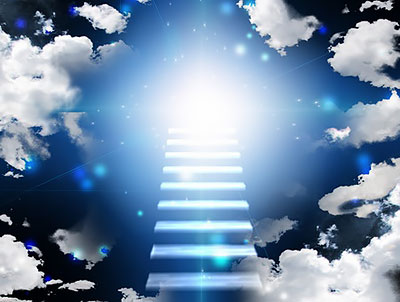 Mediumship is the term used for spirit communication and is distinctly related to connecting to the spiritual essence of loved ones that have passed on. Throughout history, this label has been relegated to specific individuals called mediums, and the primary source of messages come through channeling or other experiences. However, the practice of mediumship can also be an individual or private practice.
Spirit is the transcendent force that unites all things, and it is this interconnected nature that allows us to connect with God, angels, spirit guides, and even loved ones that have transitioned into the realm beyond. It is through this innate connection that authentic psychic mediums gather information and channel it for their clients. However, it is important to understand that every human being on this planet has the capability to do this on their own as well. Read the rest of this entry »