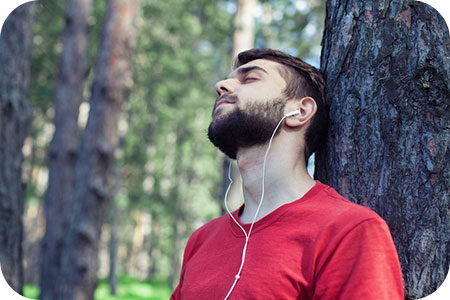 Meditation is recommended for everyone. Not only does it offer incredible benefits for clarity of mind and overall well-being, it's also a powerful spiritual tool to help us navigate our lives. But, getting started with a meditation practice can be hard!
I often hear people say they can't meditate, or they tried meditating, but they became too distracted. "I can't seem to clear my mind," they might say. Many beginners struggle with this idea that in order to 'properly' meditate, one must sit motionless, eyes closed, and clear your mind of all thoughts. Failure to do so means that you have 'failed' to meditate.
The truth is, meditation is called a practice, because it really does take practice. Actually clearing your mind is not an easy task. I suggest people begin a meditation routine in one of two ways: guided meditation, or nature meditation.