Dreams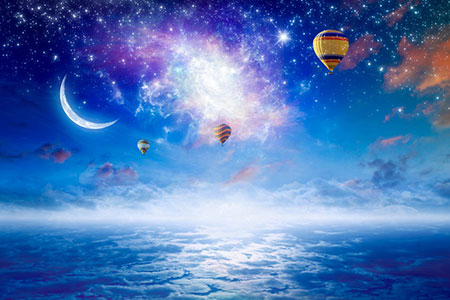 Along with the Full Moon, the New Moon is one of the most defining phases of the lunar cycle, because the Sun, Moon and Earth are all in perfect alignment during this phase. This month's New Moon occurs today, in the mid-morning hours, while the Dark Moon happened last night. Both phases are potent to utilize intentionally.
The lunar phases are known to affect the ocean tides and all water on the Earth. Similarly, in Astrology, the Moon represents everything associated with the water element, such as our mood, emotions and dreams. The Moon in our natal chart also shapes the blueprint of our inherent skills, gifts, talents, and psychic abilities.
Since ancient times, the lunar cycle has been utilized as a tool for conscious creating, manifesting and spiritual practice. In the case of the New Moon, the Moon find itself directly between the Earth and the Sun. It reaches a point when it becomes totally 'dark,' with no sunlight illuminating it at all. The Moon then emerges again as a tiny sliver of light, known as the New Moon.
The transition into the New Moon actually presents us with two powerful points of lunar energy to work with – both the Dark Moon's total blackout, and New Moon's re-illumination.
The Dark Moon is a short but powerful time for soul-searching. It is the deep 'cocoon phase,' before the shell of rebirth cracks open. It represents a moment of release of that which is no longer serving us. The Dark Moon is the ideal time to enter into stillness, re-evaluate goals, and plant new seeds of desire. The darkness is a potent point of creativity. Pay close attention to any dreams or visions you may had in the past 24 hours. It is worth being very intentional at this time of the month.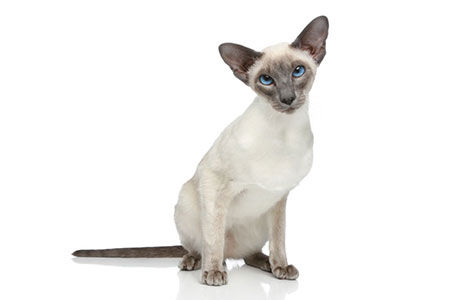 I often say, if there is a cat in your house, you are never alone. And this reassuring notion not only applies to cats that are in this life, but also those who have passed on to the next. Just recently, I have received another wonderful visitation from a dear furry friend of mine who passed 25 years ago!
Frankie, a beautiful Blue Point Siamese, was my fur friend and my only 'sister.' Growing up she was always there. I picked her out of a litter when I was only two years old. Frankie lived a long, happy life, and in her final days her meowing sounded to me like she was saying, "Maryella." So, that is what I named my next kitty: Maryella.
So, Frankie came to me the other night and told me that she is friends with the four cats that I own now, and that she is still around after all these years. She even showed me where she hangs out these days. It is a colorful place with a bridge. I will leave it at that.
Frankie told me that she has been my spirit animal for a very long time. I was not surprised, as I have seen her from time to time over the years. She always seems to show up during times when life seems to not be going so well for me. I have certainly felt her warmth and her compassionate, loving energy around me when times are tough.
I have also dreamt of her many times, but the other night was not a visitation dream. It was a full-on apparition. I was looking out the large picture window in my living room, and there she was… walking casually across the deck outside. Then she stopped, sat down, and looked directly at me. She stared right at me.