Posts Tagged 'divine self'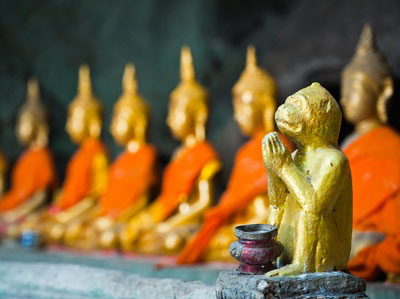 Have you ever heard of the term 'monkey mind?' It originates from ancient Chinese and Japanese Buddhist teachings. We all experience it from time to time. In contrast to thinking clearly, monkey mind feels restless, unsettled, unfocused and uncontrollable. We think too much about the next text message, passing an exam, being able to pay next month's bills, and whatever else lies in our fear centers.
This state of mind can take over if not managed, resulting in high anxiety. We lose our ability to think or to connect with what lies beneath these runaway thoughts. Our thoughts adopt a distorted sense of reality; we act on them only to find that the other person has no idea what we are talking about. Read the rest of this entry »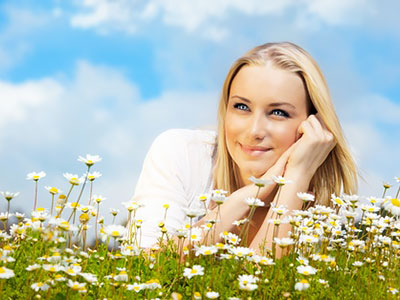 We have officially entered Springtime and the winds of change are blowing in. Along with change comes new beginnings, and with new beginnings comes excitement, trepidation, and often times fear. We may be thinking about the many potential opportunities a new beginning brings, but, also may worry about any challenges or obstacles the future may hold.
During the winter months you spent time going within, both physically from the colder weather, and spiritually, to connect with your soul. Without even knowing, you instinctively entered the cave of your inner guru to get quiet so that you could nurture and cultivate something very precious inside of you that is about to be birthed this Spring. Read the rest of this entry »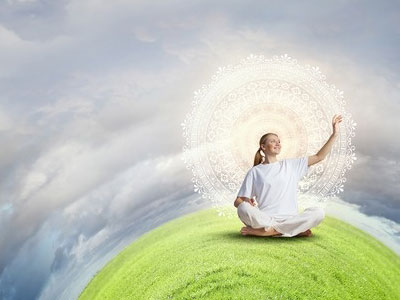 The 'Higher Self' is a term associated with multiple belief systems, but the basic premise describes an eternal, omnipotent, conscious, and an intelligent being, who is one's real self. We are after all spiritual beings having a human experience.
Helena Blavatsky, the famous spirit medium and co-founder of the Theosophical Society, formally defined the higher self as 'Atma – the inseparable ray of the Universe and one self.'
It is important to discern the higher self from ego. The higher self is concerned with your spiritual development and the choices you make that align with your true spiritual self. I personally like to think of my higher self as my soul's GPS – always giving me the right direction in life on the earth plane. Read the rest of this entry »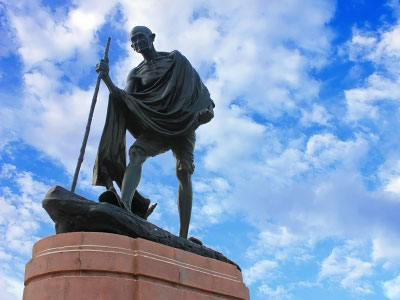 Many industrialized nations place a great deal of emphasis on being special and getting noticed. These days you can become a celebrated just for existing in the public eye, such as Paris Hilton and the Kardashian family.
Many people would never admit they have this desire or need; many do not notice how ingrained this is in the culture of our society. Yet, many people get psychic and spiritual readings, because they want to be told about their Mission, Purpose or Special Gifts. Many people I work with also have an unbelievable plethora of undefined and persistent physical and psychological ailments that disappear when the person gets busy, or starts being of real service to others.
This leads me to wonder if an egocentric existence, promoted by the mainstream media and bought by the consumer, isn't one of our primary ailments. Is it not making many of us prime targets for inflated self-importance and grandiosity? Read the rest of this entry »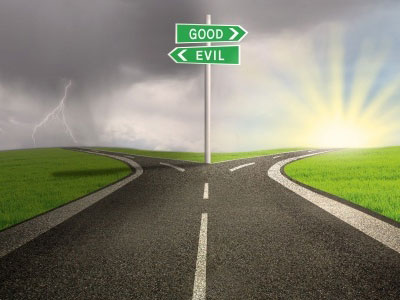 I wanted to set an intention for my evening meditation. I wanted to connect with my higher consciousness, and maybe even connect with my grandfather. I wanted to ask questions about death and what happens to our souls and consciousness. What do we perceive after we die?
After my meditation I took down some notes on things I wanted to share that I felt was important information. Before going to sleep I also set the intention to visit with my spirit guides to retrieve and receive any other information that could help shed some light on our life after death.
This is what I came up with. Read the rest of this entry »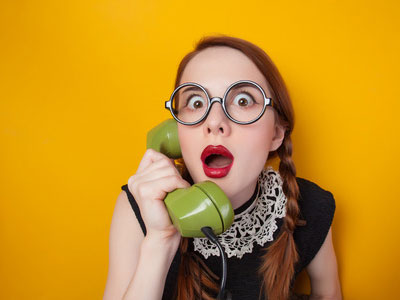 Most people only call a psychic when they need quick answers that are not apparent through the ordinary senses, or to clarify a confusing situation. They want to go beyond the moment and look into the future to know exactly what will happen and when.
Without having met a person, some want to know whether they are the one they will ultimately marry. Others want to know whether they will get grades good enough to pass an exam, or whether they will buy the next house the realtor shows them, or get a job where they've interviewed.
The answers to these questions as they are asked require a yes or no answer. If the answer is yes, it makes us feel invulnerable, that no matter what happens between now and then, no matter what we do — we can still cling to the hope and belief in the prediction. We get the 'quick fix' boost to compensate for the confidence and faith we lack. Read the rest of this entry »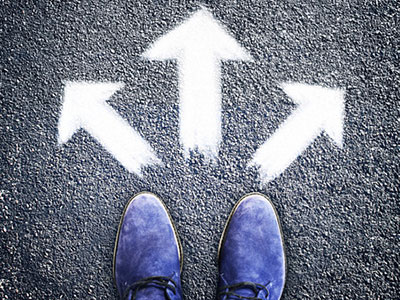 Your energy is best spent this week turning inward to hear the voice of your soul. You have some big decisions to make (or little, regardless) and this is not the time to run headlong into anything, throwing caution to the wind.
This is the time to take a deep breath, step back and consider all of your options. Take the time to do your research and spend time in meditation and prayer asking for guidance from your Spiritual Council. When you take these steps before you make any decision in your life, you will be leading from your soul instead of your ego, and all of your life experiences will become aligned with your Divine life mission.
Many of you walk around dazed and confused crying, "Oh, I don't know what to do!" This is because you do not take the time to slow down and tune in. You are mesmerized by the fast-paced, stressed out life of being a human. And as you stay caught up in this daze you will continue to draw to you experiences that are endlessly frustrating, annoying and less than satisfying. Read the rest of this entry »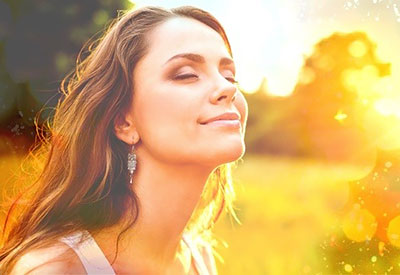 Peace is only attainable from within. Many souls go through life chasing what they think is the elusive dream of peace. They are searching outside themselves for things or people that will bring calm and balance into their lives.
Stop, look inside, there is no person and no material object that will bring you the peace which you seek. Take some time to understand that if you have a discontented soul, no outside source will heal that wound. It has taken me years to understand this concept myself. Empaths have an especially hard time reconciling with the outside world – feeling deeply can be both a super power and ones Achilles heel.
Healing your soul and becoming at peace with yourself is the most important journey you will ever embark on. It means being honest with yourself and not trying to be with or agree with others, when your very own soul is screaming no.  Listen, release, accept, and be. Read the rest of this entry »