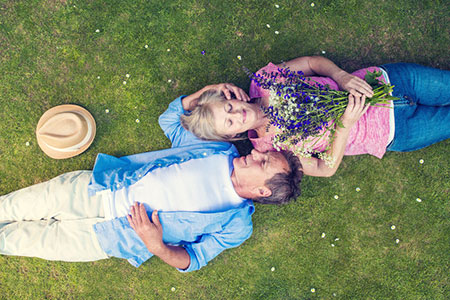 We've all seen couples who have been together for many years. How do they make it last? Any relationship just beginning will feel magical when it's in the infatuation stage. But when that's gone, what then?
Whether it's a friendship or a long-term partnership, keeping and maintaining a good relationship is generally a lot harder than the fairytale myth of 'happily ever after.' But it doesn't have to be with the basic elements that enable relationships to stand the test of time.
Mutual Respect
Mutual respect is something everyone appreciates. Everyone loves to feel wanted, respected and loved. Avoid belittling or bullying your partner or friend, and don't compare them negatively to yourself, or someone else. Respecting differences helps is to better see someone else's point of view. Respect is a two-way street: don't take too much and don't expect someone else to give more than their fair share.
Relationships which endure are based in real love and respect. If you've been with someone for five years, or for 50, remind yourself why you fell in love with them in the first place. Have date nights and tell the other person that you love and respect them.