How I Communicate With Spirit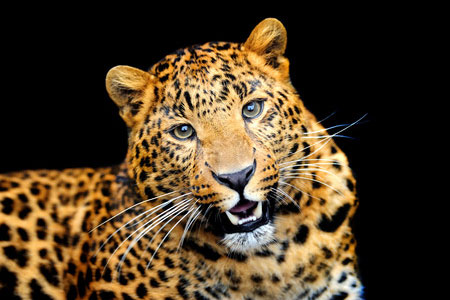 When I do readings, I use a process whereby I ask Spirit to come forward, with a great deal of protection and guidance, to provide clear, concise and accurate information for the highest good for all concerned.
Spirit always comes through with a great deal of love. They gather to help guide, guard and protect us. They often give us suggestions or recommendations and support us in times of need. However, we all have our own free will, so it is up to us to make the final determination as to whether we will follow their guidance.
There are some things I do not address during a reading. From the very beginning, I have asked my guides not to give me anything to do with health, death or lottery numbers. Therefore, I do not give any medical diagnosis, neither do I foretell someone's passing, or give out so-called 'winning numbers.'
Also, if Spirit feels that a particular question is inappropriate, they will not show me anything. Sometimes, they will say specifically that they cannot disclose that particular information.
Spirit uses a combination of direct voice, symbols, and expressions to communicate messages. Symbols are a type of short cut that, over the years, Spirit has developed with me to make certain messages as clear as a bell, without having to go into greater detail.
It's always easy to describe something complex by applying to it an already known label ~ Philippe Petit
For example, if Spirit wants me to tell you that someone is very stubborn, they will show me a little cartoon donkey, sitting down on the ground with all four hooves dug into the dirt in front of him. We know that donkeys can be very stubborn and this little guy is not going anywhere. So, in this instance the person you are asking about will be highly resistant to changing their mind in the near future.
If Spirit shows me a leopard, for example, it brings to mind the expression, "A leopard never changes its spots." That tells me that even though someone might be promising you that they will do things differently in the future, they will likely renege on promises, or slip back into bad habits, regardless of good intention.
When I am shown a tin can with the word molasses on its label, I know that Spirit is referencing the expression, "As slow as molasses." This tells me that it will be a long, long time before the issue in question will change.
Similarly, when Spirit shows an open tin can full of writhing worms, it tells me that the person you are asking about will not co-operate, because they would be opening "a can of worms." So, they won't even consider the issue, because it would take too much effort on their part.
Everything can be linked together in some fashion, in either a physical, psychological, or symbolic manner ~ Buckminster Fuller
Sometimes, while you are speaking, Spirit will show me a green check mark, or a big red X. This helps me tell immediately whether you are on the right track, or not.
Direct voice is used to give a more specific response in the form of a particular word or phrase. They will give me a 'yes' or 'no,' or perhaps an explanation, or clarification.

About The Author: Monica

"What you think about, you bring about; what you believe, you become." This is Monica's philosophy, derived from her twenty-five years of experience as a Clairvoyant, Light Worker and Medium, living in Ontario, Canada. Monica has been a guest speaker at various Spiritualist churches, conveying Spirit greetings and messages from loved ones during Sunday services, All Mediums Nights, Healing Services, Meditation Services and special fundraising events. She's been an advisor to several international business leaders and connects with all of her clients on a level of love light and empathy. She delivers messages containing ideal outcomes and positive solutions with the help of her guides. If you'd like Monica to help shape your destiny, you can find her at PsychicAccess.com.


This site uses Akismet to reduce spam. Learn how your comment data is processed.