Angels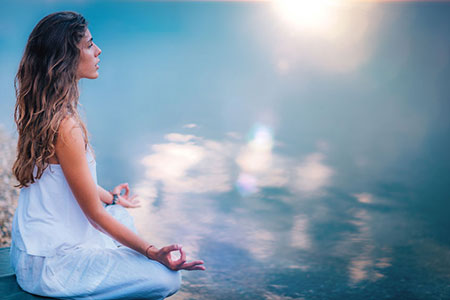 As the turmoil of this time on our planet is happening – the lockdowns, the frustrations, the fears and worries, the isolation, and the anger – you may feel lost, or all alone in this world. It may be affecting your mental and emotional state, as well as your physical well-being.
When the negativity of all that is happening starts to affect you, turn off the news and even more so, turn off all social media! There are too many ill-advised souls on social media that are experts at creating chaos and turmoil, and causing unnecessary anxiety about the pandemic.
Instead, when things are difficult, turn to your spirit guides. Take the time to spend a few minutes simply being in the moment and talking to spirit on a daily basis.
Your spirit guides hear you, as they are always listening. They will hold you in their arms and empower you with renewed courage and inner strength. But, you have to let them in, and trust that they are there for you.
Your angels and guides will never desert you. They are listening at all times. They hear every word you speak, as well as those that you don't. They feel your energy and want you to lay your burdens on them, and not carry the burden all by yourself.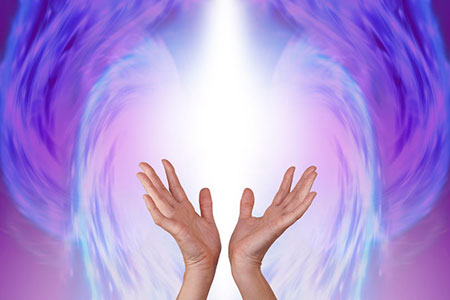 Now, more than ever before in our lifetime, angels are here to support, guide and comfort us in these challenging times. Angels always show up during times of great calamity and crisis. Many angel sightings or experiences have been witnessed during traumatic periods throughout human history. It is important to remember that they are ever-present, and waiting to be of service, love and support.
Over the years, I have seen time and time again that some of the key primary purposes of the angels in our lives is to remind and reinforce for us that we are not alone; that we can and will overcome the challenges we face at the moment; and to link us back to the best part of our hearts, which is where our true strength lies. It is that part of us which they hold sacred for us.
The angels have known us since before we were born. They have been watching over us as we have gone through triumph and tragedy, ever-vigilant, always supportive, they are loving and guiding us with signs and feelings towards our hearts desire. Through it all they remain unwavering in their faith in our ability to rise to the full expression of our hearts in all of life's circumstances.
They are friend to all, regardless of our diverse beliefs and sometimes misguided dogmas. They truly are here to serve all of humankind. More often than not they are subtle in their presence, and their voices come through in feelings of comfort, love, and peace. They also guide us with a deep sense of knowing that a course of action we are about to embark on is either advantageous, or dangerous. They are never judge nor jury; they are always our advocates without question.