Published
March 24, 2021
|
By
Asherah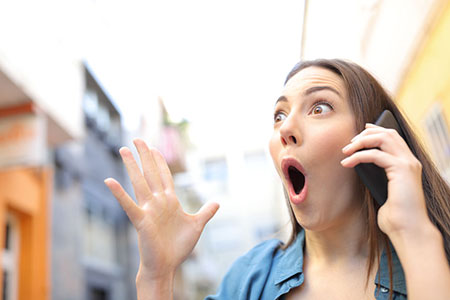 So, there you are, about to spend some well-earned money on a psychic reading. You have decided to get a reading about your life at this time, which is always a good idea.
But before you go ahead make sure you know how to get the best from your reading and how to wrap your mind around what you are going to hear and see. You may be a first timer, or a seasoned veteran of all things occult. It doesn't matter.
The important thing, the first thing, is to be very sure why you are getting a reading. This must always be your starting point. It enables you to help yourself. It allows your mind to be open and ready to receive. The next thing you must do is to release your attachment to the outcome of the reading. Release all your expectations of what you would like to hear. Easier said than done? Hardly. That is merely an excuse. It only serves to paralyze you, and stems the very flow that you crave.
People often have many questions about what they should do when it comes to getting a reading. Should I carry a crystal? How will I know whom to choose to read for me? Do I just go with a random reader?
The answer to these questions is… do what you feel works best for you. You can carry a crystal if you want to. They have earth-driven qualities and they do help to remind us of beauty, which is always important. Choosing a reader online can be as easy or as complicated as you choose to make it. Choosing a reader in any situation means going with your heart, your instinct and, most of all, an open mind.
Keeping an open mind in a psychic reading is essential. By releasing attachment to the outcome, you allow Spirit to speak through the medium or the psychic, giving you the message that is meant for you alone. That is why you get a reading after all, isn't it? I would hope so!
Posted in

Crystals & Stones, Lifestyle, Love & Relationships, Mediumship, Psychic Readings, Self-Help
|
Tagged

acceptance, advice, angel readings, attitudes, aura reading, best psychic website, clairvoyant medium website, coaching, Crystals & Stones, denial, energy flow, expectations, free psychic reading, guidance, intuitive consultant, life, Life Coach, Life Design, life lessons, limitation, mediumship reading, phone psychic, predictions, professional psychics, psychic predict future, psychic reading, Psychic Readings, psychic websites, reading, relationship, release, self-delusion, self-sabotage, spirit, spiritual advisor, spiritual counseling, spiritual messages, Tarot readings, video chat psychic, webcam psychic, website for psychics
|
Leave a comment