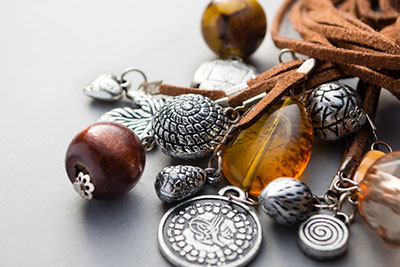 I've recently become interested in charm casting, because I've begun to notice objects in everyday life that are parallel to the Lenormand Cards* I use in my psychic readings. Charm casting refers to small objects, such as charms you'd see on a necklace or bracelet, that are used for divination.
The premise is that each object has a specific meaning that you've assigned to it. For example, a heart can pertain to love; a dog to loyalty; a ring to commitment, even contracts; a house to security and safety, and so on. You ask an open-ended question, then put the charms into a bowl or box, shake, and cast them onto a surface or cloth. By looking at the charm groupings, you will be able to divine the answer to your question. Read the rest of this entry »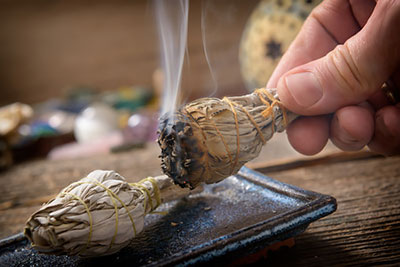 To cleanse using the smoke of burning sage is an ancient Native American healing art, also known as smudging, which is designed to help clear negative energy. It can be used in your home, office, car, and also on your own energy.
If you are feeling depressed, angry, frustrated or even having trouble sleeping, smudging with sage can help you clear your negative thoughts and start anew. To sage yourself, buy organic sage. Place the sage in a bowl or an abalone shell (my preference because of the ocean energy it brings). Using a match or lighter, light the sage. It will briefly produce a flame and then it will just smolder and smoke.
Using your hands, pull the smoke into your face and upper chest area, over and over. While doing this, think about what you want to clear. Be specific and detailed. Then think about what you want to bring into your energy: peace, calm, love, positivity, hope, guidance, kindness, self-love, self-acceptance, vitality, youthfulness, energy, patience. It is helpful to take a shower afterwards, to cleanse all of the vibrations you just released off of your body and energy. Read the rest of this entry »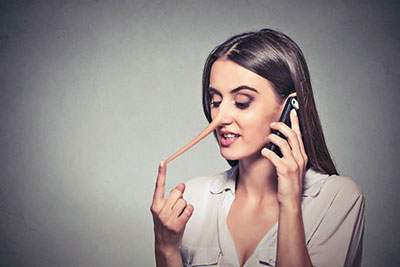 Friends, as opposed to acquaintances or associates, are a rare find. We are typically a society of users and takers, where social networking has erroneously become synonymous with friendship. In fact, friendship and networking has very little in common.
As children of the Information Age, we have become acculturated to disconnection as a norm, merely using each other and calling it friendship when it is mutually beneficial, and calling it a variety of unsavory names when it is not mutually beneficial.  Friendship for business and networking is quite different from true friendship. Read the rest of this entry »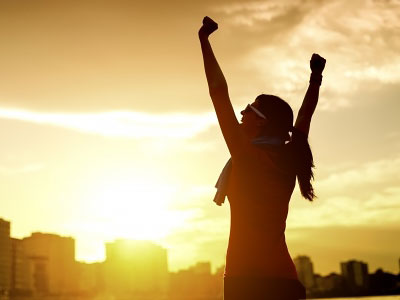 In truth, no one can really help anyone else. We can share our experience, strength and hope. And all the great self-help tools are just that – tools. Tools don't use themselves… people use tools.
Motivational speeches and mutual encouragement can indeed be helpful. There is obviously a reason why the motivational speaking field is a billion dollar industry. However, it can become a kind of drug. Motivation ultimately needs to come from a Higher Source and an internal source. Otherwise we risk becoming a mere slave to someone else making us feel good.
Additionally, motivation is not always the necessary ingredient. Sometimes we simply need some self-discipline – which is currently not a popular trend in our society. Read the rest of this entry »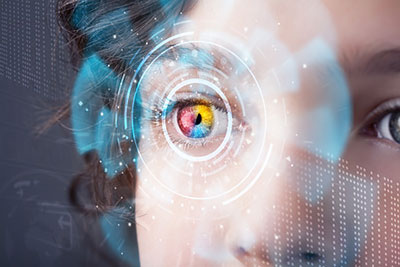 For each person who wishes to perceive the truth in life, perception is only one aspect, one variable, one moment, one memory, perhaps just that which makes up some of the grand sense of wonder and illusion that we are meant to endeavor. One does not have to endure in order to allow for mystery to give spiritual value to our lives.
True mystical value is based just on that – a value. This is based on a myriad of factors, it being our perception. Perceptions are based on our religious and family beliefs, and thus leave us in a state of comfort, a state of illusion in order to shield us from misconceptions of perhaps beliefs that may be untenable for us. Read the rest of this entry »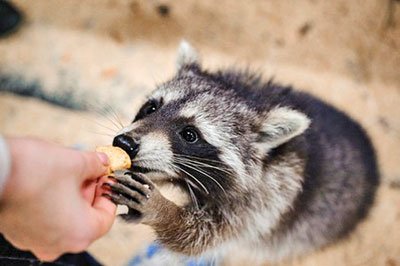 When you see a raccoon, be it live or in a picture, what comes to mind? Is he cute and innocent looking, or does he remind you of a little outlaw? Or do you fear the creature you see?
Raccoons are indeed considered to be night varmints and scavengers. They can destroy property and be a real nuisance. However, spiritually the raccoon has a much more constructive significance and they are the perfect animal totem for Thanksgiving.
Traditionally, the raccoon, when it comes into your life, is referred to as "the one who carries the medicine of the protector of the underdog" and "the one who provides for the young, infirm and the elderly." Because of its mask-like features, it is often unfairly referred to as The Masked Bandit, but when a raccoon comes into your space, you are being asked to contact your inner warrior, to become a protector and generous provider for those in need. Read the rest of this entry »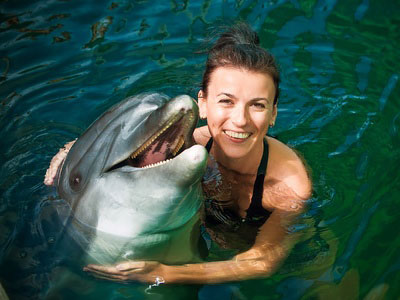 Whilst clearing out some papers yesterday, I came across a magazine containing an fascinating article on dolphins, which literally jumped out at me. I had only just been thinking about my framed dolphin pictures, dolphin ornaments, and other dolphin memorabilia – all packed away until we get a bigger home, there isn't anywhere to display them.
According to the magazine article dolphins were worshiped in ancient Greece. The temple at Delphi was actually dedicated to a Dolphin God. Recently we have been rediscovering that dolphins are sentient souls with large, evolved brains. Although they cannot speak as such, they really do communicate. Read the rest of this entry »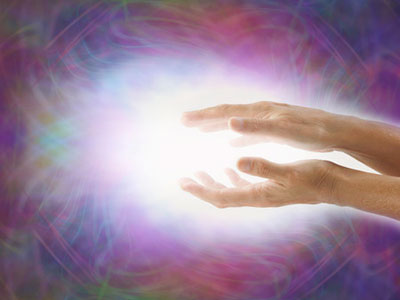 Sometimes soul rescue and soul retrieval are intertwined as being the same thing. There is a subtle, but key difference in my view.
In the case of soul retrieval we are finding an aspect of self and returning it back. Soul rescue refers to being of service to a spirit or soul that is temporarily lost, or needs guidance to continue its journey in non-ordinary reality, in the realm of Spirit, having left the physical plane.
In the shamanic community there is a technique known as soul retrieval which represents the fragmented self. The fragmented self is a part of us that becomes temporarily 'disconnected' from our etheric soul, from the context of associative memories of a time in our life. Read the rest of this entry »