Posts Tagged 'psychic shielding'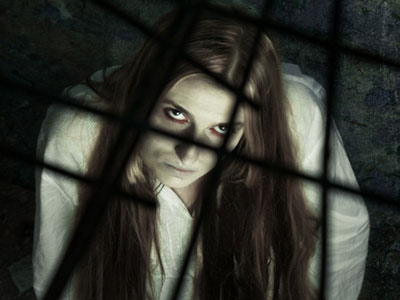 Many of us are so sure that negative energies can be banished quite easily, if we have the right intention. For the most part, this is true. But there is always an exception to the rule, and I learned this the hard way.
After years of paranormal investigation, I can say that many of those cases were not paranormal at all, but rather the energy that the families had created due to conflicts in their own lives. However, it is then when unwanted paranormal energies can sweep in and 'feed' off the discord. This is more common than one might think.
Other paranormal phenomena may include visitations from past loved ones, or energy imprints that has been there for many years. Yes, there are such a thing as haunted objects, and simply removing them from the home can 'lighten' things up tremendously. But it is when a negative energy attaches itself to a person when the more serious kind of trouble begins. Read the rest of this entry »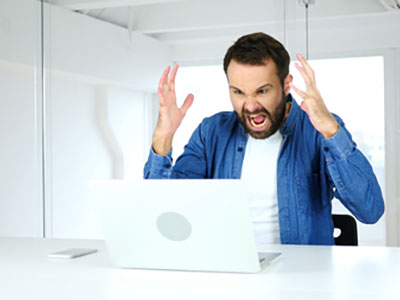 I can't even begin to tell you how many times I've heard comments like "people are losing their minds," or "folks are sure cracking up lately!" The last one is from my sweet Grandma. She says this almost every day when she watches the news. She does have a point – it definitely does seem that way, doesn't it?
I noticed people losing their minds on the road, at the gas pump, and in grocery stores. There was also the women at the salon, talking on the phone with someone. Many people do seem to be so quick to anger. Some even go into a mad rage over their hamburger not being cooked right (as we heard recently on the news). Read the rest of this entry »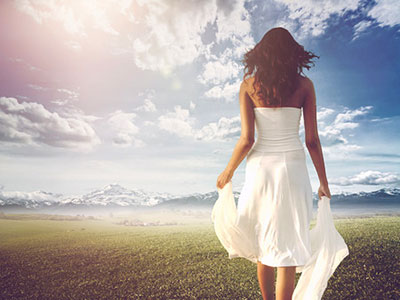 Sensitive people need to give themselves a break! I am very sensitive myself, and I consider it a gift. I wouldn't be able to have the kind of career that I have without being sensitive. For those of us that are sensitive, it can come as a mixed blessing sometimes. The same sensitivity that allows me to empathically engage with others in an intuitive way, can also be a detriment when I allow the circumstances of this work, or of others, overwhelm me. I must be constantly careful about what I view on Facebook, and read or see in the news.
I personally abstain from following the news for the most part. My world is what I am experiencing at this present time. If we were alive 200 years ago, rather than right now, we would be clueless about most world events.  However, these days absolutely everything is streamed into our conscious reality 24-hours a day, seven days a week. For those of us whose life purpose is tied in with sensitivity, it is unwise to partake in this media stream. Read the rest of this entry »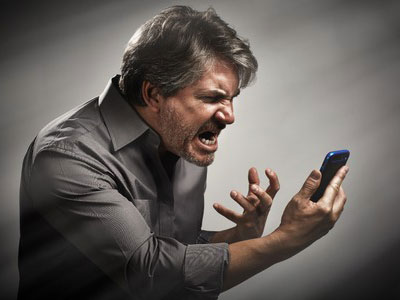 Energy protection is one of my passions. I take it very seriously. It is vital for our health and mental well-being, so we take the time to do things that will help promote our energy, health, happiness and mental clarity, right? Why then do we still find our energies being drained sometimes? Often times we don't even realize who, or what is causing this drainage.
My grandma's fingers are so badly crippled that she cannot text, so she asked me to do her a favor and just send a message to someone on her behalf. I knew in my heart that if I did send this for her, it would be an opportunity for the receiver to throw negativity my way, or rather attempt to. So, I kept putting it off, but she kept begging me. Read the rest of this entry »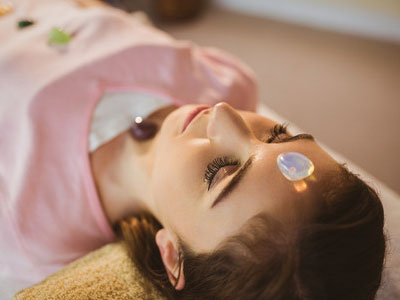 Life these days can be very demanding and it is often a challenge to successfully balance all aspects of mind, body and soul. Busy work days, financial responsibilities, and the demands of our social and family life, can make it so easy to allow our spiritual practice to slip. Fortunately, the metaphysical power of crystals can help us keep our spiritual motivation going. Here's how.
Ask For Support
Should you feel the need for support from a particular crystal, then all you need to do is simply ask for it. For example, do you think you need to increase your self-discipline, or that your resolve should be strengthened? If so, gently hold some malachite in one hand and request that it helps and supports you to this end. In fact, you could carry it with you at all times whenever you sense the need of its help. Read the rest of this entry »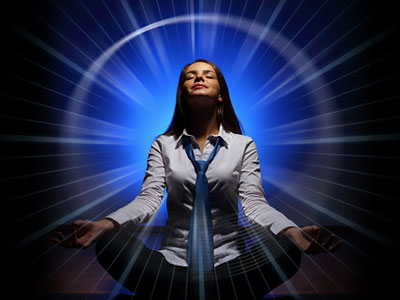 It is recommended to begin all spiritual activities, meditations, intuitive development exercises, as well as energy or healing work, with a basic psychic protection routine. A well-designed grounding, centering and shielding meditation or visualization exercise will create a solid safeguard and meditative energy foundation for any kind of spiritual practice session.
Centering is the process of anchoring and centralizing your inner, non-physical being within your physical body, while grounding (or earthing) refers to strengthening or reaffirming your connection with physical reality, the secular world and planet Earth.
Centering and grounding is therefore aimed at stabilizing yourself energetically, by firmly setting a mindful, harmonious balance between your body and soul, between the spiritual and the secular, between the physical and the metaphysical. Being grounded and centered is to feel safe and securely anchored in the physical world, while opening up to increased energy flow, and metaphysical or spiritual input. Read the rest of this entry »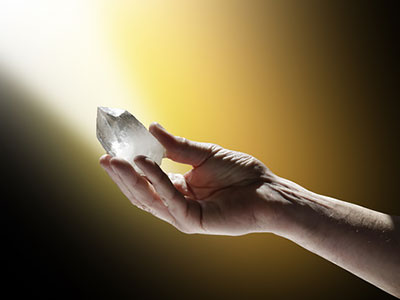 In a recent psychic reading, the client had just visited a psychic fayre, with no intention whatsoever to purchase any more crystals for her collection. She did browse one counter with its beautiful arrangement of crystals. As much as she kept walking away from that particular display, she felt one particular smoky quartz calling her back! So yes, she bought it. Her question to me was how she could best go about programming her new purchase.
Although crystals given as gifts are said to be more powerful, it is my belief that there are also times that a crystal will call out to us, because it has a certain role to play in our lives at a given time. A quartz crystal given as a gift will often be given with loving intention, which is empowering in itself. I have spoken to students who are convinced that they feel at their academic best when wearing a quartz-crystal given to them by a loved one, not to mention the sense of safety and self-confidence a cherished crystal tends to instill in us. Read the rest of this entry »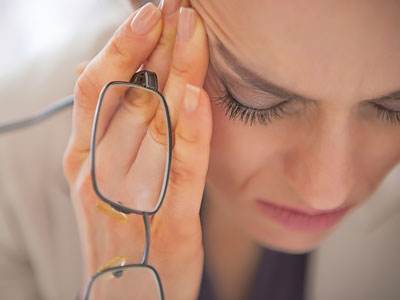 Many people encounter negative energies in their workplace. Some of my clients have experienced co-workers who are major backstabbers, employers who treat them unfairly, and just a generally negative vibe altogether! There are, however, some spiritual things you can do right now to protect yourself and your energy in such circumstances.
The Universe sometimes is using people, places and things to tell us to either make changes in our own lives, or move on to another place of employment. This is where a good psychic advisor can help you determine whether you should stay, or go.  The point is to pay attention to the signs that show up in your life.
In the meantime, it is good to use the powerful energy of the Universe, and the spiritual and metaphysical tools at your disposal, to help you get through these times of turbulence. Here are some psychic protection tips I have personally used with success in my life. Read the rest of this entry »